Hunters Find 'Help' Scrawled in Dirt Road, Leading Idaho Rescue Teams to Missing Girl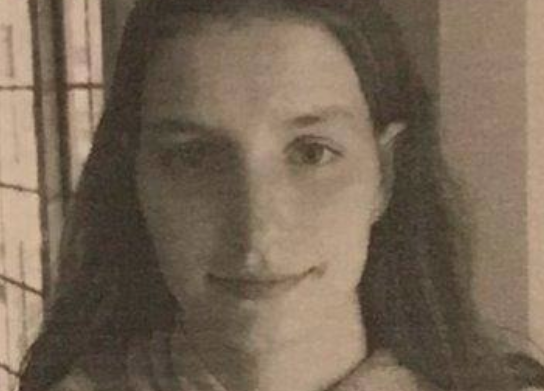 The search for a missing girl in Idaho came to an end last Saturday after a teenager and his stepdad on a hunting trip found the word "help" scrawled on a dirt road.
Chris Trumbich and his 15-year-old stepson Ryle Gordon discovered the message close to their family cabin in the Hayden, Kootenai County, area. After snapping a picture, the pair showed it to rescue workers who were searching for the missing 19-year-old in the region.
The pair had been driving on the trail at approximately 4:30 p.m. Saturday. After springing into action, workers found the girl—Kathryn "Katie" Ogle—in the woods nearby. She had taken a sleeping bag from the hunters' cabin and appeared afraid when located, KFBB reported.
Gordon said: "She looked very scared when she came out, like she was scared she was going to get in trouble, like we were going to yell at her for being in the cabin." In a message, he added: "Katie...we're just happy you're alive." Trumbich added: "Right place right time."
According to local media outlet KREM2, the missing girl was found beside a small fire. The hunters said they had found an open can of nuts and used matches inside their cabin.
The Kootenai County Sheriff's Office confirmed in a Facebook post that Ogle had been found at approximately 4:55 p.m. thanks to "information provided by a resident." It said: "She appears to be in relatively good condition and is being cared for by medical personnel on scene."
Ogle would be taken to hospital as a precautionary measure, the department said.
But it remained unclear why the 19-year-old had left her home on Ohio Match Road in Hayden. She was reported missing on November 1. Police warned she had the cognitive ability of a 10 to 12 year old and left the Idaho residence "without shoes or appropriate attire for the elements." She had recently moved to the address and was "not familiar with the area," police said.
More than 60 search and rescue members were enlisted in the operation. K9 units and aircraft from Two Bear Air Rescue in Montana and local aircraft provided by the Idaho Civil Air Patrol were also used, Kootenai County Sheriff's Office said in an appeal for help on November 3.
"Search crews and those involved will need to be de-briefed before any further information can be released," law enforcement said on Sunday. "Thank you for everyone's prayers and support."