'Hunters': Amazon Prime Release Trailer for Al Pacino Nazi-Hunting Series
Amazon Prime has now released the first full trailer for Hunters, its hot new series for 2020 starring Al Pacino as a Nazi-hunter in 1970s New York alongside The Perks of Being a Wallflower's Logan Lerman and Unbreakable Kimmy Schmidt's Carol Kane in a series produced by Get Out director Jordan Peele.
After an action-packed teaser trailer was released earlier this month, and just a week before Pacino appears in Netflix's film The Irishman, the new promo shows us the Oscar-winner as character Meyer Offerman, speaking to his young team of fellow Nazi hunters.
In the new trailer, Pacino, speaking in a thick accent, says: "There comes a time where we all must choose between the light and the darkness. But when there is great darkness in this world, perhaps the choice is made for us.
"You know for aeons people like us have been degraded and exterminated but no more. There is evil among us, and you must remember this evil starts as but a spot inside of them. Then it grow to a stain then it becomes a scourge
"We cannot know such evil until it strikes, so the time to strike is now before everything we hold dear to us is destroyed. This is not murder this is mitzah. Welcome to The Hunt."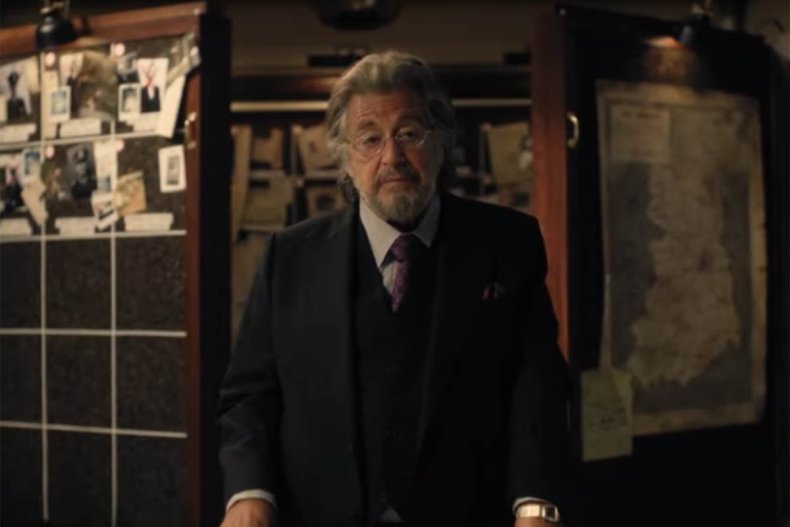 The camera then pans to his team who make up the cast for Hunters, which was originally due to be titled The Hunt after Meyer's organisation. That team is:
Roxy Jones (played by Tiffany Boone), who Deadline called "a beautiful, street smart member of Meyer's top secret organization."
Husband and wife team Mindy and Murray Markowitz (Carol Kane and Saul Rubinek).
Jonah Heidelbaum, who according to Variety is out for revenge after, "his grandmother is slain by a mysterious intruder in their apartment."
Smoking nun Sister Harriet (Kate Mulvany).
Lonny Flash (Josh Radnor), who Deadline called, "a movie star who's secretly a member of Meyer's organization."
Joe Torrance (Louis Ozawa Changchien), who Amazon described as, "a Vietnam Vet who was raised in an internment camp and is now a member of The Hunters.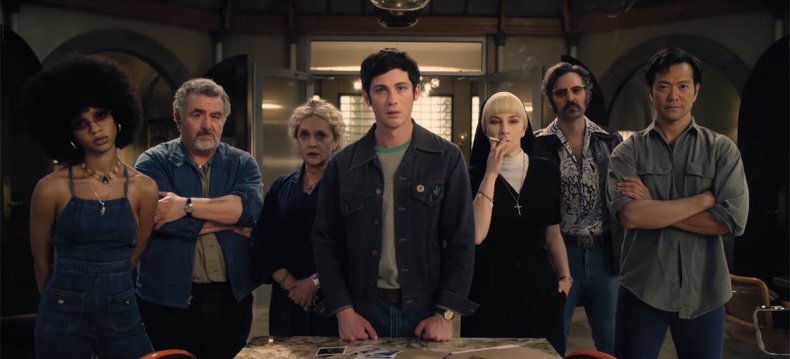 Though the new trailer saves the violence and explosions that the teaser contained for the end, when amongst other scenes we see Pacino stab someone through the hand, it does focus more on the hunting aspect of the show, as we see the team investigating potential former Nazis.
Amazon has not revealed the release date of Hunters, but it is expected in early 2020.
Hunters is coming soon to Amazon Prime.