Ghislaine Maxwell Podcast Slated for TV as Jeffrey Epstein Trial Awaits
A Ghislaine Maxwell podcast is to be adapted for TV after shedding new light on the "dark fairy story" of her relationship with Jeffrey Epstein.
Sony Pictures Television and Eleventh Hour Films have bought the adaptation rights to Hunting Ghislaine Maxwell, according to U.K. radio station LBC which launched the show in November.
Netflix series Jeffrey Epstein: Filthy Rich previously brought the testimony of the pedophile's accusers to a global audience.
However, this new podcast turns the spotlight on Maxwell, exploring her family history including the death of her father, British newspaper Tycoon Robert Maxwell.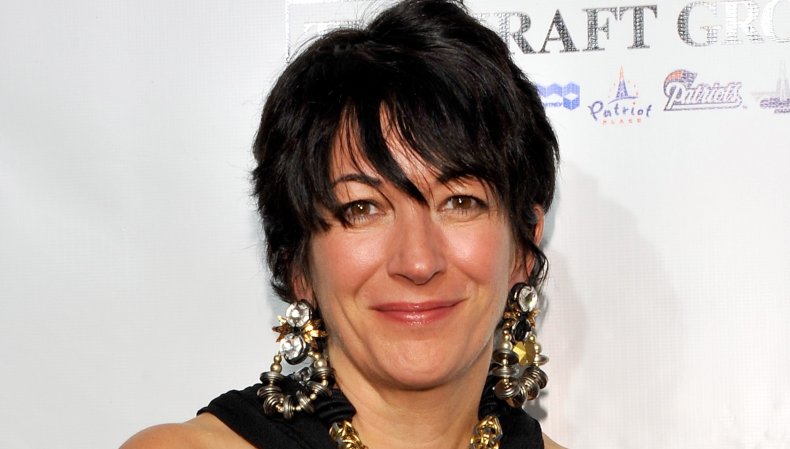 Host John Sweeney, a former BBC journalist, said: "The grim shadow Robert Maxwell cast over people, above all his favourite child, Ghislaine, has long fascinated me.
"It was a privilege to be able to tell that story to listeners for Global and The Story Lab, working with Chalk & Blade.
"I could not be more thrilled that a company with the profile, expertise and stellar slate of Eleventh Hour Films now want to make a TV series based on our podcast."
Sweeney attempts to unpick many of the claims surrounding the Epstein story using blunt language, including swear words.
He has poured scorn on Prince Andrew's alibi that he could not have had sex with Viriginia Guiffre in the way she claimed due to a medical inability to sweat.
However, conspiracy theorists may be disappointed that he has also dismissed suggestions Epstein was murdered in prison.
Quoted in The Guardian, Sweeney said of the Epstein family's pathologist: "His theory was that the fracture of the hyoid bone does not occur in the case of suicides but [is a sign of] strangulation. Unfortunately that's b*******."
Paula Cuddy, creative director and executive producer for Eleventh Hour Films, said: "John's compelling podcast Hunting Ghislaine puts Ghislaine Maxwell centre stage, unravels her story and asks what went wrong for the girl who seemingly had it all.
"Set in a richly glittering international world, dark secrets are revealed and always in the shadows looms the formative relationship between a daughter and her father.
"It has all the hallmarks of a premium drama—and with John alongside our partners at Global and The Story Lab we look forward to delivering."
When the podcast launched in November, Sweeney told LBC: "No old school Fleet Street reporter like me who knew what a monster Robert Maxwell was cannot feel some pity for Ghislaine Maxwell on the day he fell off his yacht. But then Ghislaine fled to New York to serve a second monster.
"This is a dark fairy story of our times, about how power and money and connections can, for a time, blind justice. But not forever."
Maxwell denies six counts of trafficking and perjury and awaits trial in July. She was recently denied bail by Manhattan Federal Court and is appealing.