'The Hunting Ground' Gives a Harrowing Look at College Rape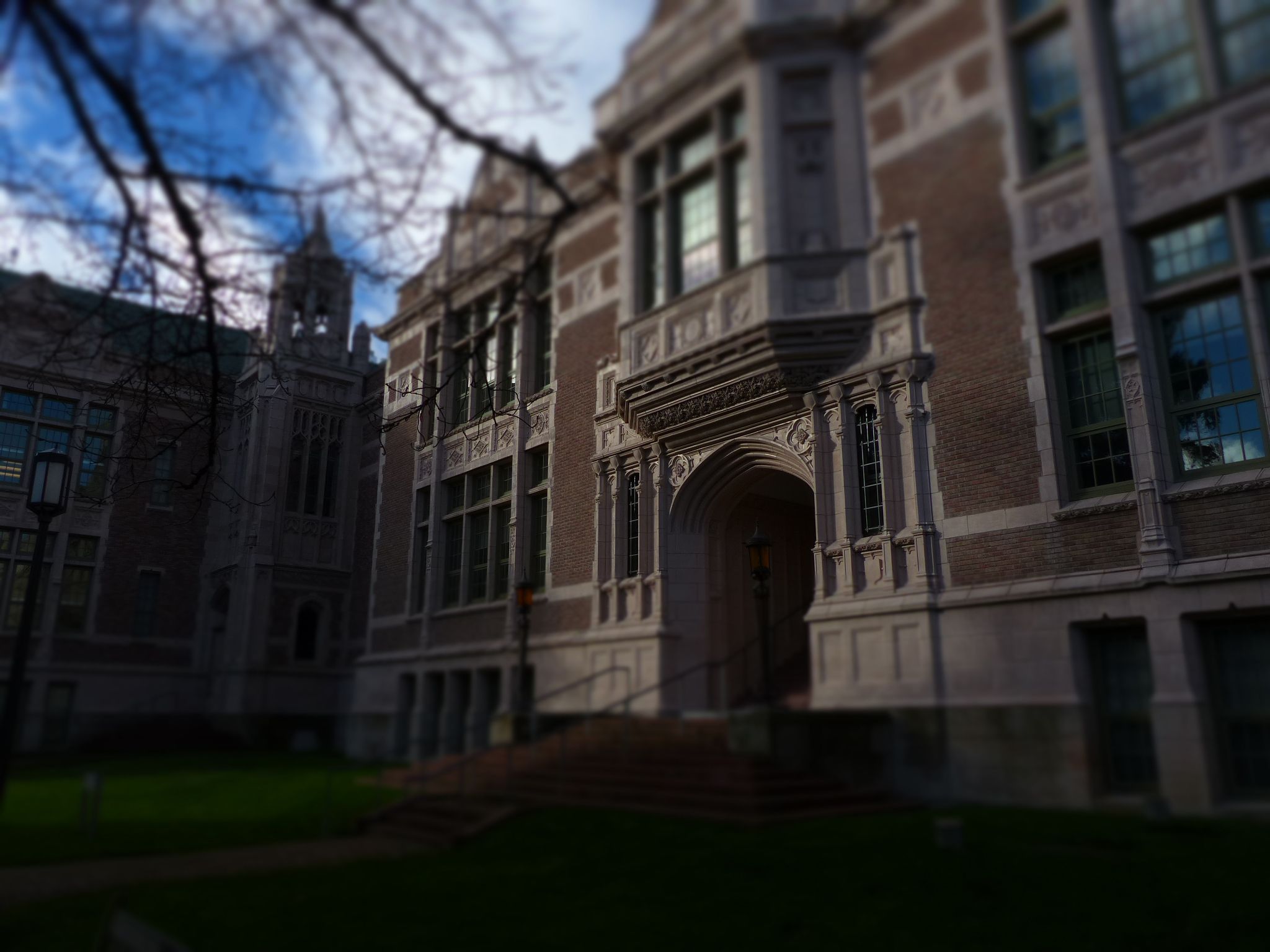 The Hunting Ground is a horror movie, as frightening as any film I have seen since The Shining. But unlike Jack Torrance's plunge into snowy madness, The Hunting Ground is terrifyingly true, deriving its righteous power from the unadorned revelation of facts that many people have known for many years yet have chosen to keep silent about.
The documentary's victims, as is often the case with horror movies, are young women, most of them recently arrived at college campuses. The villains are not supernatural phantasms but, most often, men who have invited them to a fraternity party or struck up a conversation in a bar. Everything is fine, and then suddenly everything is horribly wrong. The rapists' abettors—their equals in villainy, perhaps—are the college administrators who do nothing in the face of this epidemic.
Directed by seasoned documentarian Kirby Dick and produced by Amy Ziering, The Hunting Ground is a necessary shaming of American higher education. Our colleges have become, in many ways, expensive and pointless jokes, wastelands of ignorance and beer. But no aberration is as great as this one: Some 20 percent of all American college women will be raped. Most often, nothing will be done about it. While some 100,000 college students are raped each year, in 2012 an appalling 40 percent of all colleges reported no sexual assaults, with 95 percent ludicrously asserting that they handle the issue well.
Young women, away from home for the first time, are turned over to social scenes (almost always governed by fraternities) where aggressors operate with impunity. Everyone knows it, too. As a sign on one fraternity lawn at Penn State proclaims, "Thank you for your daughters."
The Hunting Ground, which will premiere in Los Angeles and New York on February 27 and eventually air on CNN, makes the case that colleges have a great interest in maintaining this state of affairs. Experts like Caitlin Flanagan (author of "The Dark Power of Fraternities," a much talked about 2014 cover story for The Atlantic) and Dr. Caroline Heldman of Faculty Against Rape argue that colleges do not want to incur the wrath of sports teams or Greek-letter societies, both of which can be large sources of cash, either through licensing deals in the case of the former or alumni donations in the case of the latter. Colleges are afraid, too, that men expelled for sexual assault will sue for millions. Endowments do make cowards of us all.
If the film has heroes, they are two young Tar Heels who were raped while at the University of North Carolina (UNC): Annie E. Clark and Andrea L. Pino. They had not known each other at school, but joined forces to force a federal investigation of how UNC handles sexual assault cases. They then met with survivors across the nation, giving them courage to tell their stories, making sure the media is there to help along the telling, and, most important, offering other women a template for the Title IX investigation they helped initiate at UNC. With the help of New York Senator Kirsten Gillibrand, who has championed this cause, they have helped bring 95 colleges under federal scrutiny in what has been deemed the "IX Network." (Gillibrand was inspired by an earlier Dick-Ziering collaboration, The Invisible War, to tackle the just as pernicious problem of sexual assault in the military.)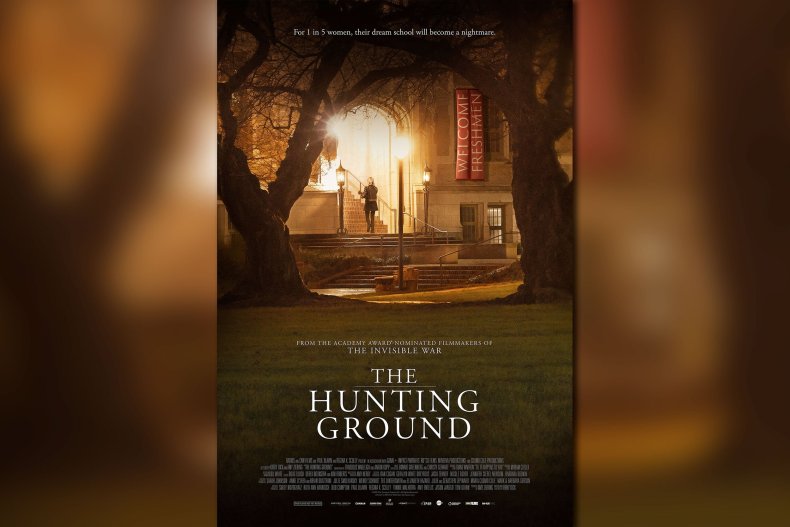 Survivors' stories constitute the terrifying crux of The Hunting Ground. The nauseating tales come from across the land: Yale, Florida State, Notre Dame, Berkeley, Swarthmore, Tulsa University, the University of Connecticut, the University of Michigan, Harvard, Harvard Law. They come from women white and black and Asian and Hispanic, women who break down in front of the camera and women who look into the camera with an inspiring ferocity.
Many of these women were wronged by men they thought were their friends. Then, virtually all of them were wronged once again by a college dean (a female dean, all too often) who sought to dissuade the victim from pursuing a complaint. How much had she been drinking? What had she been wearing? Was she sure that she said no? One survivor at Berkeley notes that while there were Web resources for those accused of sexual assault, there were none for those who had been assaulted. Among the punishments some colleges doled out for those found guilty of assault are a single-day suspension (Yale) and making a poster (Occidental). It's no wonder that 88 percent of college rape victims don't report their assault, correctly sensing that doing so would be a painful waste of time.
Among those speaking out in the film is Erica Kinsman, who accused star Florida State quarterback Jameis Winston of raping her in 2012. So thoroughly has the cancer that is college football debilitated Tallahassee that the local police department refused to investigate her claim, and, according to a New York Times investigation, FSU "did nothing about" the alleged assault, "allowing Mr. Winston to play the full season without having to answer any questions." The school finally held a hearing near the end of Winston's second football season, during which neither he nor the other football players present in the dorm room the night of the alleged assault were compelled to testify. The retired judge selected by FSU to oversee this hearing found that Kinsman's claims could not be supported.
If character matters as much to the National Football League as Commissioner Roger Goodell claims, then teams will pass over Winston in the upcoming college draft. Of course, nobody really believes Goodell, not with well-known sexual assailants like Ben Roethlisberger (slapped on the wrist by the NFL, despite two credible rape accusations) taking the field each week with happy impunity. Too many dollars are stake for anything but empty press-conference assurances.
Studies have found that a mere 3 percent of men commit 90 percent of the sexual assaults on campuses. But since these assailants commit an average of six such crimes, not expelling these repeat transgressors is allowing a plague to creep over our campuses. Alcohol fuels it spread, a "weapon" (as one of those interviewed in the film puts it) used by assailants to disable women before raping them. And binge drinking is yet another area in which college administrators have chosen a blindness-is-best approach.
Some documentaries shed new light on history (Last Days in Vietnam), while others illuminate the quirky nooks of our existence (Jiro Dreams of Sushi). Few are as urgent as The Hunting Ground; few need to be seen by the masses. When the film premiered at the Sundance Film Festival in late January, The New York Times reported that "audience members repeatedly gasped."
In the screening room where I saw The Hunting Ground, in midtown Manhattan, one woman sat in stunned silence after the credits had concluded and the lights came up, looking down as if the ground had opened up before her to reveal a monstrous abyss. But that abyss had been there all along. We were just seeing it for the first time.
Clarification: An earlier version of this story stated a "preponderance of evidence" supports Kinsman's accusations against Winston. That phrase has been removed, since it is difficult to evaluate all the evidence in this case, in large part because the university and the local police department moved so slowly to investigate her claims.