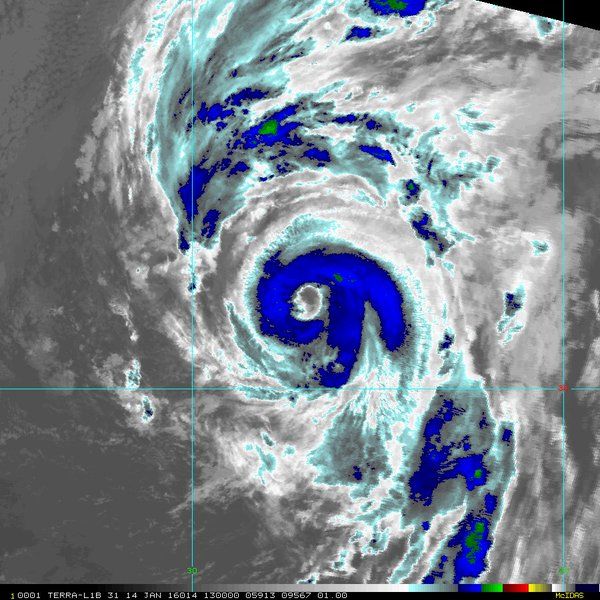 In an unusual turn of events for the month of January, a subtropical storm in the Atlantic Ocean was upgraded to a hurricane on Thursday.
Hurricane Alex is the first to form in the Atlantic in January since 1938 (though in 1955, Hurricane Alice began in late January and lasted through the first few days of the new year).
The National Hurricane Center announced a hurricane warning for parts of the central Azores, islands in the mid-Atlantic that are territory belonging to Portugal, and a tropical storm warning for areas of the eastern Azores. The storm could lead to up to seven inches of rain in isolated areas of the Azores and three to five inches throughout.
Alex has maximum sustained winds near 85 miles per hour and the center says it "is likely to lose its tropical characteristics on Friday."
Hurricane Alex is certainly out of the ordinary. According to the Weather Channel, hurricane season spans June through the end of the November and tropical storms outside that range happen roughly only every decade. The National Hurricane Center began keeping records in 1851 and in the 165 years since, only four such storms formed in January.