Right-Wing 'Prophet': Hurricane Barry Will Hit Louisiana Because Evil God Baal Angered by 'Fetal Heartbeat' Law
A right-wing pundit has predicted a tropical storm in the Gulf of Mexico will turn into a hurricane that will decimate states that have passed severe restrictions on abortion.
Mark Taylor, the so-called "firefighter prophet," appeared on the Up Front In The Prophetic radio show this week to explain how an all-powerful Illuminati has access to machines that control the weather. Taylor has frequently claimed that the group uses the machine to punish Americans that defy its agenda and anger the cabal's god, Baal, according to Right Wing Watch.
Louisiana was one of several states that recently passed a measure banning abortion after a "fetal heartbeat" can be detected, generally six weeks into the pregnancy. So did Georgia.
That angers Baal, who thrives on human sacrifice, Taylor explained.
"You've got to remember, what is abortion? The sacrificing of kids," he said. "What does that sacrifice do? Abortion is the food source for Baal; Baal being the strongman over America. That's what empowers Baal. You're taking Baal's food source and he's not liking it, so this is retaliation from the enemy that I would say is from that heartbeat bill."
Taylor also made a less supernatural prediction about the fate of Roe v. Wade, the 1973 Supreme Court ruling protecting a woman's right to choose.
"When Roe v. Wade comes down, where is [the issue] going to go? It is going to go to the states. And you have states out there like Georgia—and there are a couple of others out there—that have gone as far as making this stuff illegal for abortion."
A low pressure front over Georgia is expected to strengthen Tropical Storm Barry into a full-blown hurricane and hit Louisiana over the weekend. Late Thursday night the National Weather Service issued a flash flood warning in the state, cautioning "rapid rises on area small streams and creeks" and flash floods in areas that normally don't experience them.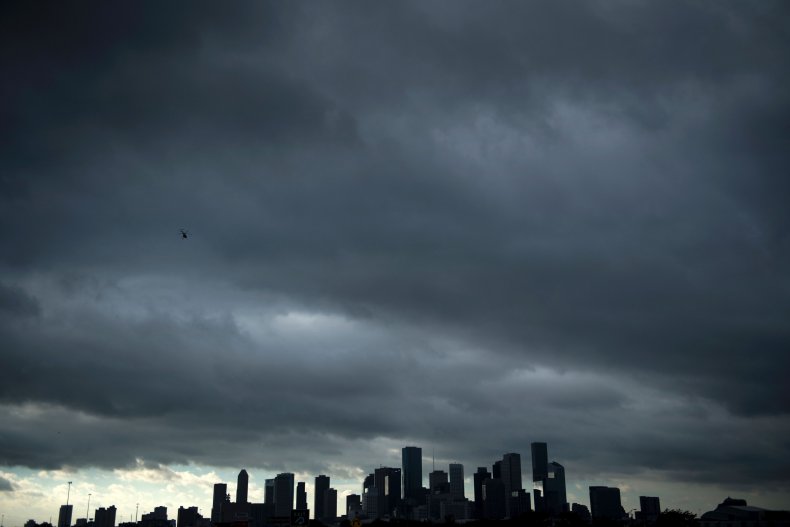 In October, Taylor was the subject of The Trump Prophecy, a film recounting his belief that the election of Donald Trump was ordained by God. Watching an interview with the former reality-TV star, Taylor says, he heard the voice of God tell him, "You are hearing the voice of the next president."
A retired firefighter, Taylor has also predicted Trump will order the arrests of "thousands of corrupt officials, many of whom are part of a massive satanic pedophile ring" and order the release of cures for Alzheimer's disease and cancer the pharmaceutical industry is withholding from the public.