Hurricane Damage: After Irma, How to Help Caribbean Islands by Donating Blood and Giving Money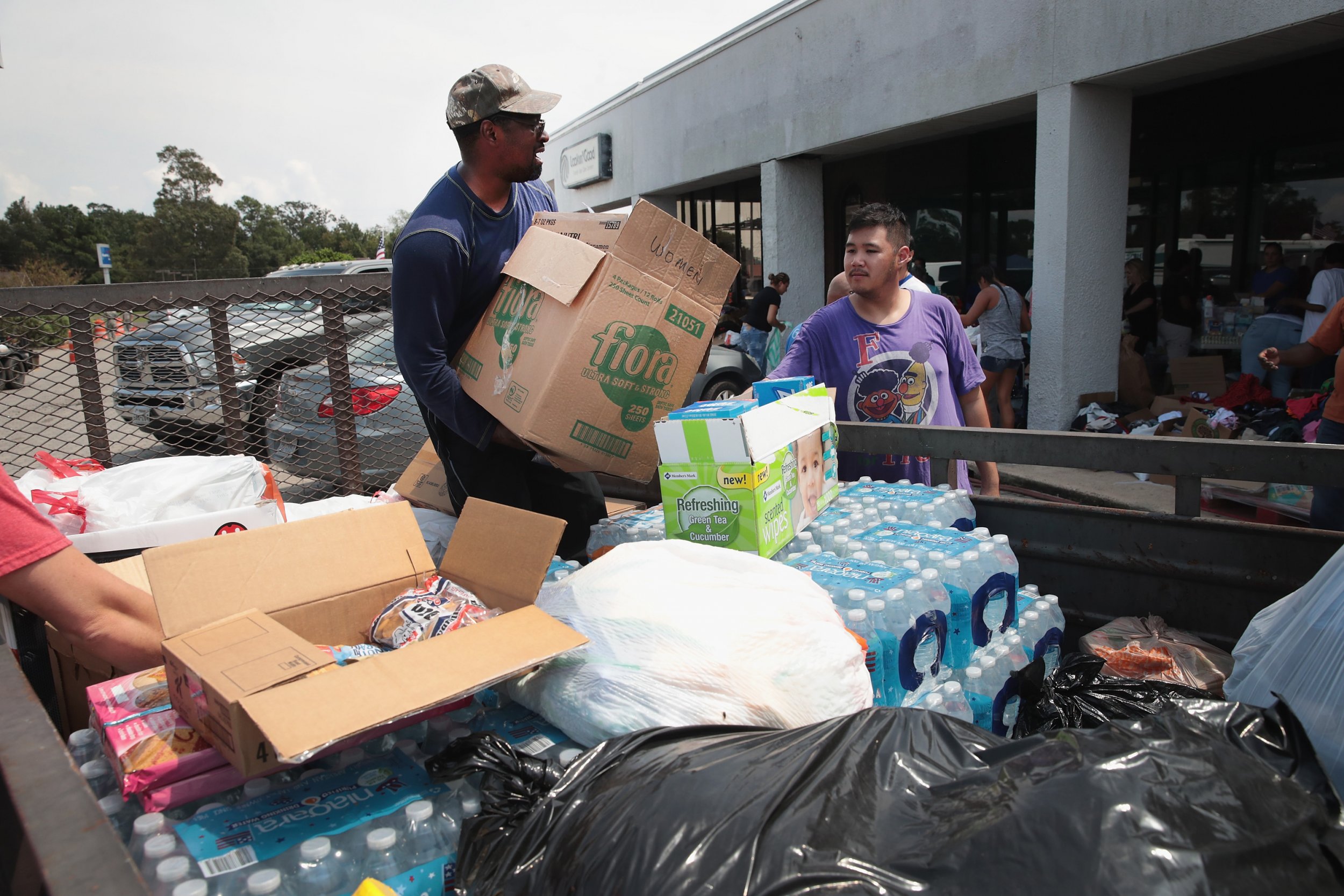 Hurricane Irma hasn't hit Florida yet, but it's already left behind a devastating path in the Caribbean. Thousands of people across Antigua and Barbuda, Anguilla,Turks and Caicos, the Bahamas and other islands are left with flattened homes and none of their belongings. To get those in need back on their feet, help from the public is critical. Here's how you can help.
Donate Money
Monetary donations are the best way to support those affected, according to The Center for International Disaster Information. For those who wish to donate using U.S. dollars, you can do so by wiring money using these bank details provided by the Caribbean Disaster Emergency Management Agency.
Another way to donate is online through GlobalGiving's Hurricane Irma Relief Fund.
"Initially, the fund will help any first responders meet survivors' immediate needs for food, fuel, clean water, hygiene products, and shelter," the site reads. "Once initial relief work is complete, this fund will transition to support longer-term recovery efforts run by local, vetted organizations responding to this disaster."
As of Saturday evening, donors have given more than $75,000 in total toward the campaign's goal of raising 2 million dollars.
Offer Safe Shelter
Property owners can lend a hand by opening their doors to those displaced by the storm. So far, 92 hosts have allowed evacuees to stay at their homes for free, thanks to an effort organized by Airbnb.
"Since 2012, Airbnb hosts have helped thousands of people find safe, welcoming places to stay while they rebuild their lives after natural disasters, wars, conflict, and other events," the site says. "Our hosts asked us to create a way for them to be seen as a resource by those in need, and we have. One way we facilitate the wishes of the community is by activating our response tool."
Information about how to offer your home as an emergency shelter can be found here.
Give Blood
When natural disasters strike, blood shortages are common; therefore, it's important for those who are eligibile to donate do their part. Donation centers are available nationwide and can be found using this tool provided by the American Red Cross. Earlier this week, blood products were shipped to Puerto Rico, but more donations are needed to support other hard-hit areas, the Red Cross says.