Hurricane Dorian Back Up to Cat 3, South Carolina Faces 'Life-Threatening' Storm Thursday
The coast of South Carolina stands in the way of an unforgiving storm bearing its way into the Palmetto State late Wednesday night and into Thursday morning. Hurricane Dorian lurks off the coast of Charleston and Myrtle Beach, which are dangerously close to seeing landfall.
Hurricane Dorian strengthened back into a Category 3 storm Wednesday night, making it a major hurricane once again. Dorian now it threatens the coast of the Carolinas.
The National Hurricane Center on Wednesday said that if Dorian lashes the coasts of South Carolina and North Carolina, it could become a "life-threatening storm" that could bring "significant flooding." But the National Hurricane Center said this before Dorian grew back to a Category 3 storm, with winds of at least 115 mph on Wednesday evening.
Dorian churned near the Carolina coast on Wednesday evening. More than a quarter-million people have evacuated as Dorian nears.
The National Weather Service (NWS) said Wednesday that Hurricane Dorian was approximately 105 miles south of Charleston, South Carolina and 225 miles southwest of Wilmington, North Carolina. Winds were sustained at 115 mph near the eyewall, which had not been predicted to make landfall in the United States.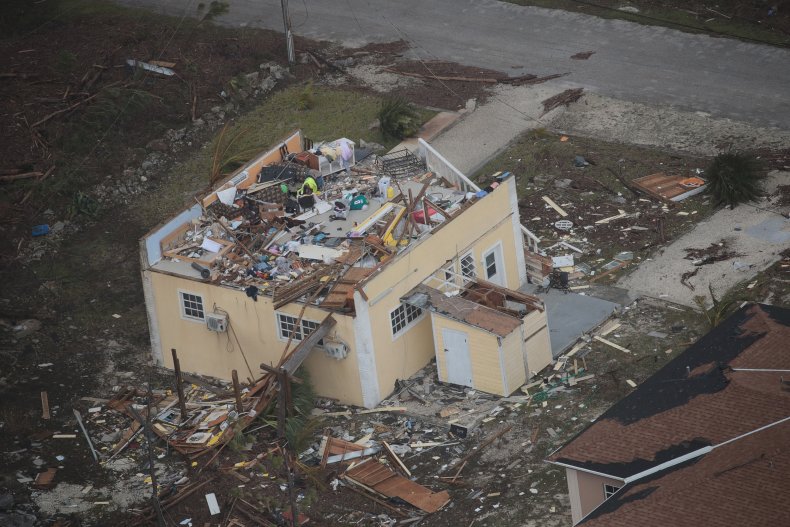 The NWS alert stated there were hurricane warnings along the coast of both North and South Carolina, and that tropical storm advisories have been issued for Virginia.
The weather advisory stated that the storm is expected to turn north-northeast on Thursday, which could potentially avoid any landfall in the United States. However, hurricane-force winds could still affect outlying islands along the coast and any low-lying coastal areas.
Water levels could rise along the coast before high winds arrive, and the storm surge along the coast could reach up to 8 feet in places along the northern South Carolina coast, like Myrtle Beach, or the southern North Carolina coast in places near Cape Lookout.
Hurricane Dorian, which became the most-impactful hurricane to make landfall in the Atlantic Basin's recorded history, is already responsible for nearly two dozen deaths, including 20 in the Bahamas, where the storm made landfall three separate times and inundated the islands with 185 mph winds and a 20-foot storm surge in places. The storm is also responsible for two deaths in Florida and another in North Carolina already.
For a eyewitness view of Hurricane Dorian, a number of webcams have been set up throughout South Carolina. Viewers can choose the vantage point from which to see the storm, be it from the College of Charleston, the Palmetto Dunes golf and beach resort on Hilton Head Island, or the harbor in Harbour Town, also on Hilton Head.