Hurricane Dorian Backs Off U.S. East Coast, Barrels Toward Nova Scotia
Hurricane Dorian—now downgraded to a category 1 storm—is backing away from the east coast of the U.S. and heading toward Nova Scotia.
According to an advisory issued by the National Hurricane Center (NHC) Friday evening, Dorian could hit the region by late Saturday—bringing strong winds and potentially "life-threatening flash floods." The NHC predicts the island will get anywhere between three and seven inches of rain as the storm moves closer with maximum sustained winds of 85 miles per hour.
Tropical storm warnings are in effect for other parts of the region through Sunday, when Dorian is expected to lose power. New Brunswick and Prince Edward Island may get slammed with up to 4 inches of rain, while Newfoundland and far eastern Quebec could see between one and two inches.
New England states are not completely out of the woods yet, either. The NHC also reports that around 8 a.m. Saturday, Dorian was moving to the northeast at a speed of 25 miles per hour, blowing powerful wind gusts (approximately 64 miles per hour, according to the National Oceanic Atmospheric Administration) over parts of Massachusetts. One to three inches of rain is expected as far as east Maine.
Meanwhile, New York officials have also taken precaution against Hurricane Dorian, shutting down all city beaches over the weekend.
"On Friday, September 6 and Saturday, September 7, all City beaches will be closed to swimming and surfing, due to the dangerous conditions predicted as an effect of Hurricane Dorian," New York City Parks and Recreation writes on its website. "Parks lifeguards and enforcement staff will be posted along the coastline to enforce the swimming and surfing ban. Please adhere to all signage and instructions for your own safety."
While Dorian left Florida and other parts of the southeast coast relatively unscathed this week, thousands of residents were without power in the Carolinas. The storm made landfall in the states Friday morning with maximum sustained winds of 90 miles per hour. On Wednesday, North Carolina Governor Roy Cooper reported the state's first death in connection with the hurricane.
According to local news reports, volunteers from Florida's Brevard County are sending aid to the Bahamas—the first (and hardest-hit) area in Dorian's path. The storm has displaced approximately 70,000 residents on Abaco and Grand Bahama islands.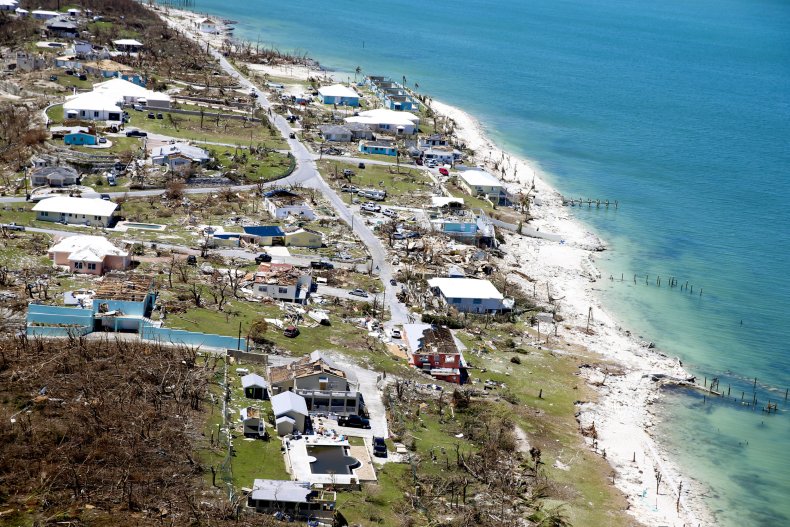 "We acknowledge that there are many missing and that the number of deaths is expected to significantly increase," Bahamas' Prime Minister Hubert Minnis said Friday. "This is one of the stark realities we are facing in this hour of darkness."
The death toll—currently at 43—is expected to rise.