Hurricane Dorian Relief Efforts: Disney Commits $1 Million to Help the Bahamas Recover From Damage
After Hurricane Dorian caused massive destruction and loss of life in the Bahamas, The Walt Disney Company pledged $1 million to aid relief and recovery efforts.
Dorian hit the Bahamas as a Category 5 hurricane Sunday night, bringing 180 miles-per-hour winds and life-threatening storm surges. The hurricane stalled over the area for more than a day before it moved northwest toward Florida.
Homes and businesses were damaged and at least five deaths were reported.
Bahamian Prime Minister Hubert Minnis characterized the storm as a "historic tragedy" adding that there were many difficult days, weeks and months ahead for the country.
"I want to thank all the first responders who are acting with courage to save lives and rescue those in need," Minnis tweeted. "We are seeing bravery and fortitude of Bahamians who endured hours and days of horror."
On Tuesday, Robert A. Iger, chair and CEO of The Walt Disney Company, said that Disney stood with the people of the Bahamas and announced a financial commitment to aid the island.
"We hope our $1 million donation will provide much-needed relief and help our neighbors, colleagues, and all those impacted by this devastating storm begin the long process of recovery as they work to put their lives and communities back together," Iger shared in a statement.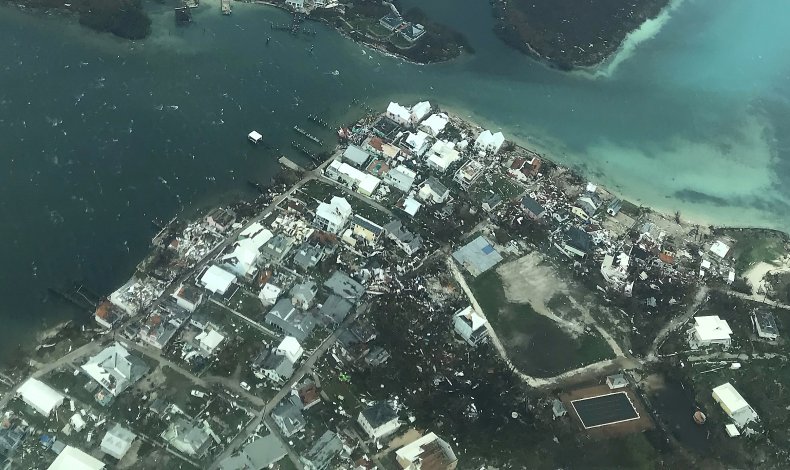 The donation will be made to non-profit relief agencies tasked with undertaking recovery and relief efforts. It will also help purchase necessary supplies, including food and basic construction materials.
On Wednesday, AccuWeather estimated damages and economic loss caused by Dorian in the Bahamas could be $5 billion.
Jeff Vahle, president of the Disney Cruise Line, called the Bahamas a "special place" to the company and their guests and reiterated the company's support for those who were impacted, including their own employees. Disney noted in its statement that employees in the Bahamas will have a "range of resources," although it did not give specifics.
Castaway Cay, a private island in the Bahamas, serves exclusively as a port for Disney Cruise Line ships. Some crew members rode the storm out on the island and spent a few hours in the storm shelter. However, they were all deemed safe and were able to return to their living quarters, according to Disney.
After hammering the Bahamas, Dorian moved away from the island and was off the coast of Palm Coast, Florida, by Wednesday morning. The storm's maximum sustained winds weakened to 105 miles per hour, making it a Category 2 hurricane on the Saffir-Simpson wind scale.
The storm was forecasted to continue moving north along Florida's coast before shifting northwest and heading up the coasts of Georgia, South Carolina and North Carolina.