Florida Universities Cancelling Classes, Closing Campus Ahead of Potential Category 4 Hurricane Dorian
Hurricane Dorian could hit Florida as a Category 4 hurricane, prompting universities in the area to keep a close eye on the storm, cancel classes and even close campus entirely.
After spending days in the Atlantic Ocean as a tropical storm, Dorian became a Category 1 hurricane on Wednesday afternoon. Although some weakening was expected after it passed near Puerto Rico, the storm was forecasted to steadily gather strength and turn into a Category 3 and then Category 4 hurricane as it approached Florida.
Ahead of the storm, Florida Governor Ron DeSantis declared a state of emergency, which would allow officials to mobilize the National Guard and ensure agencies were prepared for Dorian's arrival. Throughout the tracking of the storm, there's been a level of uncertainty and experts are still unsure exactly what parts of the Sunshine State will see the greatest impact.
Therefore, DeSantis encouraged all Floridians to prepare for the storm by ensuring they have a plan in place and enough food, water and medication to last several days.
On Thursday, the University of Central Florida, located in Orlando about 20 miles away from where the storm was forecasted to hit, announced it would close. From Friday at 5:00 p.m. EST through at least Tuesday, all UCF campuses and locations would be closed and online courses and events were canceled.
"Although closing campus disrupts classes, research and normal university operations, safety is the absolute priority," UCF said. "...The decision to close the university will give our community time to prepare before Monday's forecasted impact and evacuate if they choose."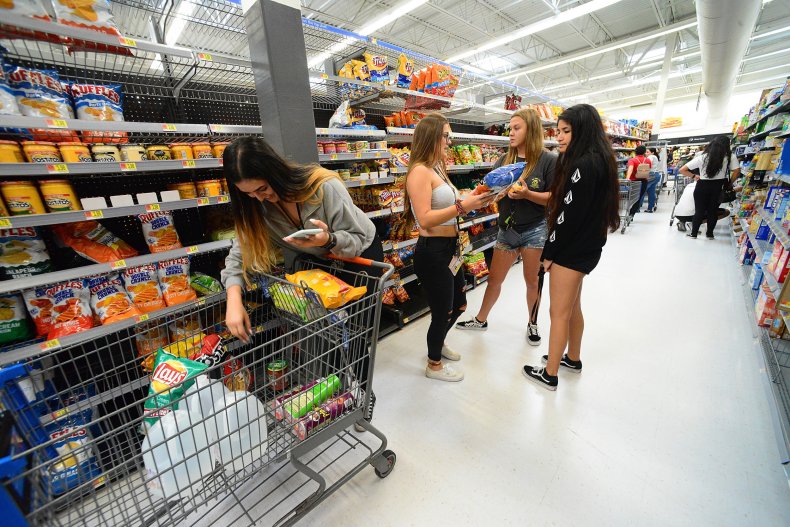 While the campus was closed, academic assignments were suspended and some students were encouraged to find other temporary housing arrangements. Students living on campus were told to move to safe off-campus locations beginning no later than noon on Sunday, but students with special needs were told to make plans to relocate now.
Students living in on-campus Greek Housing, Libra, Apollo, Lake Claire, Nike, Hercules and Neptune would be required to move to a ride-out location at the Education Complex on Sunday afternoon. Students living in the Towers, NorthView, Unionwest and Rosen College would be allowed to remain in their rooms.
"Students should pack enough water, food, medication and other necessities to sustain them for at least 72 hours," UCF recommended. "Students also should bring practical comforts such as pillows, blankets, games and cell phone chargers."
After the storm passed, university officials would assess conditions on campus and throughout the region to determine if the school could reopen on Wednesday. Damage assessment teams would ride out the storm on campus so they could get to work once it's safe.
"UCF will only reopen when it is safe to do so, and decisions also will take into account other factors, such as damage and power loss throughout the region," UCF said in a statement.
The University of Miami also canceled classes set to take place on Saturday, as well as, all of the Labor Day weekend events. In addition to canceling classes and events, the university put storm shutters in place and positioned sandbags near the doorways on the Coral Gables, medical and marine campuses.
Other universities, including the University of Florida and the University of South Florida, explained that they were closely monitoring the storm but had not canceled classes.