Hampton University Offers Free Tuition, Room and Board to Bahamas Students Impacted by Hurricane Dorian
People from all walks of life are pulling together to help those who were impacted by Hurricane Dorian's wrath in the Bahamas and Hampton University is doing its part to lend a hand to college students.
On Sunday night, Dorian made landfall in the Bahamas as a Category 5 hurricane. Stalling over the area for more than a day, storm surges, flooding and heavy winds and rain destroyed buildings and decimated some areas.
The storm also claimed the lives of multiple people and Bahamian Prime Minister Hubert Minnis characterized the event as a "historic tragedy," noting that the island has a long road ahead of it. In the wake of the storm, multiple fundraisers were posted online, supplies were collected and donated and first responders conducted rescue missions.
On Thursday, Hampton University, located in Hampton, Virginia, announced that students who were attending the University of the Bahamas could continue their education in Virginia.
"I think this agreement is something that can be helpful to a great number of students and families, and is part of something I've tried to do my entire career – helping people to achieve and meet their goals," Hampton University President, Dr. William R. Harvey said in a statement.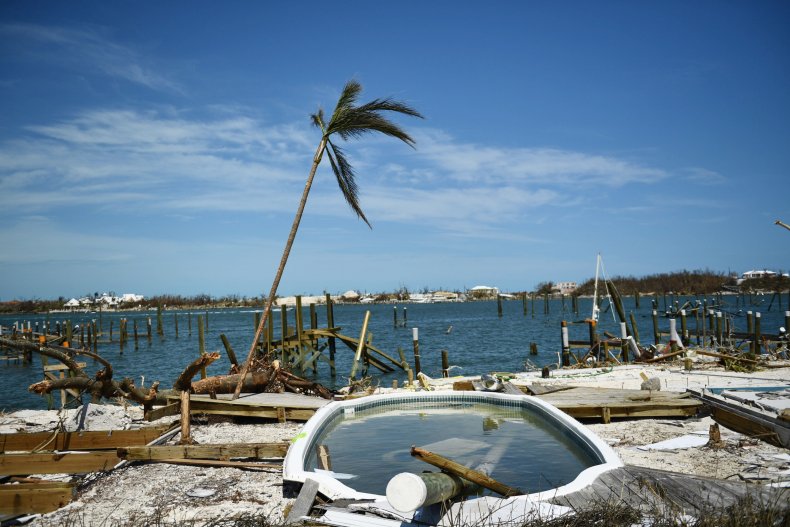 While it may seem out of the blue for a Virginia school to open its door to students from the Bahamas, the two schools have a personal connection. Before he was president of the University of the Bahamas, Dr. Rodney Smith served as administrative vice president and chief planning officer at Hampton University.
Lawrence Rigby, who is from Nassau, the capital of the Bahamas, was Hampton University student government association president during the 2014-2015 academic year. In a statement, he thanked Harvey for his kindness and humanity to his home in their time of need.
"Young Bahamians from Abaco and Grand Bahama who are looking for the tools to rebuild their lives and our home will find them at Hampton," Rigby added.
Students who choose to continue their education in Virginia will be able to attend classes and receive room and board for the fall semester free of charge. After the semester is over, they will then have the chance to remain at Hampton University for their studies at regular rates for tuition and fees.
In a post on Twitter, the University of the Bahamas thanked Hampton University for their "generous act of kindness."
After moving away from the Bahamas on Tuesday, Dorian made its way toward Florida and has since been moving up the East Coast, although it hasn't made landfall and has remained in the Atlantic Ocean.