Hurricane Dorian Wrecked 19th-Century Graves in North Carolina Ghost Town
Hurricane Dorian brought extreme flooding to a cemetery in a North Carolina ghost town, wrecking graves belonging to 19th-century American settlers.
Water levels at the Grace Family Cemetery reached 5 feet high when the state was hit by flooding earlier this month, knocking gravestones askew and destroying the picket fencing, the Cape Lookout National Seashore branch of the National Park Service said in a Facebook post this week. One gravestone cracked in two.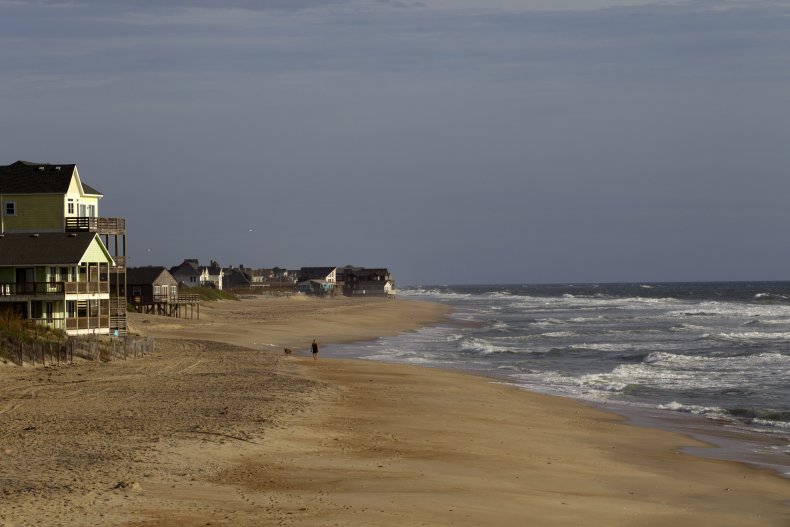 According to the National Park Service, a specialist cemetery crew from Gettysburg National Military Park, Pennsylvania, had to be called in to repair the damage.
The small, private cemetery belonged to the Grace family and includes the grave of John K. Grace, born in 1831. According to The Charlotte Observer, Grace was raised on the island as a mariner and lighthouse keeper.
The site is located in Historic Portsmouth village, on Portsmouth Island in the Outer Banks, and is only accessible by boat. The village, once a bustling sea community, has long since been abandoned and is now a ghost town—bar the tourists who come to visit the island each summer.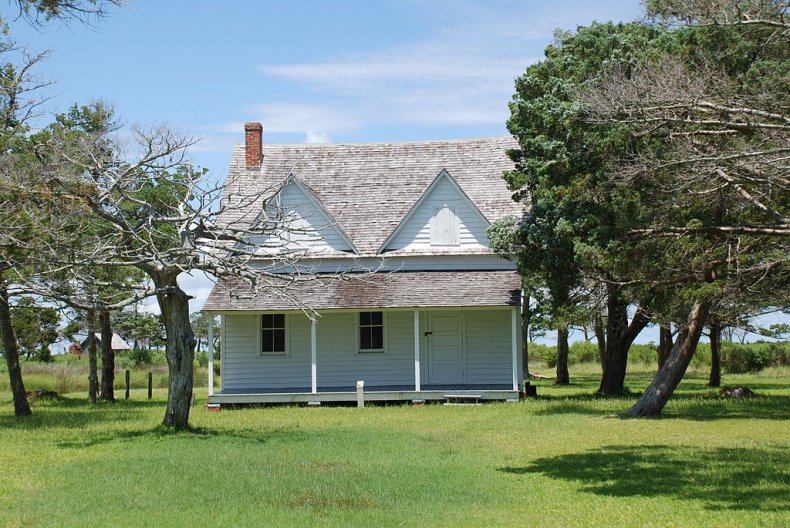 The entire area was left reeling after the storms brought by Dorian earlier this month. In addition to the damage caused at the cemetery, the winds blew the roof off a two-story building called Barden House that was built in 1907 for the community's primary lighthouse keeper. The surge of rainwater flooded the Walker and Sarah Styron House built by a Robert Wallace circa 1850.
The National Park Service published an update Wednesday on the situation. "Work crews have made great strides in stabilizing and repairing the damage inflicted on the buildings in both Portsmouth and Cape Lookout Villages," it said.
The Grace Cemetery was not the only historical location or artifact to be affected by Hurricane Dorian. Two Civil War–era cannonballs washed ashore on Folly Beach, South Carolina—which is impressive but not quite as impressive as the 16 cannonballs that washed up on the same beach three years earlier, during Hurricane Matthew.
After Hurricane Michael hit the Florida coast in October 2018, beachgoers found the wreckage of a 119-year-old shipwreck. Meanwhile, 70 miles from Tallahassee, Florida, the same hurricane unearthed a 19th-century fort that had once belonged to what historians believe was the largest community of freed slaves. There, escaped slaves were offered their freedom in return for their service to the British military. In 1816, U.S. forces attacked, killing the 270 or so ex-slaves and tribespeople living at the fort—any who survived were forced back into slavery.
As for the Grace Family Cemetery and the surrounding area, repair crews are still in the area, attempting to fix the damage sustained during Dorian. National Park Service officials say they hope the inlets dry up and fill with sand within the next few months.