Hurricane Dorian's Threat to Florida Magnified Due To Labor Day Weekend Tourists
Hurricane Dorian is set to hit Florida as a major hurricane and experts warned that the number of tourists in the area due to the holiday weekend could present additional dangers.
A system that began as a tropical storm strengthened into a Category 2 hurricane on Thursday and could make landfall in the Sunshine State as a Category 4 storm. Although the storm's trajectory remains uncertain, Governor Ron DeSantis cautioned residents to get prepared because there was a "high degree of certainty" Dorian would be a major hurricane.
Along with all of the expected dangers of a hurricane, such as flooding, power outages and storm surges, Jonathan Porter, Vice President of Business Operations and GM of Enterprise Solutions at AccuWeather told Newsweek there was an additional concern because of the timing of the storm. Dorian was set to make landfall on Monday, but wind and rain from the storm could impact Florida as early as Sunday morning, potentially impacting tons of tourists in Florida for Labor Day weekend.
"The tourism industry in Florida is going to take a hit," Marshall Moss, Vice President of Forecasting and Graphics Operations for AccuWeather said. "I'm sure people are already changing plans and that's going to impact tourism on a major holiday weekend."
For those outsiders who find themselves in Florida during the storm, Porter explained there's added danger because they're not familiar with the area and possibly not even with hurricanes. People being unfamiliar with evacuation zones and problematic areas raises the level of importance AccuWeather had to inform people about the storm.
"This is going to be a serious, significant and life-threatening event across Florida this weekend," Porter said. "People need to take that into consideration."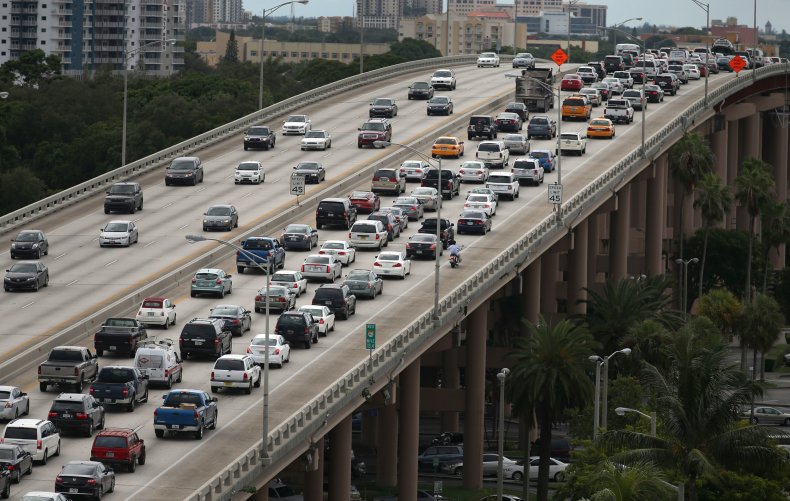 Portions of Florida's east coast could see massive storm surges and devastating hurricane-force winds. Dorian's slow-moving nature could also create a prolonged period of heavy rain and wind in certain areas, contributing to the threat posed to residents.
Residents still have time to prepare for the storm and Moss urged people who were visiting to think about where they would go if the storm came their way.
"People should be thinking, 'If I'm going to be in the worst part of the storm, where am I going and how am I getting there? This is especially true if you're a traveler, but also the elderly and hospitals where moving and travel is more of a problem," Moss explained.
People having difficulty traveling and moving out of the way is a danger that Moss said wasn't considered as much as some others.
Tourists aren't the only people who could find themselves in harm's way and at times, people with past experience with hurricanes can be more vulnerable. Porter said each storm has its own challenges and different factors that make it a threat.
"It can surprise people if they have expectations in their mind from a previous storm," Porter said. "Every hurricane is different. We want people to be aware."
Moss echoed this sentiment and noted that people who rode storms out in the past may be tempted to ride Dorian out, as well. However, he cautioned people against staying put because failing to leave could mean being stranded and even cut off from emergency services.
"Pay attention to local officials and managers but you don't need to wait until an [evacuation] advisory is issued, especially if you're not aware of the area and the risks," Porter said.