Hurricane Fiona: Hundreds of Thousands Lose Power, Buildings Washed Away
Hundreds of thousands of people are without power in eastern Canada as the powerful Hurricane Fiona made landfall, with buildings washed away and people evacuated.
Parts of eastern Canada's maritime provinces have already been battered by winds of up to 94 miles per hour after Fiona made landfall early Saturday morning.
Police in Charlottetown, Prince Edward Island, described the conditions as "like nothing we've ever seen" while sharing pictures of the damage and major flooding on social media.
Speaking to CNN, Mike Savage, mayor of Nova Scotia's capital of Halifax, also reported the city has seen "severe damage" during a "wild night" but more assessment will come once the worse of the winds have subsided.
More than 360,000 Nova Scotia Power customers are without power as of 3 a.m. Atlantic Daylight Time, reported CBC, with P.E.I.'s Maritime Electric and N.B. Power also reporting that nearly 100,000 of their customers are without power.
Communities in southwestern Newfoundland were also evacuated as some buildings were washed away in Port aux Basques.
The town's mayor Brian Button said the community was facing "total devastation."
Videos shared on social media showed strong winds, heavy rain and floods.
Ahead of its arrival inland early on Saturday morning, forecasters feared Hurricane Fiona may be one of the most damaging to ever hit the country.
Meteorologist Bob Robichaud warned on Friday afternoon that Fiona will be stronger than Hurricane Juan, which hit Nova Scotia in 2003, and 2019's Hurricane Dorian.
"It is certainly going to be a historic, extreme event for Atlantic Canada," Robichaud said.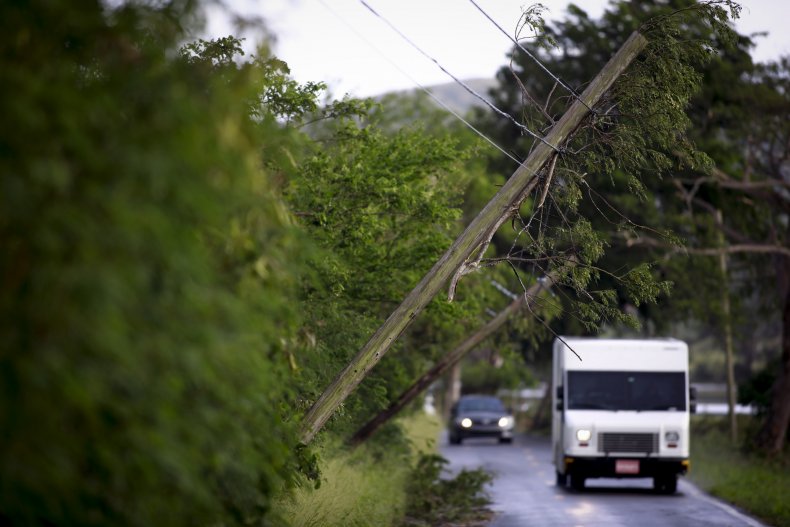 Ian Hubbard, meteorologist for the Canadian Hurricane Centre in Dartmouth, Nova Scotia, also said that Fiona will be "one of, if not the most powerful" tropical cyclones to affect the eastern part of Canada.
"It's going to be definitely as severe and as bad as any I've seen," Hubbard said, via the Associated Press.
On Friday, Canadian Prime Minister Justin Trudeau warned people that Fiona is "going to a bad one" while urging people to take the necessary steps to ensure their safety.
"We of course hope there won't be much needed, but we feel there probably will be. And we will be there for that. In the meantime we encourage everyone to stay safe and to listen to the instructions of local authorities and hang in there for the next 24 hours."
In their latest update, Environment Canada said that more than 20 centimeter (7.8 inches) of rain could fall in areas close to the path of Fiona, with eastern Nova Scotia, southwestern Newfoundland, and the Gulf of St. Lawrence region likely to see between 10 and 20 centimeters of rainfall.
Heavy rainfall and gale force winds may also result in coastal flooding and surge waves in areas across the east coast and Maritime provinces.
An emergency alert was sent out to residents in Prince Edward Island warning they are at risk of severe flooding along the northern shore of the province.
"Immediate efforts should be taken to protect belongings. Avoid shorelines, waves are extremely dangerous. Residents in those regions should be prepared to move out if needed," the alert read.
Fiona has already left large parts of Puerto Rico without power, resulting in President Joe Biden approving an emergency declaration to provide funding to help alleviating the "hardship and suffering caused" by the natural disaster.