How Much Money Will Hurricane Florence Cost the U.S.? Storm Could Cause $170 Billion in Damages
Economic damage from Hurricane Florence could cost more than $170 billion, which would make it the costliest storm to ever hit the U.S., according to an estimate by analytics firm CoreLogic.
Although the storm was downgraded to a Category 2 before it hit land on Thursday, weather predictions said winds could reach over 100 miles per hour. Heavy rain and severe flooding are expected, particularly along the coastlines of North and South Carolina, with the storm also pounding Virginia.
According to CoreLogic's analysis of the intensity and direction of Florence, a wide range of communities along the Eastern Seaboard, stretching from South Carolina's Charleston to Virginia Beach, Virginia, are vulnerable to significant damages, CBS News reported. The National Weather Service has predicted that Charlotte, North Carolina, could also take a direct hit.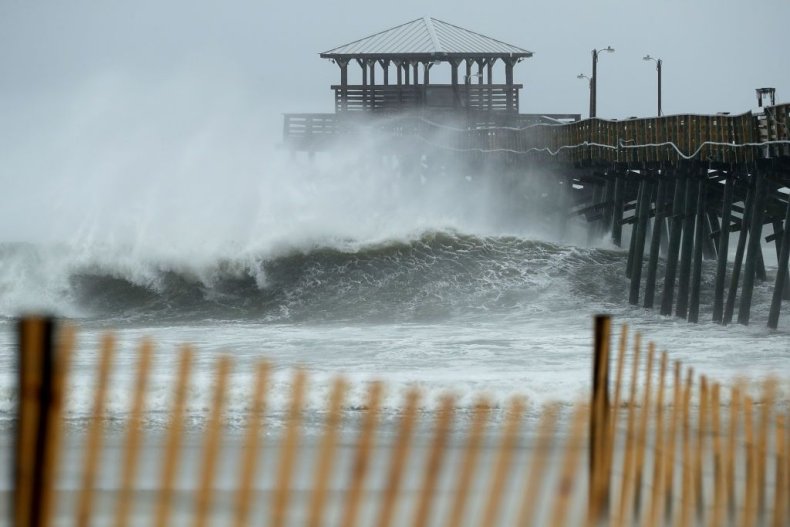 However, other analysts have set their damage predictions significantly lower, while still anticipating tens of billions in damages. Private weather-forecasting firm Accuweather released an analysis that suggested damages could range between $50 and $60 billion, according to ABC 11 News.
Secretary of Commerce Wilbur Ross expressed concern about the potential economic impact of the hurricane on Thursday, suggesting that it could cost as much as $180 billion.
"We have an $18 trillion economy, so one percent of $18 trillion would be $180 billion. That's a pretty big number," he said. At the same time, he argued that the U.S. economy would be fine. "Overall, it's not going to move the national economy," he said.
Ross also pointed out that, beyond damage to infrastructure, the storm could have negative implications for economic sectors such as shipping and agriculture.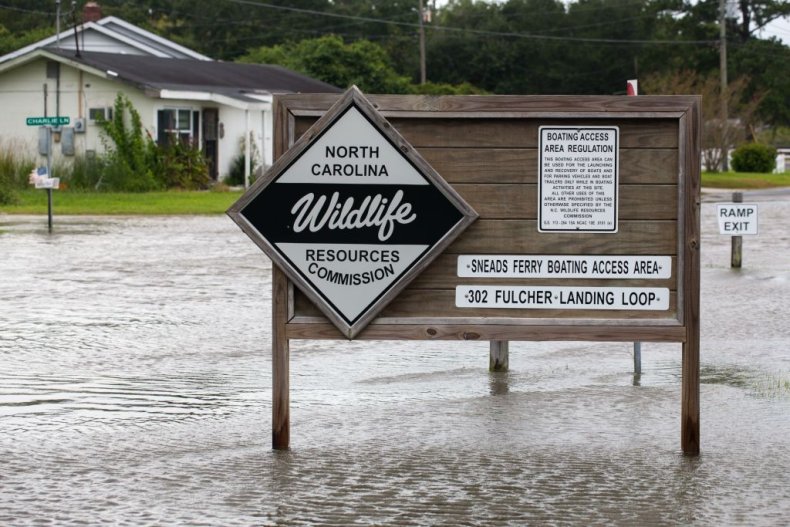 Hurricanes and tropical storms have had an increasing economic cost in recent years. Last year, three storms made landfall along the U.S. coast within a 30-day period, leading to $250 billion in losses, USA Today reported. Hurricanes Harvey, Irma and Maria were three of the five most destructive hurricanes the nation's history, making 2017 the costliest tropical storm season ever for the U.S.
Phil Klotzbach, a meteorologist at Colorado State University, told the publication that the heavy economic costs are in large part due to increasing populations in coastal areas.
"The damage trend is obviously through-the-roof up, but most of that trend is due to population growth along the coastline," Klotzbach said. "There's just more people in harm's way, unfortunately. And not only are there more people, but we're more affluent than our parents were."