Hurricane Florence Live Stream: Watch as Storm Approaches North Carolina Coast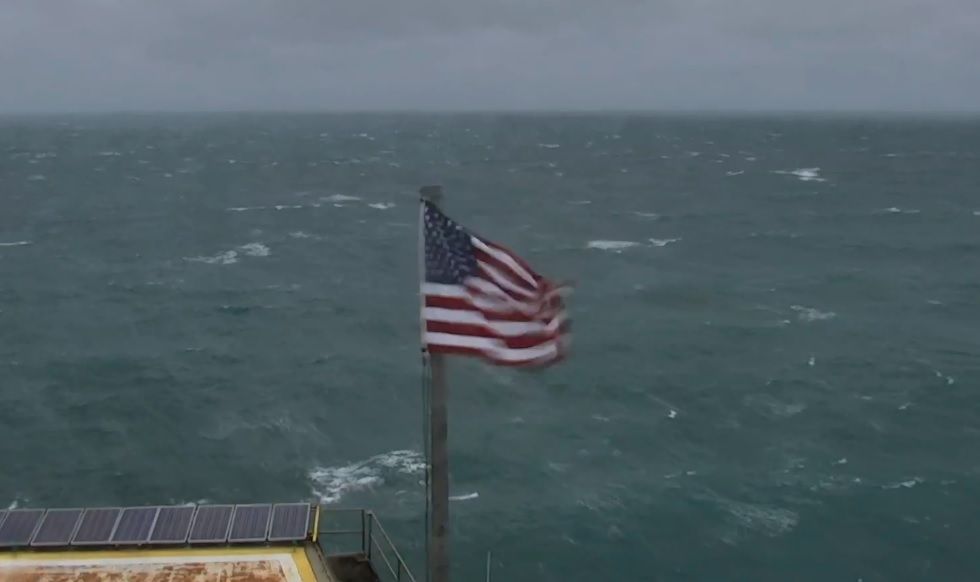 Millions of people are bracing themselves for Hurricane Florence as the potentially deadly storm makes it way towards the East Coast.
As of 5 a.m. EDT, the storm was centered about 205 miles east-southeast of Wilmington, moving northwest at 15 mph.
The National Hurricane Center warned that Florence is so large hurricane-force winds have been recorded up to 80 miles from its center, with tropical-storm-force winds extending outward for nearly 200 miles.
See the latest updates on Hurricane Florence's track, path and potential affected areas here.
As well as the destructive winds, Florence is expected to cause life-threatening storm surges and flash flooding across several states along the coast.
Despite the storm being downgraded from Category 4 to Category 2 as it made it way landfall, forecasters have warned citizens not to downplay any potential damage.
"Do you want to get hit with a train or do you want to get hit with a cement truck?" Jeff Byard, an administrator with the Federal Emergency Management Agency, told Associated Press.
As millions are forced to evacuate, there is still a unique opportunity to watch the approaching storm without risking your life.
The Explore Oceans YouTube channel has secured a front row seat for Florence thanks to one of their camera fixed to the Frying Pan Tower, located 34 miles off the coast of Cape Fear, North Carolina.
The tower, which was built in the 1960s to warn ships of shallow waters, has been out of use for several years as a result of GPS navigation technology.
The constantly rotating, 24-hour hour live stream of the Atlantic Ocean is now able to give a daunting view of Florence approaching, complete with the sounds of ferocious winds and increasing choppy waves.
It is unclear whether the camera will be able to survive the battering it will surely take as Florence approaches.
Back on land, North Carolina Governor Roy Cooper has urged residents to complete their evacuations as soon as possible and comply with authorities where relevant.
"North Carolina, my message is clear: Disaster is at the doorstep, and it's coming in," Cooper said in a statement. "If you're on the coast, there is still time to get to safety. No possession is worth your life."
"For those not under evacuation orders, finish your preparations today. Move to safety if your home is at risk. Bring in supplies if not. Plan to be without power for days."
"In short, every county and every person in North Carolina needs to stay alert and take this storm seriously," Cooper added. "Expect this storm to batter our state for days."