Hurricane Florence Sharks, Waterproof Dishwashers and Other Fake News Debunked
Along with providing residents with information vital to their safety during Hurricane Florence, officials, emergency response organizations and civilians are working to correct misinformation, rumors and blatant lies.
One of the most common lies to circulate on the internet during hurricanes is a photo of a shark swimming in floodwaters along the highway. Self-described Scottish journalist Jason Michael took credit for the photo on Twitter, which also appeared in 2017 during Hurricane Harvey. He reposted the image on Thursday evening.
"Believe it or not, this is a shark on the freeway in New Bern, North Carolina," Michael wrote in the caption..
Twitter users were quick to call out the journalist for spreading the fake picture, and Michael didn't seem to mind the backlash, quickly owning up to perpetuating the lie and sharing a tweet he posted during Hurricane Harvey.
When asked why he wanted to be the guy spreading the photo, Michael responded, "Why not? It's Twitter—and you guys elected [Donald] Trump. Why be that country?"
Jeffrey Byard, associate director of the Federal Emergency Management Agency, addressed the issue of sharks in the water during a briefing on Friday.
"There are sharks in the water, that's not a rumor. B ut, you know, I don't think we have a sharknado effect or anything like that," Byard said. "Rumors for the sake of rumors, they don't help things.That's not being a team player."
While there are actions people can take ahead of a storm to help prevent damage from a hurricane, the suggestion to put valuables in the dishwasher to keep them dry is not an accurate preparation step.
This suggestion, which had circulated previously, had been debunked by Ralph Feldkamp, the owner of Ralph's Appliance & Air Conditioning Repair in St. Petersburg, Florida. Feldkamp told Tampa Bay Online in 2017 that dishwashers don't keep water out, and if a home floods, so will the dishwasher.
"If your dishwasher gets ripped, then your valuables are going to be floating around the neighborhood," he said.
In an effort to curb the spread of falsehoods, FEMA set up a webpage dedicated to debunking rumors that had circulated during Hurricane Florence.
The first rumor on the webpage had circulated as people were preparing for the storm. Given that sandbags are some homes' best defense against flooding, people wondered if they should use beach sand to fill bags if sandbag distribution sites ran out of them.
"Residents should NOT be heading toward the beach," FEMA clarified. "Also, sand at the beach is a vital barrier, acting as the first line of defense against the storm."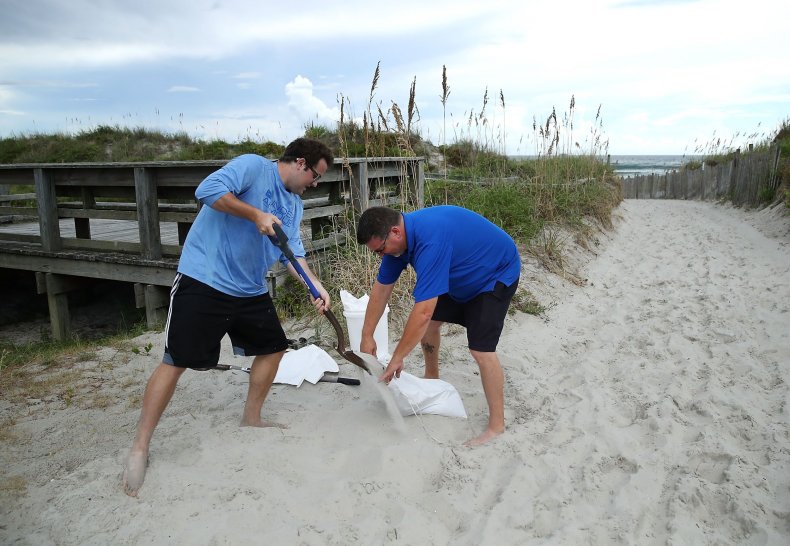 FEMA also debunked the belief that the agency had the authority to issue or enforce evacuation orders. That ability is reserved for local and state public safety and emergency management officials.
Before the storm, people speculated that FEMA was not adquately equipped to handle the demand for emergency resources, but the agency explained that when the private sector ran out of essentials, FEMA augmented them with state and local resources as needed.
"At all times, FEMA maintains commodities, including millions of liters of water, millions of meals and hundreds of thousands of blankets, strategically located at distribution centers throughout the United States and its territories," FEMA said.
Days before Hurricane Florence made landfall, reports appeared that President Donald Trump's administration had transferred about $10 million from FEMA's budget to boost Immigration and Customs Enforcement.
The revelation was shared by Democratic Senator Jeff Merkley, who told USA Today that the decision was "incredibly irresponsible" given the amount of damage hurricane season can cause.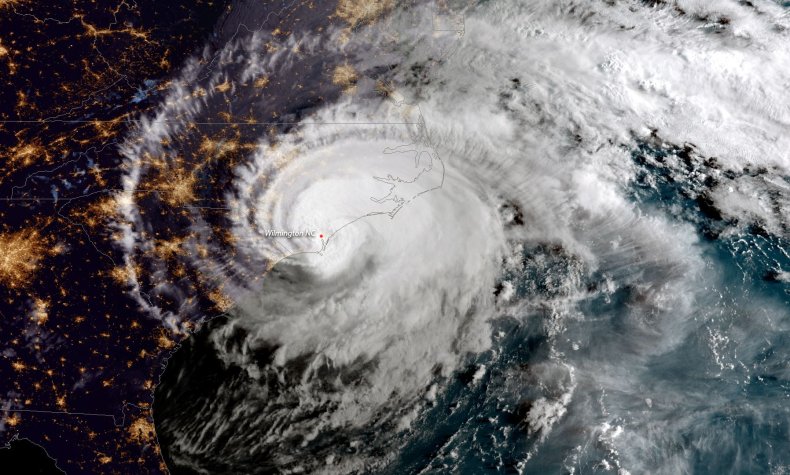 FEMA's rumor webpage acknowledged that almost $10 million had been diverted from FEMA but said it had been taken from the operational budget designed for travel, training, public engagement and information technology, not necessarily from hurricane relief.
"The amount diverted is less than 1 percent of FEMA's annual operating budget," FEMA stated.
The two most recent rumors that FEMA addressed related to whether animals were allowed in or barred from emergency shelters for those who have evacuated. Confusion spread about the rules for bringing animals to hotels and shelters. FEMA clarified the rules, explaining that the rules differed dependin on whether the animals were "pets" or "service animals."
Shelters and hotels are required by law to allow service animals onto the property, however, FEMA said, "service animals are not pets."
FEMA said that shelters and private businesses, including hotels, were not required to to house pets. While there were pet-friendly shelters set up, FEMA recommended that evacuees check the requirements and restrictions before they arrive.
Hurricane Florence made landfall on Friday morning, battering North Carolina's coast with ferocious winds, large storm surges and life-threatening flooding. Widespread damage was visible along the coast, and included gas stations and buildings being torn apart, boats run aground and roofs ripped from homes.