Tropical Storm Grace was upgraded to a Category 1 hurricane Wednesday morning as it approached Mexico, according to the National Hurricane Center (NHC).
Grace is forecasted to remain a hurricane as it moves through the Yucatán Peninsula overnight and should still be at hurricane strength when it makes its final landfall late Friday in mainland Mexico.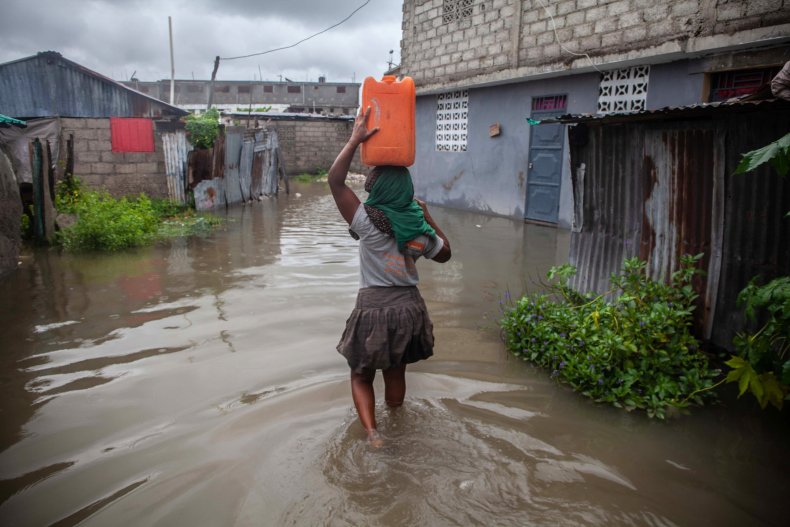 The Yucatán Peninsula is expected to receive up to a foot of rain from Grace, which is the second hurricane of the 2021 Atlantic season after Elsa in early July.
Grace hit the Cayman Islands Wednesday with heavy rainfall and 75 mph winds after already drenching earthquake-damaged Haiti, where it delayed search and rescue efforts on the island.
While Grace was forming into a hurricane, Tropical Depression Fred was still coursing through the eastern United States. Fred made landfall in Florida as a tropical storm and has been blamed for tornadoes in Georgia and North Carolina.
At least one man died as a result of Fred when his car hydroplaned near Panama City, Florida, Monday night and overturned into a ditch, according to the Florida Highway Patrol.
Fred's winds have since died down considerably, but the storm is still causing enough rain to be a major flood threat for areas in Pennsylvania and New York, according to the NHC.
Meanwhile, Hurricane Grace is expected to weaken as it makes its way across the Yucatán Peninsula. However, forecasters said it could regain strength before hitting central Mexico this weekend with winds possibly reaching upwards of 85 mph.
The NHC said Grace should lose some of its power once it reaches central Mexico's mountains.
The next hurricane may not be far behind Grace. Forecasters said Tropical Storm Henri, which is currently gaining strength out in the Atlantic Ocean, could reach hurricane status.
Henri is still too far out at sea to predict its path, but the NHC forecast track indicates parts of New England could be affected. The storm was about 190 miles southwest of Bermuda as of Wednesday morning and hitting maximum winds of up to 65 mph.
The NHC said Henri could become a hurricane as early as Friday and Cape Cod could feel its effects by this weekend.
"Swells are expected to increase across much of the east coast of the U.S. and Atlantic Canada later this week and this weekend," the NHC wrote of Henri in a public advisory released Wednesday morning. "These swells could cause life-threatening surf and rip current conditions."