Hurricane Harvey Day 2 as it Happened: Alerts, Pictures and Updates on Texas and Louisiana Storm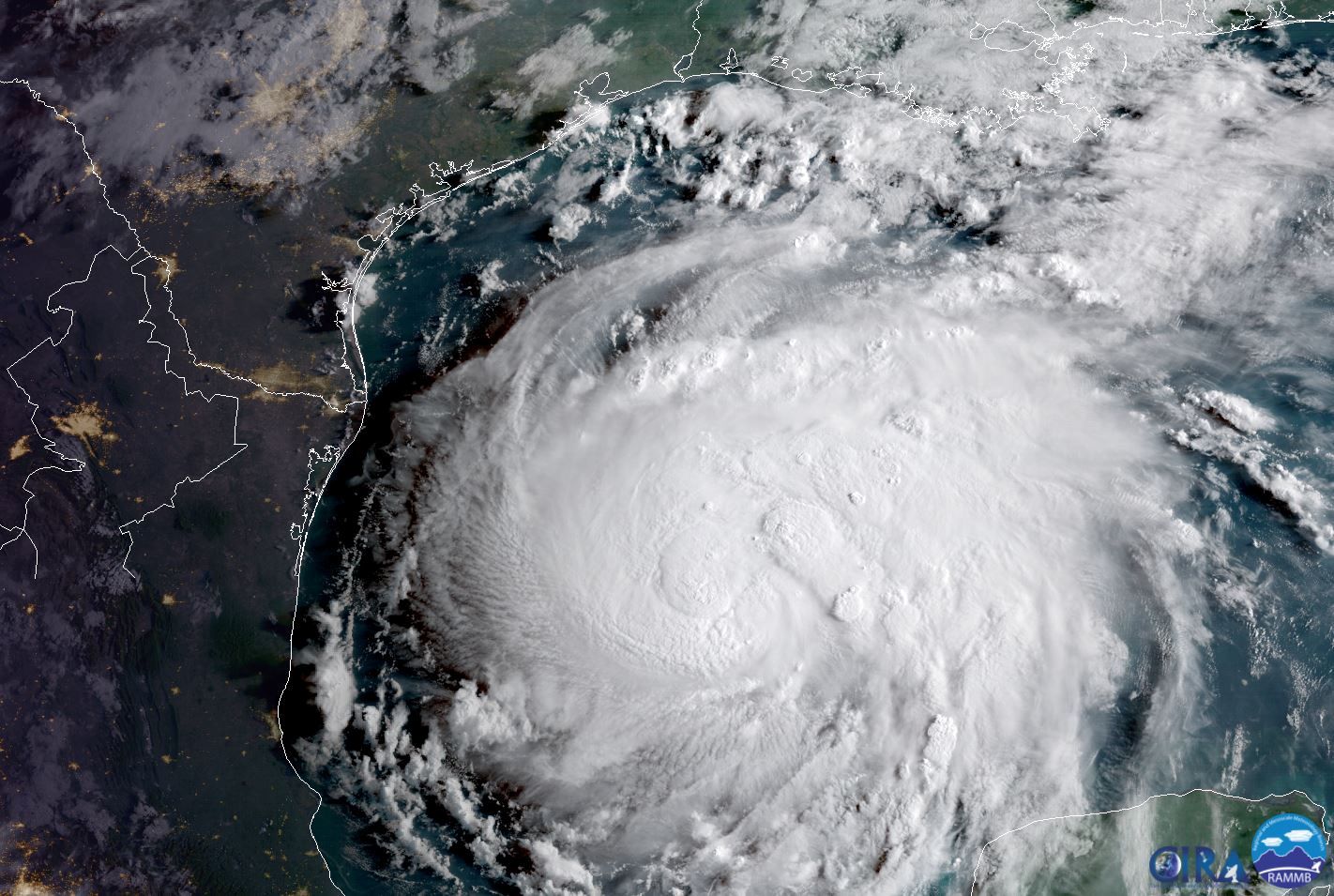 The powerful eye of the storm initially reached land by 11 p.m. ET Friday between Port Aransas and Port O'Connor, Texas.
The Category 4 storm was packing winds of more than 130 mph.
Harvey was downgraded to a still-dangerous Category 3 hurricane around 2 a.m. ET when winds dropped to 125 mph, the National Hurricane Center said.
The storm knocked down trees, power lines and signs in south Texas.
It is the most powerful storm to make landfall in the U.S. since 2005.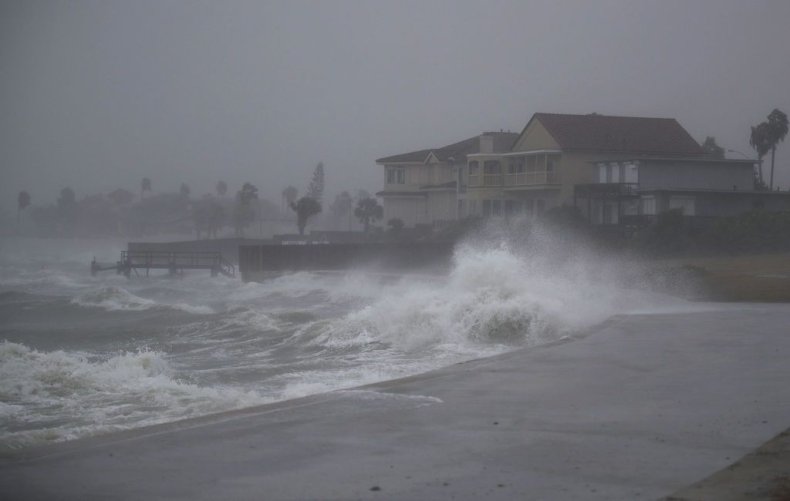 This concludes Newsweek's live ET morning coverage of Hurricane Harvey. For the latest coverage on the storm and its aftermath visit Newsweek's website.
Newsweek's coverage of the Houston floods and Day 3 of the storm continues here.
Update: 10.57 a.m. ET - The Coast Guard said it is responding to tugboats in distress near Port Aransas, Texas.
In a statement, the Coast Guard says its Corpus Christi sector received mayday calls from the boats Belle Chase, Sandy Point and Sabine Pass near the Lydia Ann Channel.
It dispatched two MH-65 Dolphin helicopter crews to the scene.
Update: 9.45 a.m. ET - Scientist Michio Kaku, speaking on CBS, has warned that the hurricane will continue to cause damage for days.
"First of all, if it lingers over the land, it could cause massive flooding. And then, watch out," he said. "If it goes back into the Gulf, it could get reenergized and create a second, even a third landfall. And so the agony has just begun with this hurricane of the decade."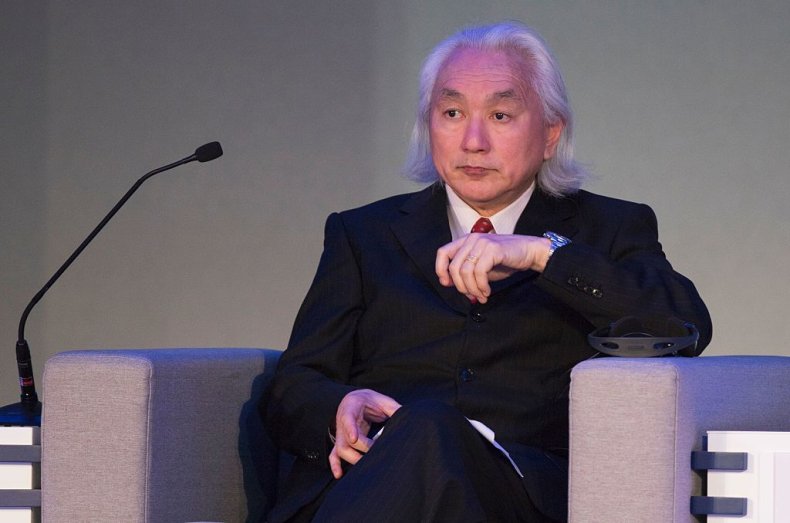 Update: 9.35 a.m. ET - More pictures are emerging of the damage caused by the storm as it made landfall in Texas overnight.
Update: 9.31 a.m. ET - Fema chief Brad Long said in a tweet that the hurricane is now turning into a "deadly inland event."
Update: 9.10 a.m. ET - The National Oceanic and Atmospheric Administration has released a map showing the areas at risk of flooding, with 20 inches of rain forecast for Houston and the surrounding area.
In Keegans Bayou, northwest of Missouri City, Texas, water levels have reportedly risen to approximately an inch above the banks of the river and are spreading onto nearby roads.
Update: 8.15 a.m. ET - Eager not to repeat President George W. Bush's mistakes during 2005's Hurricane Katrina, President Trump has kept his focus on the storm in early tweets.
Update: 8.12 a.m. ET - Thousands of Texans are without power this morning after the devastating impact of the storm.
More than 213,000 customers are currently without power on the Texas Gulf Coast due to effects from Hurricane Harvey according to Electric Reliability Council of Texas.
Update: 7.41 a.m. ET - Hurricane Harvey became a Category 1 storm as it moved inland, with top wind speeds near 90 mph, the National Hurricane Center reported.
Update: 6.07 a.m. ET - Texas police have warned that it is not only humans displaced by the storm.
Update: 6.01 a.m. ET - Reports of damage began to emerge from Rockport, a coastal city of about 10,000 people that was directly in the path of Harvey when it made landfall.
Multiple people have been taken to the county's jail for assessment and treatment after the roof of a senior housing complex collapsed, said the city manager.
KIII-TV reports that 10 people have been treated in Rockport since Hurricane Harvey slammed into the city late Friday.
Update: 4.35 a.m. ET - Local media is broadcasting footage, showing the devastating force of the hurricane as it made landfall.
Update: 4.31 a.m. ET - The Texas Red Cross has opened a second Dallas shelter for evacuees.
Update: 4.30 a.m. ET -
The hurricane made landfall northeast of Corpus Christi around 11p.m. ET Friday, with maximum winds of 130 miles per hour. The storm is expected to move slowly over the Texas and Louisiana coasts for days, with forecasts for storm surges of up to 13 feet and over 3 feet of rain, Reuters reports.
As many as 6 million people were believed to be in Harvey's path, as is the heart of America's oil refining operations. The storm's impact on refineries has already pushed up gasoline prices while the U.S. Environmental Protection Agency lifted some rules on gasoline to reduce shortages.
Update: 4:00 p.m. ET -
Fifteen people stuck in vessels near Port Aransas, Texas, which was directly hit by Hurricane Harvey, were rescued Saturday by the U.S. Coast Guard.
After watchstanders with the Corpus Christi guard were notified of people in distress aboard three vessels, two MH-65 Dolphin helicopters and crews were sent out to help, according to a statement released by the Coast Guard.
Seven of the distressed mariners were aboard a tugboat called Sabine and four others were on a vessel that was taking on water. Four others were on a vessel called Sandy Point.
The Coast Guard said it was conducting search and rescue missions as Harvey dies down after making landfall Friday night, but it has since died down to a tropical storm that has allowed such rescues to take place.