Hurricane Harvey Hit Black People The Hardest But They Are Still Waiting For Aid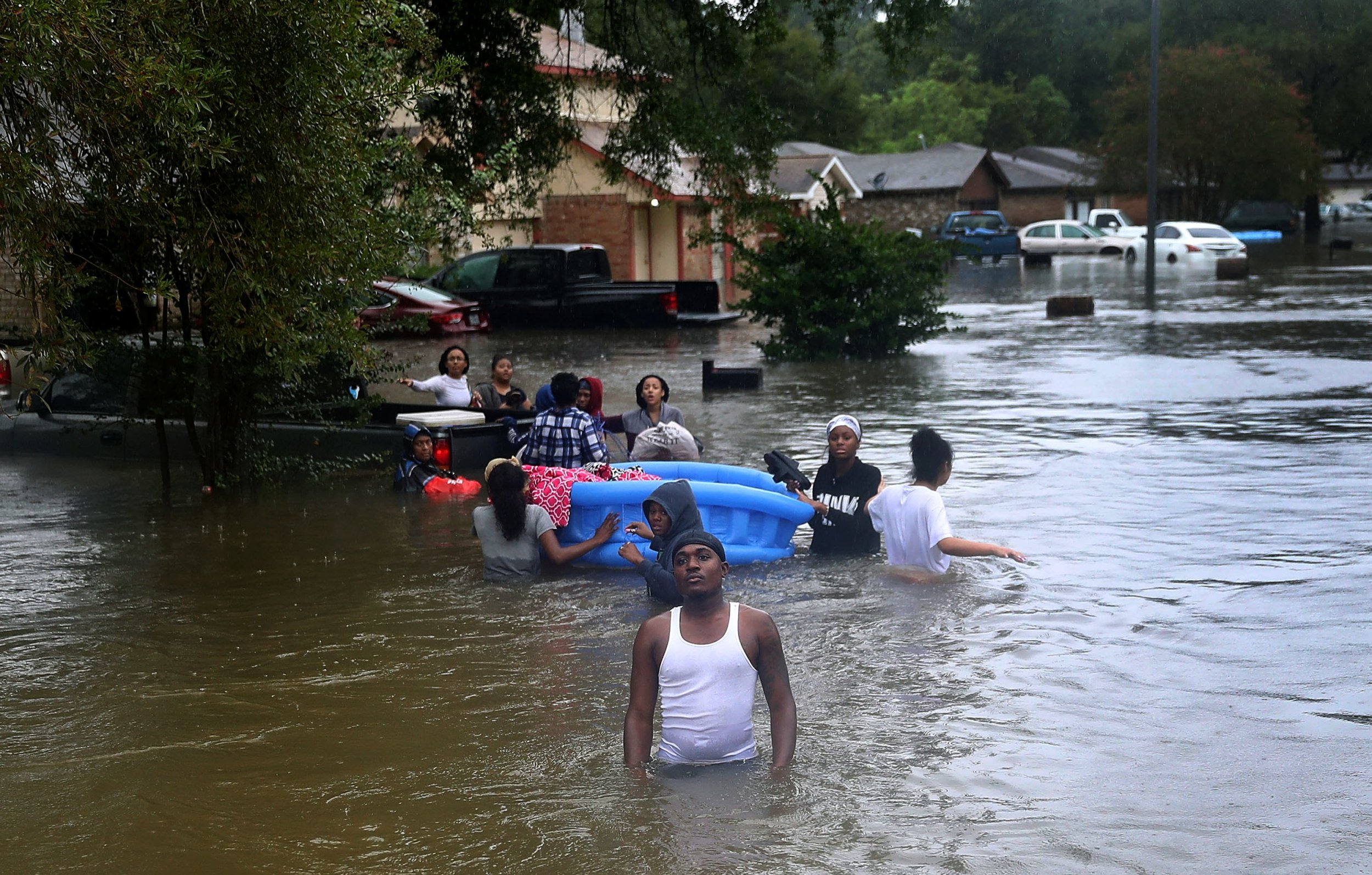 The hurricane labeled as one of the costliest natural disasters in U.S. history — Hurricane Harvey —hit people of color the hardest but many have yet to receive help.
A report released by the Kaiser Family Foundation and Episcopal Health Foundation last week assessed the hurricane's "impact on vulnerable Texans in the Gulf Coast region" and found that three months after the hurricane ravaged the state of Texas, black residents were being left behind in getting the help they need.
In applying for FEMA assistance, 34 percent of white residents had their applications approved compared to 13 percent of black residents.
"The conventional wisdom that Texans hit by Hurricane Harvey have recovered is wrong," Drew Altman, president and CEO of the Kaiser Family Foundation, said in a statement. "The people in the hardest-hit areas are telling us that they still face major hurdles before their lives return to normal."
Congress doled out $15 billion for hurricane relief but experts say the hurricane costs could reach as much as $190 billion. According to the report, people of color and low-income residents were disproportionately inconvenienced by the storm. Out of the hurricane survivors surveyed, 66 percent of black residents are waiting for aid.
The hurricane has left some people of color struggling to pay for food and rent. The storm also left a larger share of Hispanic and black residents without a means of steady income. Thirty-one percent of white people had experienced an income disruption after the hurricane compared to 65 percent of Hispanic people and 46 percent of black people.
For those affected, 36 percent of Hispanics said that they have had more difficulty paying for rent or mortgages while 37 percent of black residents say it's been harder to put food on the table. The hurricane also has led those affected to turn to family and friends to ask for financial assistance.
"We want government and other recovery funds to use this information to make good decisions about how to reach those most in need," Elena Marks, president and CEO of the Episcopal Health Foundation, said in a statement. "This survey gives an important voice to hard-hit communities that may have been forgotten, especially those with the greatest needs and fewest resources following the storm."
The hurricane even took a toll on the health of those affected by the storm. One in six people surveyed said it worsened or created a health problem. People of color and lower-income individuals reported that they were less likely to have health insurance.
Texas Land Commissioner George P. Bush said that Texans would most likely not receive federal aid until the end of the year.