Free Abortions For Hurricane Harvey Victims At Clinics Across Texas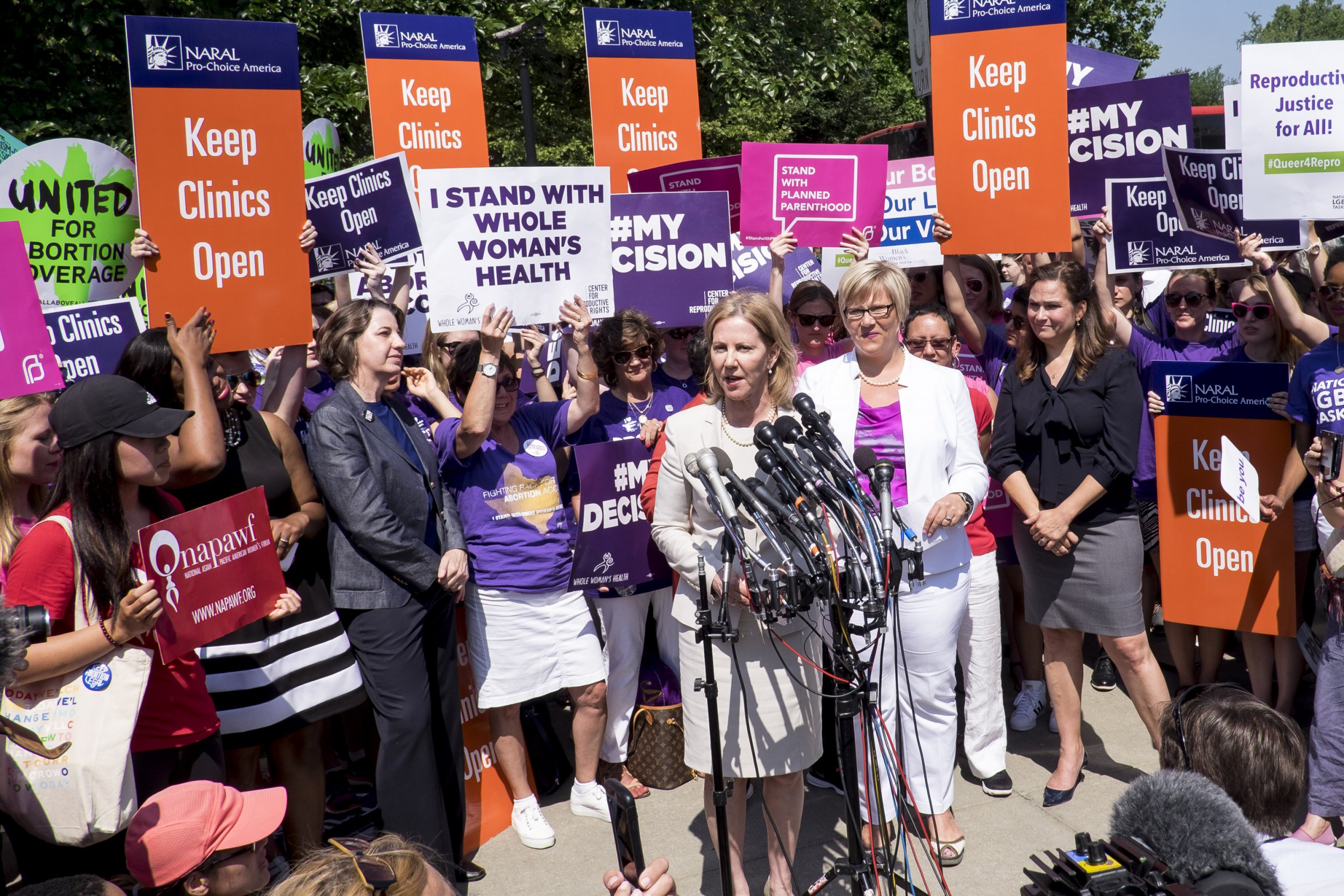 Free abortions will be provided to victims of Hurricane Harvey, the Category 4 storm that caused massive destruction throughout Texas. So far, at least 74 women have had their costs covered or scheduled an appointment for the procedure at an Austin-based clinic, according to The Dallas Morning News.
The no-cost services are thanks to a collaborative effort by Whole Woman's Health, a reproductive health care organization; Lilith Fund and The Stigma Relief Fund, both abortion funds; and, other organizations.
"There are countless ways a natural disaster can make it difficult to find a health center that offers abortions or make it possible to pay for one. That's why we're here to help," Amy Miller, founder of Whole Woman's Health, wrote in SELF magazine.
Whole Woman's Health—which also offered free abortion services after Hurricanes Katrina, Rita, and Ike—aims to raise at least $40,000 to cover various costs for the patients, including medical expenses, travel, and accommodation costs. The organization has raised $15,000, as of September 16.
The group's efforts to provide services has come with mixed reactions, leaving some wondering why women may need free abortion services in the wake of a hurricane. To answer that question, Miller detailed the barriers that one woman going to the clinic this week affected by the storm will face.
"She will have to take three overnight buses to access the Whole Woman's Health closest to her, which will get her to town at 6:00 in the morning. Then she needs to take an Uber or a Lyft to a coffee shop or restaurant that is open early to wait for our clinic to open. And this is just for her 'consult visit,'" Miller wrote.
"She'll have to spend the night away from home, unable to get her abortion until 24 hours after her sonogram, because of Texas' cruel 24-hour delay law," she continued.
The organization will offer free abortions until the end of September at its clinics in Fort Worth, San Antonio, Austin, and McAllen.
Unsurprisingly, the efforts have drawn criticism from anti-abortion groups, such as Texas Right to Life.
"There is always a cost to abortion," Melissa Conway, director of external relations, said in a written statement to The Dallas Morning News. "Women are not free from the emotional toll that ensues after abortion, and the child is certainly not free to live another day. Abortions, just like the catastrophic effects of a hurricane, are never free and we, as a community, pay the price for their needless destruction."