Hurricane Harvey-Related Diseases Have Increased, Health Officials Warn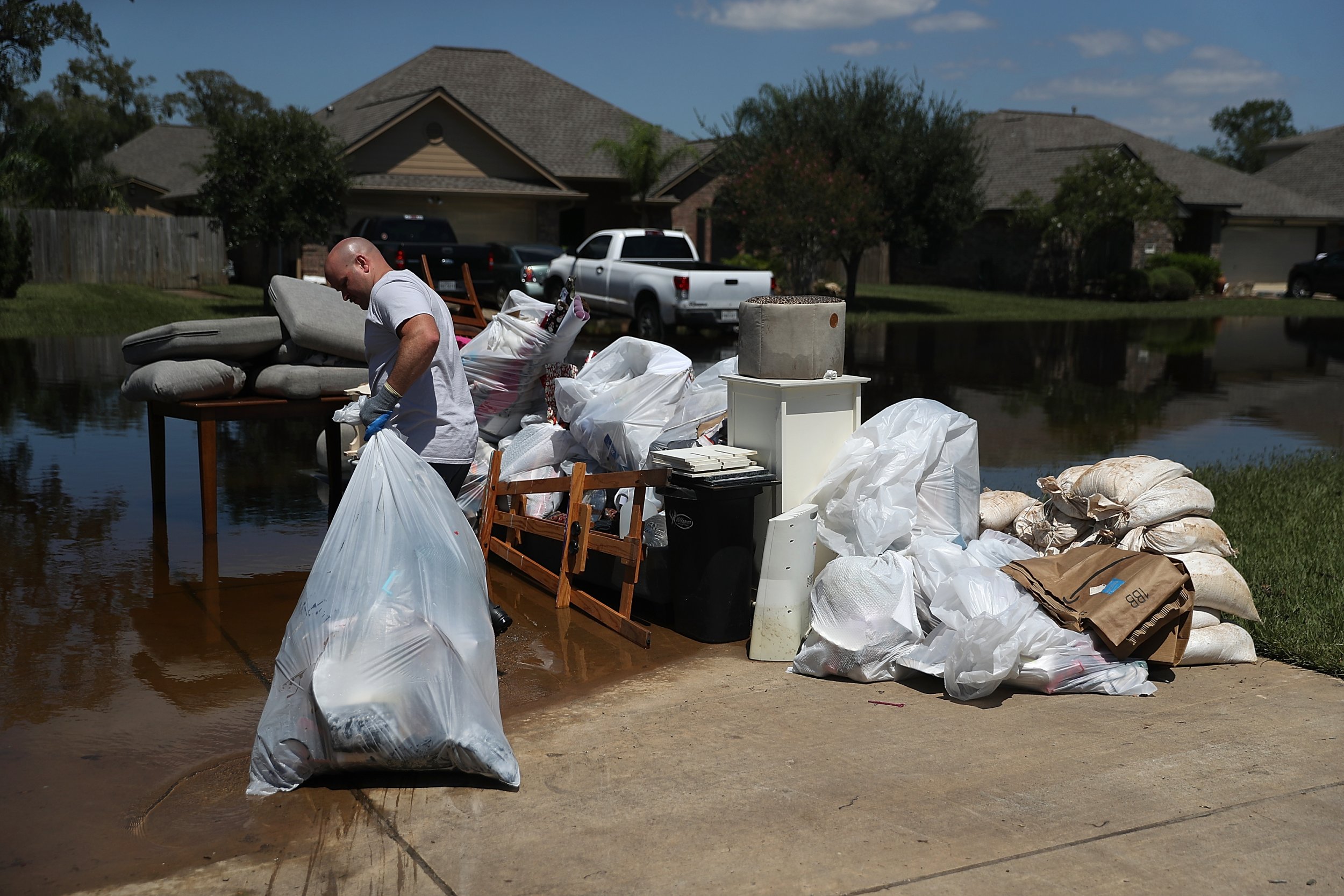 Hurricane Harvey may be over, but the devastating damage left behind by the storm still lingers. As residents continue to cleanup, public health officials are now warning victims of possible home hazards. Officials in Harris County Texas are traveling to each residency, advising tenants to be cautious while they clean.
"What we say is when in doubt throw it out, or when in doubt tear it out," Harris County Executive Director of Public Health Dr. Umair Shah told one resident, ABC News reports.
Harris County Public Health staff and volunteers also began traveling throughout the county to assess the public's needs. They visited Aldine residents on Friday and Saturday. The team is traveling with a mobile unit, that provides free items and services: food, childhood and adult vaccines, wellness screenings, insect repellent, and pet food.
"We want to assess Aldine residents' needs after the devastating hurricane. Our new mobile units make it possible for us to bring services and resources to them so they can recover more quickly," Dr. Shah said in a statement.
Among Dr. Shah's concerns is the recent uptick in floodwater-related illnesses such as respiratory disease, skin infections, and gastrointestinal (GI) infections.
"The [water] contains sewage. It contains runoff from who knows what," Dr. James McDeavitt, dean of clinical affairs at Baylor College of Medicine, told ABC News.
Most recently, the death of a 77-year-old woman made headlines after she fell in floodwater and contracted a deadly flesh-eating infection. Nancy Reed's official cause of death was necrotizing fasciitis--a serious bacterial infection that quickly eats away at the body's soft tissue--according to the Harris County chief medical examiner announced Tuesday.
Other hurricane-related health threats include polluted air, carbon monoxide, and mosquitos. In addition to physical effects, natural disasters can wreak havoc on a person's mental health. Children, in particular, are at high risk of developing post-traumatic stress disorder (PTSD).
Symptoms typically develop after about six weeks, Dr. Julie Kaplow at the Texas Children's Hospital, told the Houston Chronicle. She advises to look out for the following signs or symptoms, "if they're very jumpy or nervous at even smaller sounds; re-experiencing; having nightmares or feeling like they're right back in the situation; avoidance, not wanting to talk or think about what happened; going out of their way to avoid things that remind them of what happened; not wanting to go near their old neighborhood where everything was demolished."
In early October, the hospital will open the Harvey Resiliency and Recovery Program to help provide mental health services and care for those affected by the storm.