Hurricane Harvey Hits Texas Schools With Flooded Classrooms and Major Delays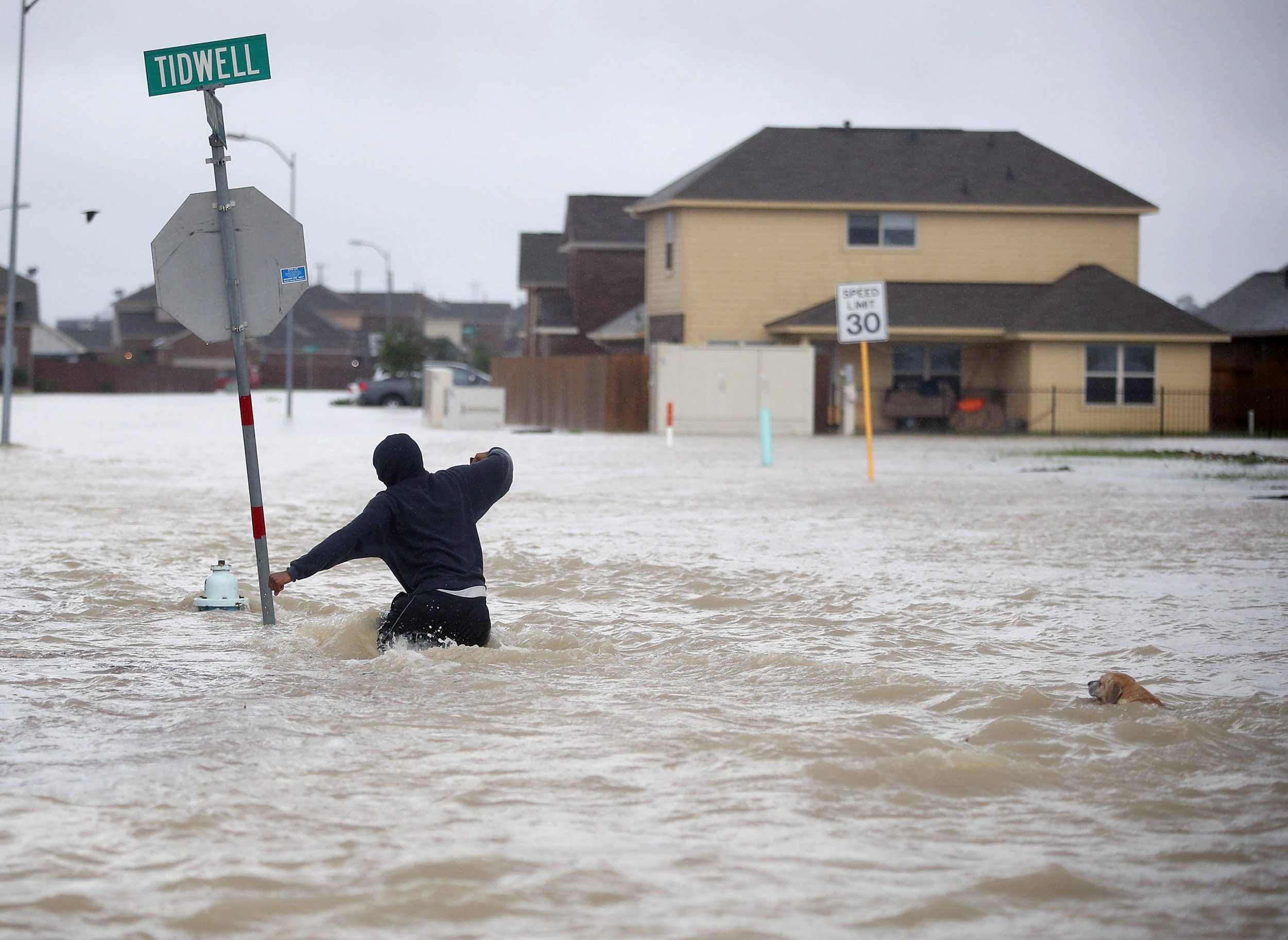 In much of Texas, the start of this school year won't be remembered for the usual new clothes, first-day jitters or grinning teachers: It will be for the strong winds, torrential rains and deadly floods.
Hurricane Harvey and its aftermath have devastated the Lone Star State, and its schools are no exception. Hundreds of districts were forced to cancel classes before they even began, and some institutions still aren't sure when—or if—they can open. Thousands of students are displaced, or at the very least disrupted, by a natural disaster that's claimed their homes and communities. How will they recover?
The answer, according to education experts, is gradually.
"These schools are going to be affected for at least a couple of months. It'll be December before some can even be functional," Dan Domenech, a former superintendent and current executive director of the American Association of School Administrators, tells Newsweek. "The tests and all those things...they're important, but at this stage of the game what's more important is that they're surviving and picking up pieces and they're going to continue with their lives."
Texas has more than 5.3 million students in more than 1,200 districts, the largest of which is located in Houston—incidentally, one of the areas hit hardest by Harvey. On Tuesday morning, the Houston Independent School District's website was topped by a red banner warning parents of a "severe weather alert" in English and Spanish.
All Houston schools and offices are closed until September 5. Superintendent Richard Carranza told U.S. News & World Report that he might have to postpone classes even longer, given that about 45 of the 325 buildings in his district have been damaged.
Indeed, the initial challenge for administrators is to assess whether school structures are safe for students and staff. Domenech says electricity, sewage systems, internet connections and classrooms need to be checked out before kids can return. As The New York Times pointed out, Hurricane Katrina in 2005 caused between $600 million and $800 million worth of destruction to school infrastructure in New Orleans.
Once, as head of Fairfax County schools in Virginia, Domenech says he had to truck in bottled water for children to drink when a storm knocked out the district's access to clean water.
Some help will likely come from local and national agencies and charities. The Houston Independent School District Foundation has been accepting funds to support families affected by Harvey, while the Texas branch of the American Federation of Teachers started soliciting donations for educators.
Once teachers return to school, they need to remember to take care of themselves, Louisiana psychologist Rick Costa tells Newsweek. He helped author a 2015 research paper likening them to first responders—"running toward disasters when everybody else is running away."
While teachers are caring for students, they personally should try to model good ways of dealing with stress. Adults can let kids know they're feeling sad, for example, if their houses burned down in the storm, but they shouldn't make rash decisions while upset. Teachers should slowly try to establish normalcy by adhering to classroom rules, but they can't gloss over the trauma, Costa says.
"Kids are very, very receptive. They're like sponges," Costa adds. "If we don't explain things to them, they'll make assumptions on their own."
After Hurricane Charley wrecked central Florida in 2004, Osceola County made available nearly 40 psychologists and social workers for mental health help when students and staff returned to school. Texas could see similar efforts after Harvey, as Noel Candelaria, the president of the Texas State Teachers Association, tells Newsweek.
The goal is to make school a sanctuary in which youngsters can understand what happened and can process it while staying focused on learning.
That makes the disaster, though tragic, a chance for teachers to do what they do best, Candelaria says.
"Kids are going to have a lot more questions about the weather, about hurricanes, about creeks and bayous and rivers and the Gulf," he adds. "All of this provides an opportunity, really, to bring the lessons in and take that experience and provide real world application."