Beware of Alligators on the Move During Hurricane Harvey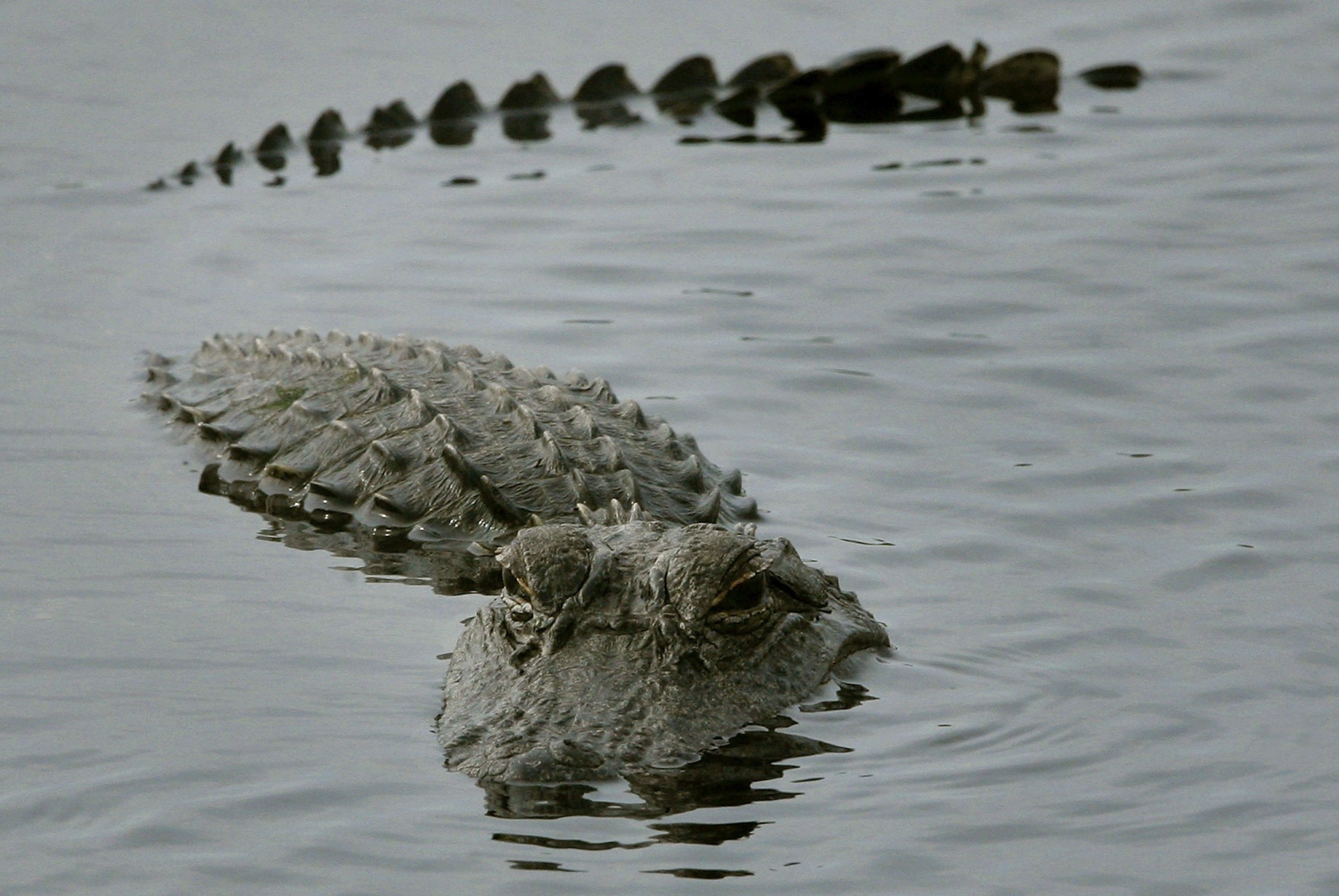 Hurricane Harvey, the Category 2 storm on track to slam into Texas late Friday night, may bring more than torrential rains and strong winds: It could also bring out alligators.
The Fort Bend Country Sheriff's Office, just outside Houston, shared advice this week from the Texas Gator Squad, a nonprofit that does nuisance control in the area. The group wrote on Facebook that people facing Hurricane Harvey should remember that floods can displace alligators, forcing them to look for better shelter or hideaways where they can ride out the storm—like driveways or back porches.
"Alligators that show up on your property during flooding and heavy rain are not out seeking you for food or trying to be aggressive," the nonprofit wrote in a Facebook post. "They are [simply] trying to deal with the weather like the rest of us."
Florida may be better known for its Gators, but Texas has 400,000 of the reptiles, according to the Houston Chronicle. The Texas Parks and Wildlife Department found that the alligators live mainly in wetland habitats in the east and don't grow larger than six feet. But whenever the area experiences flooding, as is expected with Hurricane Harvey, alligators—and snakes, and fire ants—start to move.
After the 2015 floods in the Lone Star State, alligator catchers reported an uptick in business. A similar phenomenon occurred in South Carolina last fall after Hurricane Matthew, and in Florida, a woman took a video of an alligator swimming down a street during Hurricane Hermine.
"We've seen them before, but normally they're closer to the nature center," Lake Worth, Texas, resident Christa Fincher told NBCDFW in June 2016. But now, with all the water and rain, they're coming out everywhere."
If you're in Hurricane Harvey's path and spot an alligator, stay back and leave it alone. Gator Squad recommends you "leave it be until the storm passes," then call the authorities.