How Bad Is Hurricane Harvey? Historic Rainfall Forces Weather Service to Make New Maps
Tropical Storm Harvey has already drenched parts of Texas with 40 inches of water—and the rain is still falling. People are already calling it a 500-year flooding event, which indicates it should happen about once every 500 years. That description can feel abstract, so instead take a look at this map, tweeted out by the National Weather Service (NWS) earlier today.
While the NWS needing to update its color schemes sounds pretty dire, it turns out the situation is a bit less formal than that, Link Crawford, who creates similar maps in the Ohio Valley, told Newsweek.
Precipitation maps are created by a network of 13 river forecast centers across the country each day, then pieced together by the national office. Crawford said creating his region's map usually takes an hour or two and requires combining radar estimates with data from rain gauges on the ground. Houston, which is concerned about flooding in general, has a strong network of rain gauges collecting rainfall totals.
Once the regional maps are stitched together, the national maps turn up on an NWS site that provides daily, weekly and even longer-term precipitation observations. They use the same basic color scheme as the tweeted map, with the light purple color representing 10 or more inches in one day or 20 or more inches in one week.
The tweeted map is a little different. It's built on a scale that usually stops one step lower, at dark purple. But in the second version, the scale is recalibrated, and a light purple level representing 30 or more inches has been added. Both maps show rainfall through Monday morning but do not specify the starting time.
Crawford isn't sure precisely where this map came from, but in it he sees just how extraordinary Harvey is. "Wherever that map came from, it's obvious they had a set standard, and this storm just blew away that standard and they had to create a new one," Crawford said. "It's a good indicator of what an unusual event this is."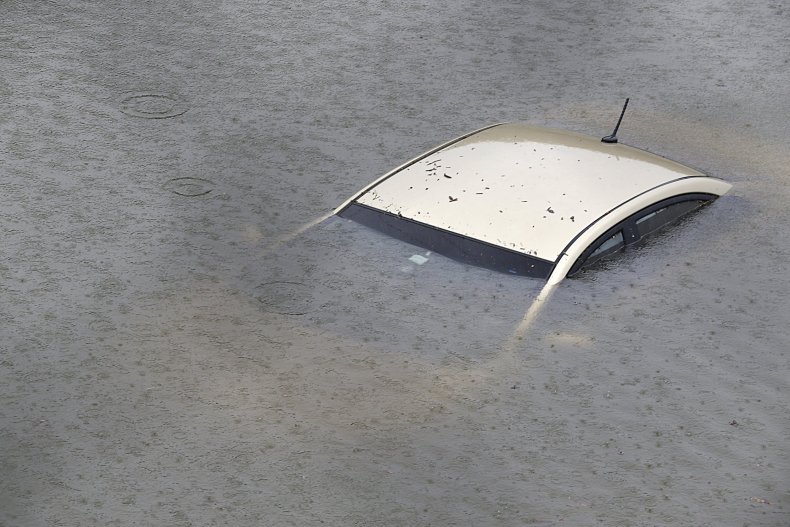 What's even more incredible is that these totals might be underestimating how much rain has fallen. According to Crawford, because strong winds can turn rain sideways, gauges sometimes catch less rain than is actually falling. He also said the storm's severity likely means more staff than usual are creating more precipitation maps than usual to keep up with a steady demand for information.