Hurricane Ian: Watch as 'Hurricane Hunter' Plane Flies Through Eyewall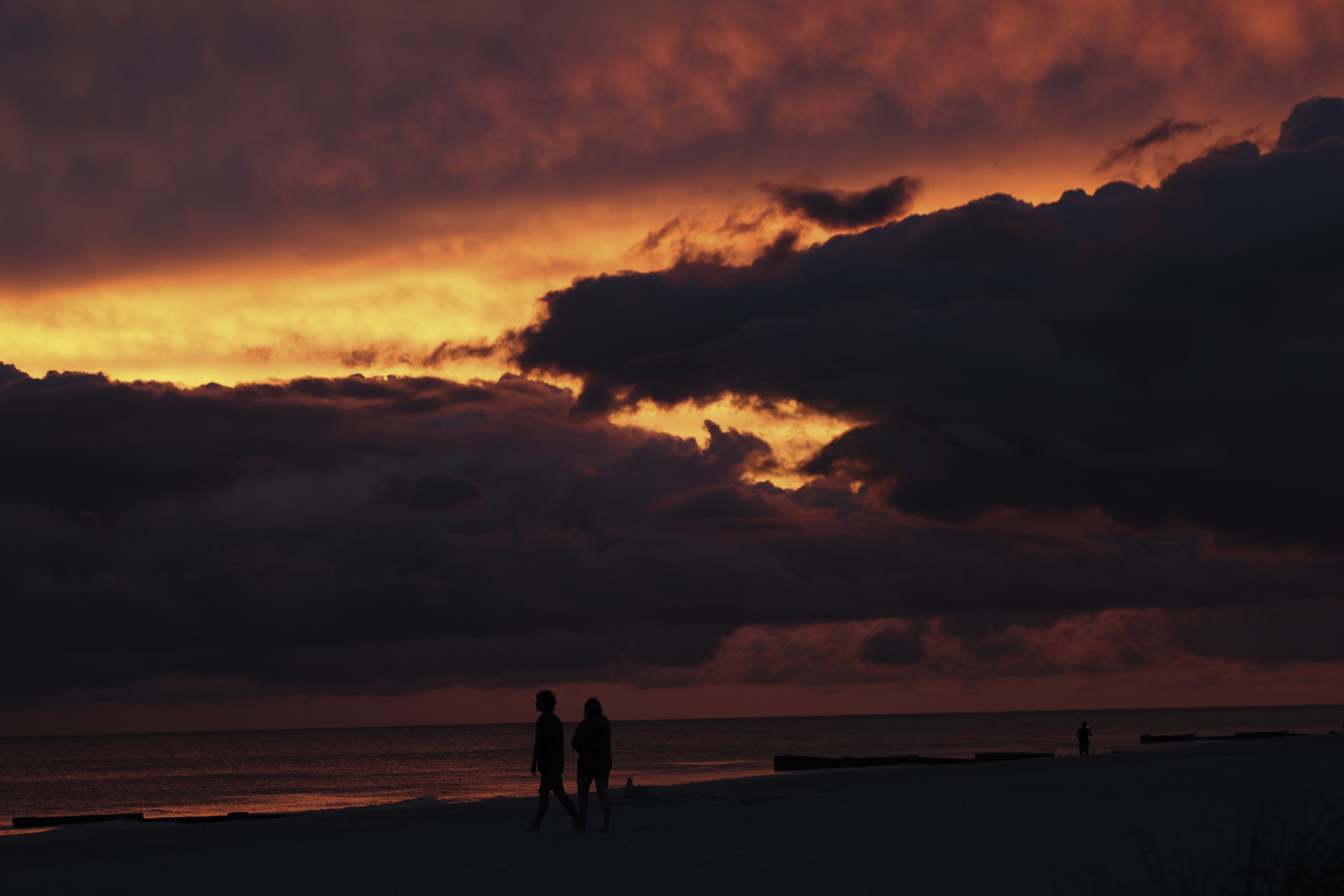 As Florida braces for Hurricane Ian to make landfall, a video from the cockpit of a "hurricane hunter" plane flying through the eye of the storm is being shared online.
Posted to Twitter by Nick Underwood, an engineer with National Oceanic and Atmospheric Administration (NOAA), the video shows the aircraft's crew keeping it steady as it collects data on the strengthening hurricane. The video comes as Ian has reached Category 3 and could end up being one of the worst hurricanes Florida has ever seen.
Underwood's video shows the crew of Kermit calmly navigating the NOAA aircraft as it flew into the hurricane's wall of gray clouds Tuesday morning. Underwood wrote in a tweet that the crew's pilot kept the aircraft steady and the flight engineer maintained the plane's speed as gray clouds completely blotted out any blue sky.
"When you fly into a hurricane you also have to fly back out," Underwood wrote in a tweet that included the video, which has been retweeted over 670 times and liked over 3,400 times as of Tuesday evening. "That means punching back through the eyewall."
Underwood added details on the flight in a follow-up tweet, saying the plane was flying at 10,000 feet with a target airspeed of 210 knots as it collected radar and data from a dropsonde, a device dropped out of aircraft that collects and transmits atmospheric information during its descent.
"Not too bumpy today but some healthy jolts," said Underwood, adding that he ate two rolls of Fruit by the Foot during the flight.
Florida Governor Ron DeSantis said earlier Tuesday that 2.5 million residents have already evacuated, warning that the hurricane could cause flooding and power outages in inland areas. President Joe Biden also declared a federal emergency, allowing Florida to access assistance from the Department of Homeland Security and FEMA.
Kevin Guthrie, director of the Florida Division of Emergency Management, urged residents in evacuation zones to hit the road immediately.
"There will come a point in time when local public safety officials will not be able to respond to your cry for help," he said. "And you may be left to fend for yourself. Again, the time to evacuate is now."
The National Hurricane Center (NHC) said on Twitter that as of 9 p.m., the eye of Ian remains southwest of Florida's coast and that the Key West International Airport monitored winds of 50 mph and gusts of up to 63 mph.
In its 5 p.m. update, the NHC said that "life-threatening" storm surges are expected along Florida's west coast, with Naples to Sarasota facing the biggest risk.
"Devastating wind damage is expected near the core of Ian," the NHC said in its update. "Residents should rush all preparations to completion."
The agency said it expects "hurricane-force" winds to touch areas of southwest and west-central Florida beginning Wednesday, and most of the state's peninsula will be drenched by heavy rainfall over the next several days that'll likely cause flooding.
Jonathan Shannon, spokesman for NOAA, told Newsweek in an email that Underwood was in a WP-3D Orion, one of the two aircraft used by the agency. The aircraft flies into storms at 8,000 to 10,000 feet, collecting data that helps forecasters make accurate predictions of hurricanes, he said.
Underwood said on Twitter that he was preparing for another flight to launch an experimental drone into Ian's center to collect data. In the meantime, he urged those in Ian's path to take it seriously.
"Make good choices for yourself and those around you," he said. "Listen to evacuation orders."
Update 9/28/22, 4:40 p.m. ET: This story has been updated with additional comment from NOAA.