Hurricane Ida Blows Part of Roof Off Louisiana Hospital in Harrowing Video
Hurricane Ida has begun crushing the Louisiana coast, and damage from the devastating storm is beginning to surface on social media for the rest of the world to see. There have been life-threatening floods, storm surges and brutal winds in excess of 150 mph.
Hurricane Ida, which made landfall Sunday as an extremely dangerous Category 4 storm, tore part of the roof off the Lady of the Sea General Hospital in the south Louisiana town of Galliano, which took the brunt of Ida's landfall.
This tweet shows high winds shred part of the roof from the hospital.
Ida made landfall around noon local time, and it happened on the 16th anniversary of Hurricane Katrina making landfall in this section of the Gulf.
Galliano is only 27 miles from Port Fourchon, where Hurricane Ida made its entry in LaFourche Parish. Lady of the Sea General is a small hospital that stayed open, with exception of its clinics and pharmacy, according to the hospital's Facebook page.
Grand Isle is only a few miles northeast of Port Fourchon. The Grand Isle police chief said there was 4 feet of water outside of their station, and Jefferson Parish President Cynthia Lee Sheng said they couldn't immediately respond to rescue requests for residents and visitors who didn't evacuate.
Throughout south Louisiana, roofs are ripped off, trees are getting uprooted and cars are submerged in water. Though there are lots of rescue crews on standby, they can't go to some places because of the storm's ferocity. Four and a half hours after Ida landed, it was still a Category 4 storm packing 130 mph winds.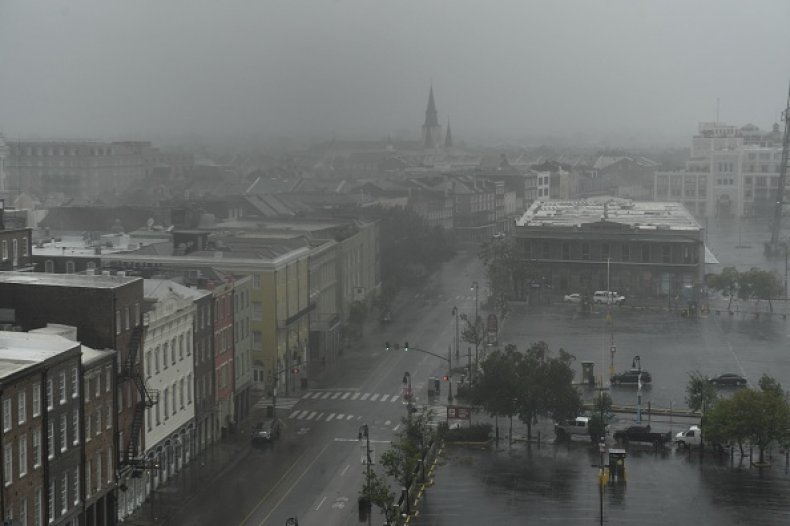 Wind and water continue battering the area chocked full of swamps, bayous, the Atchafalaya Basin and the mouth of the Mississippi River. The storm is working its way north and west, which could put it between Baton Rouge and New Orleans. Areas around Lake Ponchartrain are expecting heavy rains over the next two days and hurricane force winds later today.
By Sunday afternoon, there were more than 370,000 power outages in the area, and that number is expected to keep climbing.
Prior to the storm making landfall, Louisiana Gov. John Bel Edwards said Saturday that Hurricane Ida could be one of the most devastating storms to hit the state since the 1850s.
"One of the things we were told today by the National Weather Service during our unified command group meeting is that they are are extremely confident in the current track and the intensity as forecasted for Hurricane Ida. And you don't really hear them speaking very often about that level of confidence," Edwards said on Saturday.
"So, we can sum it up by saying this will be one of the strongest hurricanes to hit anywhere in Louisiana since at least the 1850s."
The massive storm is only beginning its path of wrath.