Hurricane Ida Could Drive Up Gas Prices After Almost All Gulf Oil Production Shuts Down
American motorists throughout the U.S. could soon find themselves affected by increased gasoline prices due to disruptions caused by Hurricane Ida.
The Gulf Coast region is full of oil rigs and refineries that produce a large share of the nation's fuel supply chain. The states in the area are also important routes for the distribution of gas. As a result of the businesses and services being shut down by the storm, drivers will likely be paying more at the pumps in the upcoming days.
"Hurricanes don't always cause gas prices to rise, but when a major storm moves into the Gulf Coast, that's another story," a statement from the Florida branch of the American Automobile Association (AAA) said on Sunday.
AAA also noted that refineries in Louisiana, Mississippi, Texas and Alabama make up more than 45 percent of the country's capacity for refining crude oil into gasoline. The area is also the site of 2,000 offshore oil platforms, which produce 17 percent of the nation's crude oil.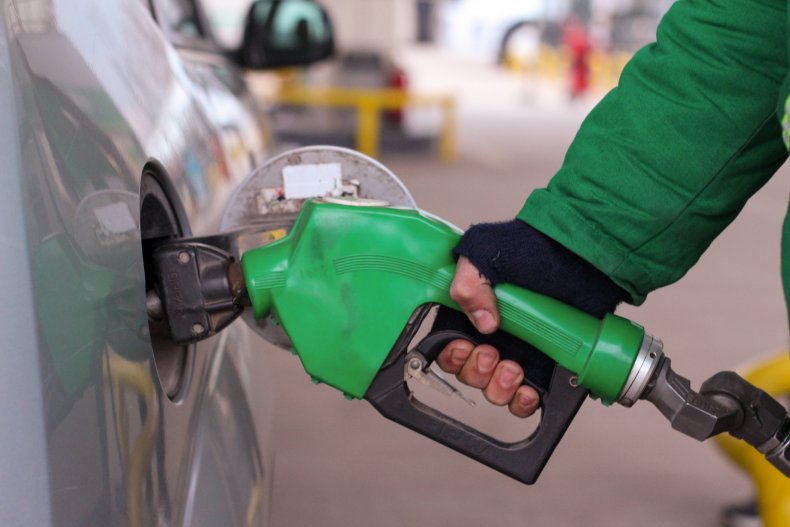 More than 90 percent of offshore oil rigs in the Gulf of Mexico, accounting for 15 percent of U.S. production, were closed and evacuated before Hurricane Ida made landfall, according to AAA.
"Drivers will almost assuredly see gas prices rise this week, because of Hurricane Ida's effects on the Gulf Coast," Mark Jenkins, a spokesman for the American Automobile Association, said in a statement.
"Based on overnight movement in the futures market, a 10-20 cent jump at the pump is not out of the question," Jenkins added. "Where gas prices go from here will depend on the extent of the damage and how long it will take for fuel production and transportation lines to return to normal."
The potential increase in gas prices comes as millions of Americans are expected to take to the road for Labor Day weekend. Travel data company Arrivalist projected 42.9 million Americans will embark on road trips over the long holiday weekend.
Fuel industry tracker GasBuddy also predicted the storm would lead to an increase in gasoline prices. However, GasBuddy's head petroleum analyst, Patrick De Haan, doesn't foresee a major price spike.
"While the national average price of gasoline declined yet again over the last week, Hurricane Ida has been causing countless disruptions to critical infrastructure, including oil production, refineries and pipelines," De Haan said in a statement released on Monday. "We're likely to see a reversal this week, but motorists need not be too concerned at this point."
De Haan continued, "I expect the national average to rise in the neighborhood of 5-15 cents per gallon in the next couple of weeks—far smaller than the impact from Hurricanes Katrina and Harvey, but with damage assessments still to come, it's possible we see slight deviation from that."
Nevertheless, De Haan cautioned future disruptions to fuel sources in the wake of Ida could still further impact gasoline's costs. "The biggest question for refineries will be the flooding—which could alter the rise in gas prices, but the odds of a massive surge in gas prices nationwide are extremely low," he said.