Hurricane Ida: LaPlace Residents Beg For Help With Unforeseen Rising Waters
So many cities in south Louisiana have felt the wrath of Hurricane Ida over the weekend, but LaPlace has caught the attention of the nation. Situated between New Orleans and the state capital of Baton Rouge, it's usually more of a checkpoint halfway between the two big cities.
On Sunday night, it became a chokepoint of rushing floodwaters and crippling winds from Ida, which crushed southeastern Louisiana on the 16th anniversary of Katrina doing the same thing.
The streets of LaPlace looked like a raging river, all while buildings swayed from the high winds, metal ripped away from rooftops and traffic lights looked like they would fly away into Oz during the catastrophic storm.
Those residents who didn't evacuate prior to the storm were left with little phone service, if any at all. Their cries for help turned into begging for anyone to come save their lives while Hurricane Ida still ripped the city with Category 3 winds of 115 mph Sunday—even as rains pelted the area.
As the eyewall of Ida wobbled a little to the east and overwhelmed LaPlace, its residents tried to contact anyone for rescue.
Here are the folks who heard about the plight of LaPlace and tried reaching out elsewhere for help, and prayers.
"God please send help to LaPlace, Louisiana. They need help."
"Anyone with friends inside of an attic, in #Laplace #Louisiana, please tell them to bring a hammer or something to break through in case they need to bust out the attic, to the roof. Don't want to be stuck inside the attic with no way out if water keeps rising up."
A few posts on Twitter indicated the Cajun Navy was on their way to help residents of LaPlace. The Cajun Navy is a group of Louisiana folks who ride boats into tricky situations to help rescue those stranded from natural disasters.
"#LaPlaceLouisiana #CajunNavyRelief Pray for my Cajun neighbors tonight who are stuck in their attics & the water is rising on them. Pray they all get rescued safely by the great Cajun Navy.
"SEVERE flooding in Laplace! People are stuck without power trying to stay above water!"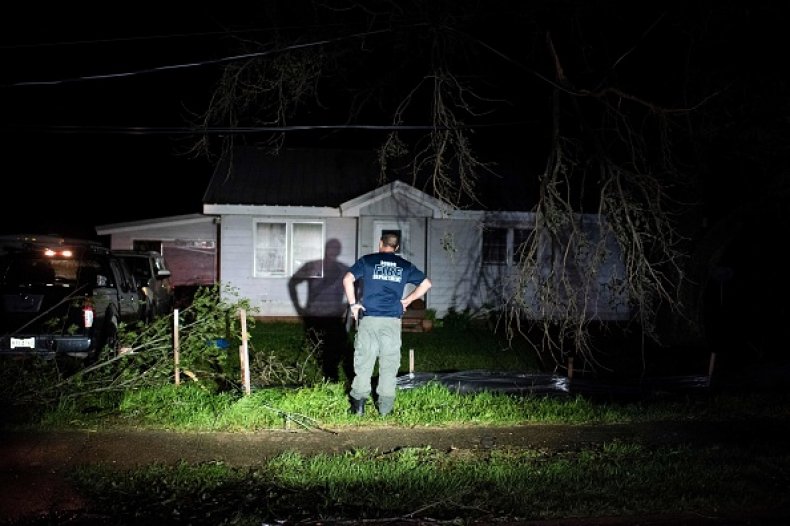 Then, there are the images and stories hard to look at, but important to the lives of those who live there—or who have friends and families who live there.
Stories like these:
"I'm trying to find out if my friend Roger Webb and his family are ok. They are from #LaPlace #Louisiana If anyone knows the Webb family have Roger get in touch with me."
"​​Anybody who can help who is near LaPlace, Louisiana. Look up "LaPlace" and there will be addresses and people who need immediate assistance. Dont put yourself in danger, but if you have a boat or anyway to contact orgs to help please do. There are so many pleas."
"I've never been to Laplace, Louisiana, but my heart goes out them tonight. All I see on my TL are requests for help. God, be with them."