Hurricane Ida Turmoil Seen in Louisiana Googling: 'Hotels That Allow Dogs' Up 2,700%
Hurricane Ida has caused destruction across some areas in the south which has prompted residents to search different aspects of how to weather the storm on Google.
One of the most popular searches among Louisiana residents on Google has been "which hotels will allow dogs"—a question that has been searched at a rate of 2,700 percent since Hurricane Ida began on August 29.
Other popular searches in Louisiana include "how long can you run a generator," "urgent care near me," "any stores open near me," and "if you can run a generator."
The top questions which have been searched regarding Hurricane Ida include:
"How long can a fridge go without power?"; "how long will food last in the freezer without power?"; "how long will food last in the fridge without power?"; "how long will New Orleans be without power?"; and "how many people are without power in Louisiana?"
On Monday, Hurricane Ida was downgraded to a tropical storm, but heavy winds, flooding and torrential downpours are still in the forecast for the next few days. Many cities in Louisiana, including New Orleans, have urged residents not to come back to the area until further notice.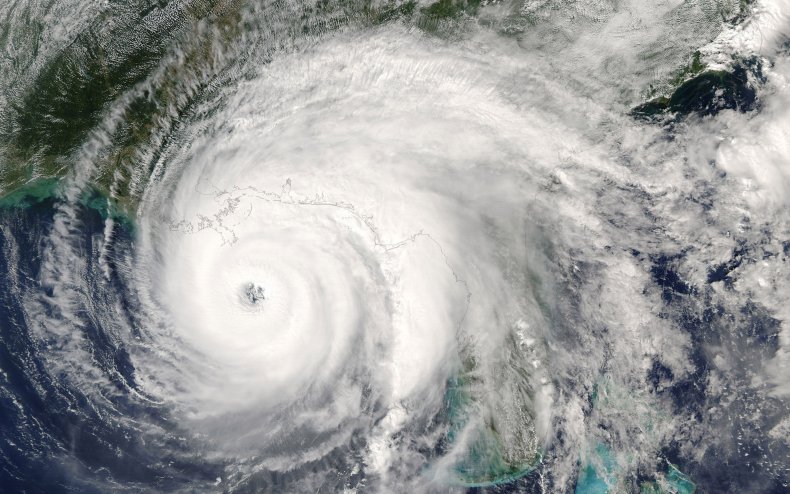 "There is widespread debris, power remains out, and emergency services are working to respond to those still in the city," NOLA Ready, the city of New Orleans emergency preparedness campaign, said on Instagram. "We will let you know when it is safe to come home."
FEMA and more than 5,000 National Guard members across several states are currently on the Gulf Coast to help with search and rescue efforts, along with the restoration of services and debris removal.
In an interview with the Associated Press Monday, Biden said that federal efforts are going toward "surveying the damage and ensuring access to electricity, water and cell phone service."
"We'll get you what you need if we can," Biden said. "The people of Louisiana and Mississippi are resilient. But it's in moments like these where we can certainly see the power of government to respond to the needs of the people, if government's prepared and if they respond."
Entrepreneur and engineer Meagan Gauthier, who's currently visiting family in Mississippi, spoke about the devastation of Hurricane Ida. She also has family in Louisiana who were caught in the eye of the storm.
"God was with us and we didn't lose power here in Mississippi," Gauthier told Newsweek. "But when the storm finally calmed down I couldn't get in touch with any of my family members that lived in Louisiana because they all lost power. Everyone went straight to voicemail."
"It was terrifying. But we eventually made contact."
Gauthier continued by saying that "people are displaced and they have nothing and nowhere to go." She also stated that "Hurricane Ida destroyed just about everything in its path."
On August 29, Hurricane Ida landed in the U.S. as a Category 4 hurricane. Louisiana and Mississippi have been the hardest-hit states, with millions being left without power and one person dying as a result of the storm.