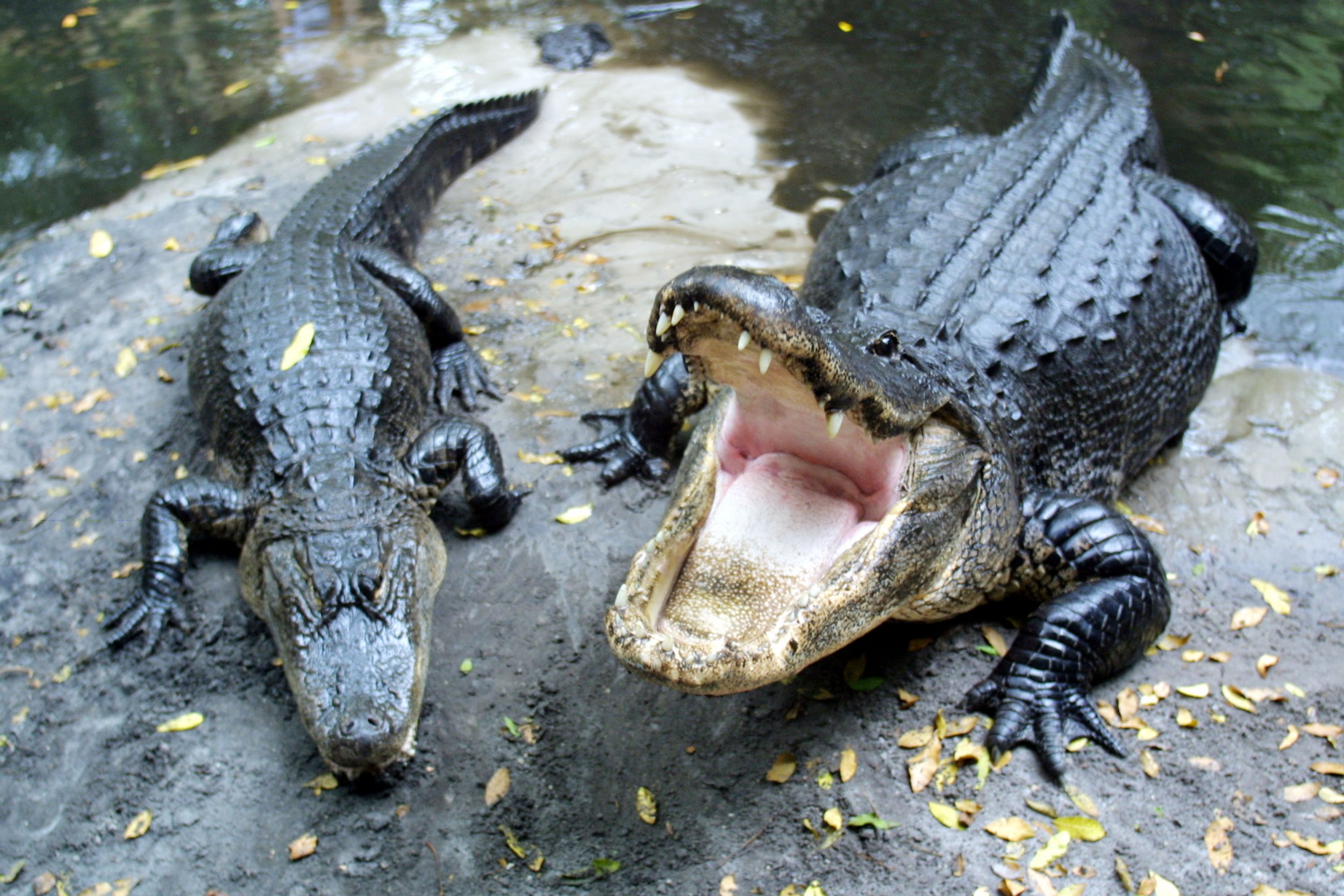 Floridians venturing outside to check their homes for damage after Hurricane Irma should look out for more than just debris: They also should beware of alligators.
The Florida Department of Health tweeted Monday morning that residents needed to "be alert to wildlife" because "snakes, alligators, etc. may have been displaced as a result of strong winds or rain."
An estimated 1.3 million gators live in the Sunshine State, parts of which saw 130 mph winds and up to 20 inches of rain over the weekend. Irma had weakened to a tropical storm by Monday, but the risk of flooding—and migrating alligators—remained. That's because alligators often deal with extreme weather by hiding out in safe spaces like driveways and porches, as the Texas Gator Squad explained last month, ahead of Hurricane Harvey.
A few people in Florida spotted reptiles on the loose in Irma's wake. In Melbourne, Florida, a fire department employee took a video of an alligator walking near a bus stop, Florida Today reported. The Miami Herald, meanwhile, shared a video from a local reader showing an alligator sitting poolside during the storm.
The critters likely didn't come from Gatorland, an Orlando-based theme park that calls itself "the alligator capital of the world." Gatorland employees bragged to publications like HuffPost last week that they were more than prepared for Irma, having set up 8-foot-tall fences to keep their 2,000 alligators within the park's boundaries.
"We've been fighting big hurricanes and nasty storms since 1949 here at Gatorland. It ain't our first rodeo," Gatorland CEO Mark McHugh said in a Facebook video. "If you see an alligator floating down the street right by your house, it ain't ours. Don't call us. Call the Florida Fish and Wildlife department."
If you see a gator, leave it alone until the weather improves. You can report it to 866-392-4286.
You don't need to panic: Despite a rash of recent run-ins with the reptiles, alligator attacks are relatively rare. Between 1948 and 2016, alligators in the Sunshine State bit roughly 390 people, according to data from the Florida Fish and Wildlife Conservation Commission, and only 24 of those people died.