What Makes Irma a Category 5 Hurricane? Potential Impact of the Monster Storm Barreling Toward Florida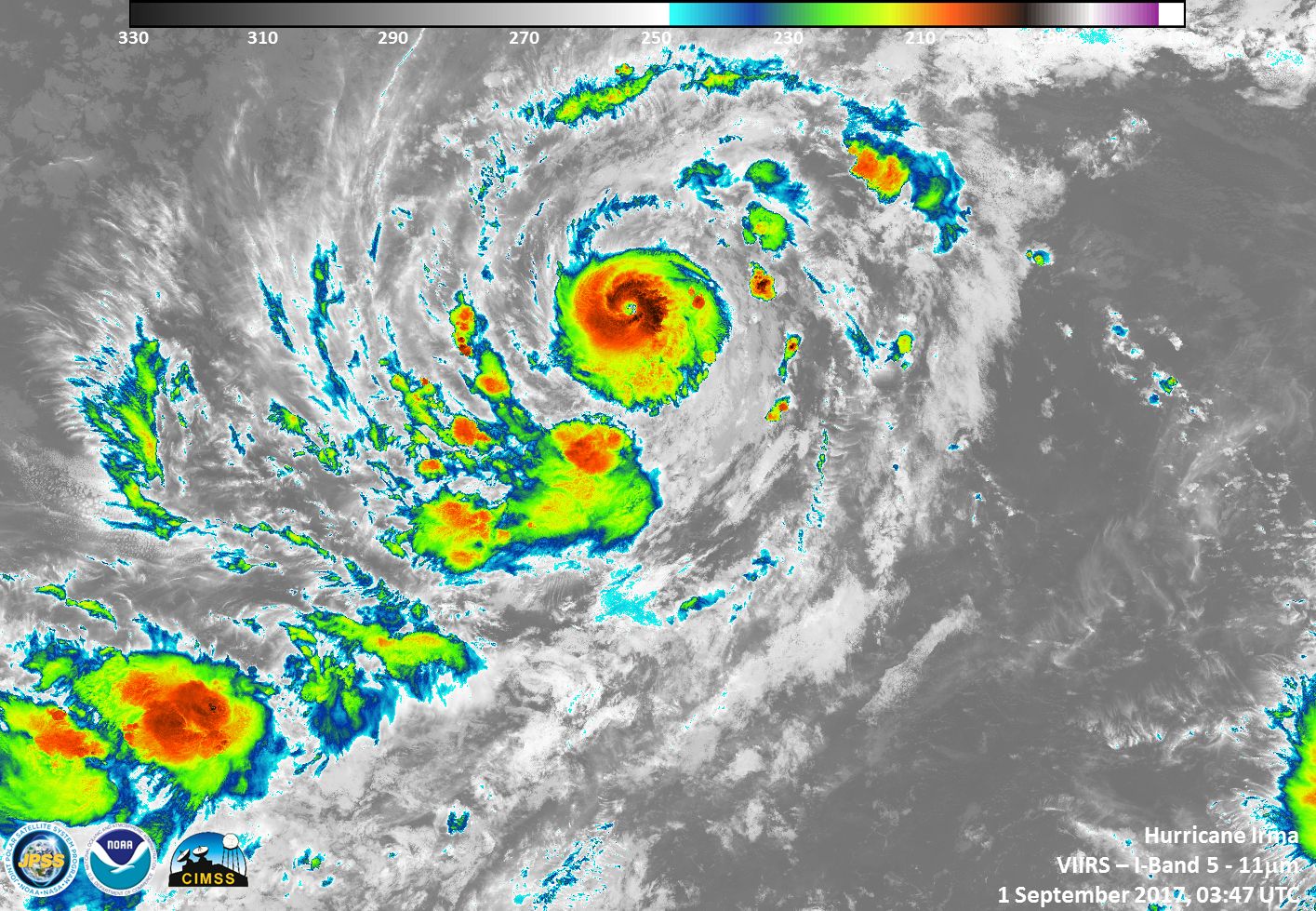 At 8 a.m. Tuesday, the National Hurricane Center declared that Hurricane Irma had become a Category 5 storm. That's the strongest storm classification the National Weather Service designates.
But what does "Category 5" even mean? Hurricanes are classified based on their peak wind speeds using a system called the Saffir-Simpson scale. (This is why Hurricane Harvey's devastation wasn't reflected in its Category 4 designation at landfall—the scale doesn't factor in a storm's potential rainfall.)
In order to be classified as a hurricane at all, a storm has to maintain wind speeds of at least 74 miles per hour. That's strong enough to damage homes and break tree branches.
For comparison, the National Hurricane Center as of 11 a.m. Tuesday is estimating Hurricane Irma is currently maintaining wind speeds of about 178 miles per hour, more than double the minimum speed for a hurricane—and in fact the strongest hurricane the center has ever watched in the Atlantic Ocean proper, rather than the Caribbean or the Gulf of Mexico.
Those winds are well above the minimum for a Category 5 storm, which is 157 miles per hour. At those speeds, winds cause what the weather service classifies as "catastrophic damage," including destroying houses outright and causing power outages that can last more than a month.
Irma is the first Category 5 storm of the year in the Atlantic, although Hurricane Matthew in 2016 reached the same designation. Before Matthew, the U.S. had gone more than a decade without a Category 5 hurricane—since 2005, when Hurricanes Emily, Katrina, Rita and Wilma all spent time as Category 5 storms.
Although wind speeds aren't everything when it comes to a hurricane's impact, a storm's category does give a good sense of what to expect. Meteorologists generally estimate that each category increase leads to about four times as much storm damage.
Category 1 storms can sustain winds of between 74 and 95 miles per hour and Category 2 between 96 and 110 miles per hour—these are considered very real storms that can damage homes and trees and cause widespread power outages. Hurricanes of Categories 3, 4, and 5 are classified as major storms, with winds between 111 and 129 miles per hour for Category 3, between 130 and 156 miles per hour for Category 4, and above 157 miles per hour for Category 5. Some meteorologists have proposed a "Category 6" classification for particularly strong storms like Irma, but that's not recognized by the National Hurricane Center.
It's easy to take these wind speeds for granted as just a bunch of numbers. But it's truly valuable information that informs the National Hurricane Center's forecasts and directions to the public. And in order to take these measurements, specially trained pilots fly directly into the heart of the storm.