Hurricane Irma's Path Could Delay Trump's Border Wall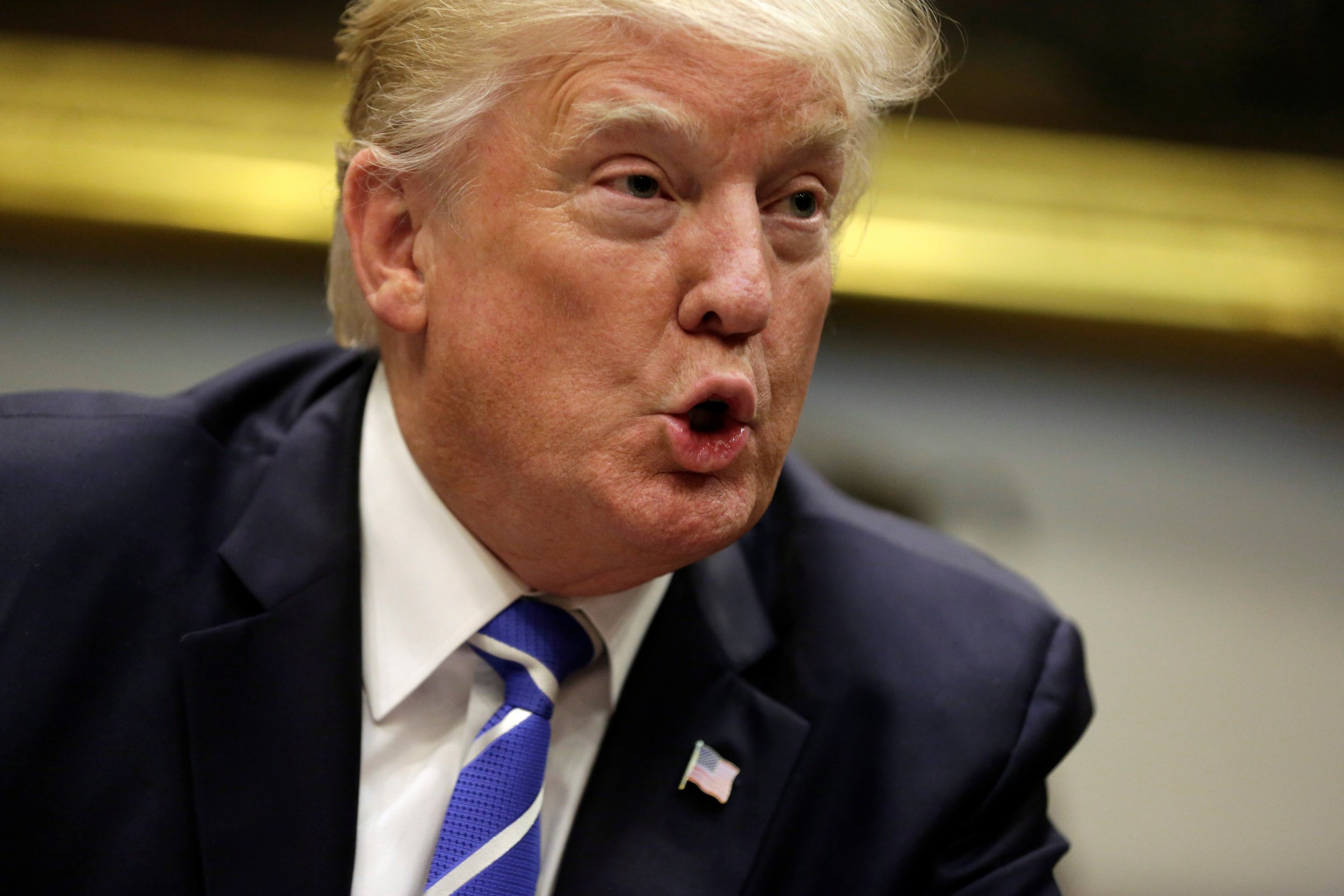 Can President Trump get the funding for the border wall that was at the heart of his presidential campaign, or will Congress thwart him as it wrestles with quickly passing relief for Hurricanes Harvey and Irma, coping with undocumented immigrants affected by Deferred Action for Childhood Arrivals program (DACA) and preventing a shutdown of the federal government later this month?
The GOP controls Congress, but so far the Republican president has not been able to persuade lawmakers to fund his promise to build a wall to protect the 1,954-mile U.S.-Mexican border. Democrats are united in their opposition to the Trump wall, and many Republicans, especially from border states in the Southwest that are heavily dependent on trade, are also wary.
Last month, the president ratcheted up pressure by threatening to allow a shutdown of the federal government if Congress didn't cough up money for the wall. "If we have to close down the government, we're building that wall," the president told supporters in Phoenix during a rally in August, surprising many in Congress. The government will shutter if Congress and the president can't agree on a funding measure to keep it operating by the end of the month.
Trump made his comments before the full brunt of Hurricane Harvey was felt on the Gulf Coast and before Hurricane Irma, now a Category 5 storm, started making its way toward Florida and the Caribbean. Would the president really shut down the government while it's trying to help out millions of Americans ravaged by floods. The last government shutdown was in 2013, over funding for the Affordable Care Act, and it slowed the economy, sent millions of federal workers home, pummeled government contractors and others dependent on the feds for their livelihoods and hurt the GOP, which got blamed for the whole mess.
That's why congressional Republicans, led by Senate Majority Leader Mitch McConnell and House Speaker Paul Ryan, are determined to avoid a shutdown this year—especially in the wake of a health-care debacle that left the party divided and reeling going into the 2018 election cycle. The hope on Capitol Hill is that Trump will delay his wall demand, using the hurricanes as justification. So far, the White House hasn't said as much, but with just 12 working days scheduled in September, Congress would be hard-pressed to make a deal on border wall funding even if it had the votes. Congress not only must rush to pass a measure to fund the federal government by the end of the month but it also has to raise the so-called debt ceiling, so the government can continue to borrow money, and it has to renew such can't-fail measures as a popular children's health insurance program and funding for the Federal Aviation Administration, which oversees the nation's air traffic. And that's before Congress gets going on the Herculean task of overhauling the tax code or taking another crack at health care.
Trump's decision on Tuesday to end Barack Obama's executive actions to protect undocumented immigrants who came to the U.S. as minors also may help avoid a border wall crisis, at least for now. DACA, the 2012 program, offered a degree of legal protection for some 800,000 undocumented immigrants.
Ryan and McConnell would like to avoid a border wall and DACA fight until later this year or early 2018, in order to get a budget passed and keep the government running as well as avoid a debt-ceiling crisis that could send financial markets reeling. Obama's DACA measure allowed the immigrants to stay in the U.S. if they met certain requirements such as attending school, serving in the military and avoiding any criminal activity. Trump essentially punted on Tuesday, giving Congress six months to come up with some kind of replacement for Obama's executive order.
Politico and other news outlets are reporting that Republicans may seek a grand bargain on immigration under which those protected by DACA get some kind of relief in exchange for funding for Trump's border wall. But that is no easy sell. Democrats are under huge pressure not to fund a border wall even if it accords DACA recipients protection. Already, activists in the party and even elder statesmen like Ron Klain, former chief of staff to –Vice Presidents Al Gore and Joe Biden, are warning against using those recipients as bargaining chips.
And on the anti-immigration right, firebrands such as Ann Coulter are insisting that the president keep his promise to build the wall first and only then consider various amnesty schemes.
The smartest bet at this point: Congress funds the government for a month or two with a measure that doesn't include the border wall and delays the big fight until 2018, when it wrestles with DACA at the same time. Meanwhile, the hurricanes of late summer, Irma and Harvey, give everyone a chance to focus on just getting a temporary funding measure to keep the government running.