Hurricane Irma: Cuban Tourism Could Take Months to Recover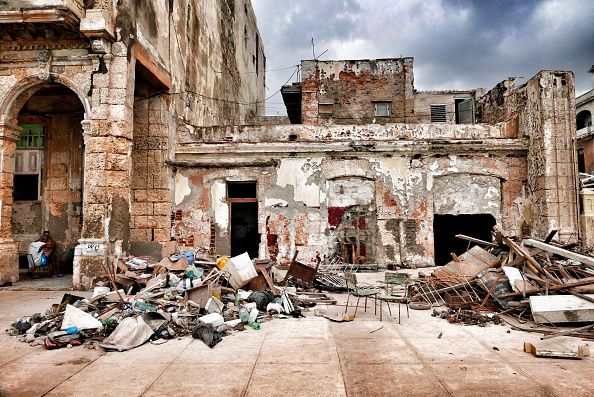 The damage from Hurricane Irma adds to Cuba's economic woes. The cost of rebuilding and the revenue losses expected to be suffered by the tourism and agriculture industries as a result of the storm suggest that the island may not be able to keep up with payments to overseas creditors and suppliers, Reuters reported.
The island saw a 23 percent increase in visits by foreigners during the first half of 2017, but the outlook could be bleak for the industry in the next six months, Reuters added. Hurricane Irma pummeled tourism resorts throughout the north-central keys, causing damage to Cuba's four- and five-star hotels and other infrastructure, The Financial Times reported.
The U.S. State Department issued a warning Wednesday to American travelers hoping to visit Cuba: "Large parts of the country, including many areas of the capital Havana, are without power and running water. Transportation is difficult and many roads remain impassable due to downed trees and power lines."
In the days following Hurricane Irma's landfall in Cuba, the death toll has risen to 10, while infrastructure damage assessment is still under way from the eastern part of the country to Havana. As Cubans are picking up the pieces, many are reportedly wondering whether the government is actively undertaking any recovery efforts.
State television has shown tragic post-Irma images. More than 100 families lost their poorly constructed houses and 1,000 residents have been evacuated from the province of Villa Clara, The Miami Herald reported. Nevertheless, television reports did not inform whether the government is taking measures to bring in food, rebuild or provide shelter to the victims, the Herald reported.
The Cuban Civil Defense system enforced a last-minute alarm phase to move the population from Hurricane Irma's path, The Miami Herald said. Waves as high as 30 feet crashed against Havana's Malecón—the city's landmark seawall—and water went several blocks inland, damaging 4,288 houses, according to official numbers.
According to website Cibercuba, dozens of people took to the streets of Havana Wednesday to protest against electricity blackouts and water scarcity even before Hurricane Irma began walloping the island. Reports indicated that locals complained that Cuban state telecommunications company ETECSA was charging for services to receive storm updates.
In the heyday of Venezuela's so-called 21st century socialism, Cuba's economy was able to stay afloat thanks to economic aid from the South American nation. This year, Venezuela has drastically reduced that help, and Cuba has faced declining exports and stalled market reforms.