Shark Attacks, Category 6 and NYC Underwater: Hurricane Irma Has Provoked a Storm of Fake News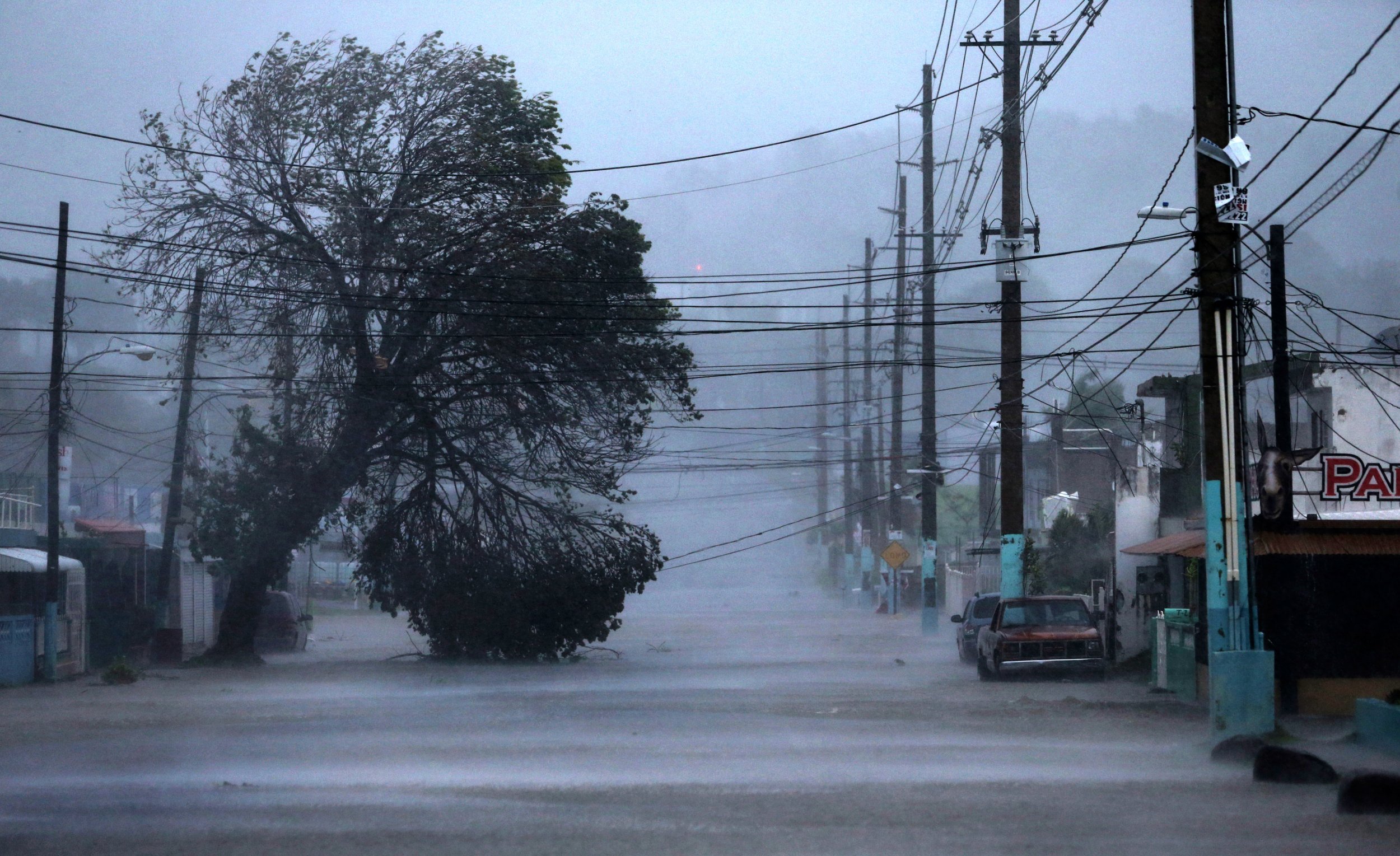 Hurricane Irma has dominated the news cycle over the past week, as the destructive storm ravages the Caribbean and heads toward Florida, where it is expected to hit this weekend.
And as with many subjects that have drawn the attention of the media— the 2016 U.S. presidential election, for example—Irma has been subjected to a torrent of fake news and misinformation.
Old footage, conspiracy theories and misleading forecasts have all been shared regarding Irma, which has killed at least 13 people in the Caribbean. The situation has been so bad that the National Weather Service has urged people to refer to the National Hurricane Center (NHC) for accurate information, and also to "be careful of fake forecasts."
Some of these false forecasts have predicted Armageddon-style damage to U.S. states and cities that are not even in the storm's path. One that went viral had Irma plowing into Houston, the city worst affected by Hurricane Harvey. Irma is probably going to make landfall in the United States in the Florida Keys, which lies around 1,000 miles away from Houston.
Another false forecast, posted on NewsPunch.com, had Irma destroying New York City by September 10, citing a forecast issued by the NHC on September 1. But NHC forecasts only cover the next five days, and the path of the storm after it hits Florida is not yet clear. The claim was rated "Pants on Fire" by fact-checking website Politifact.
Read more: Guantanamo Bay inmates "will not be evacuated" ahead of Hurricane Irma
People have been using social media to share videos of what they claim to be the impact of the hurricane in various places. Many of those videos have been debunked as footage from past storms—or of different events altogether.
A particularly popular example was a video shared by a Facebook user named Hendry Moya Duran. The video purports to show Hurricane Irma, but BuzzFeed indicated that the footage likely came from a tornado that hit Uruguay in 2016. Nevertheless, Duran's video has been viewed 31 million times and shared more than 800,000 times.
Facebook Live has also been misappropriated to share misleading footage claiming to be of Hurricane Irma. One video that was viewed more than 6 million times came from Cyclone Vardah, which hit India in December 2016; the video purported to show people trapped in a bus by Hurricane Irma but actually showed a bus that overturned in Chennai, India, during Cyclone Vardah.
The destruction created by Hurricane Irma, coming so soon after Hurricane Harvey (and prior to Hurricanes Jose and Katia), has led many, including French President Emmanuel Macron, to renew calls for action against climate change.
The association has irked many in the community of right-wing political commentators in the United States. Radio personality Rush Limbaugh has characterized Irma as a liberal hoax that is being exaggerated in order to convince the public of the impact of climate change.
Alex Jones, the founder of Infowars, also has taken to sharing misinformation about Irma. Jones has referred to Irma as a "Category 6 Mega Storm [sic.]." Unfortunately for Jones, there is no such thing as a Category 6 storm; the Saffir-Simpson Hurricane Wind Scale, used by the NHC, ranges from Category 1 to Category 5. Irma has just been downgraded to Category 4, but the NHC warns that the storm remains "extremely dangerous."
And what good fake news story would be complete without the threat of shark attacks? The phenomenon also "occurred" during Harvey, when doctored images of sharks swimming in Houston's streets were circulated online.
Sharks are unlikely to go hunting in shallow waters during a hurricane; the animals are sensitive to drops in barometric pressure that occur when a storm hits, and are likely to swim to deep water for safety.