Hurricane Irma: Florida Sheriff Says He'll Arrest People Fleeing Storm If They Have Open Warrants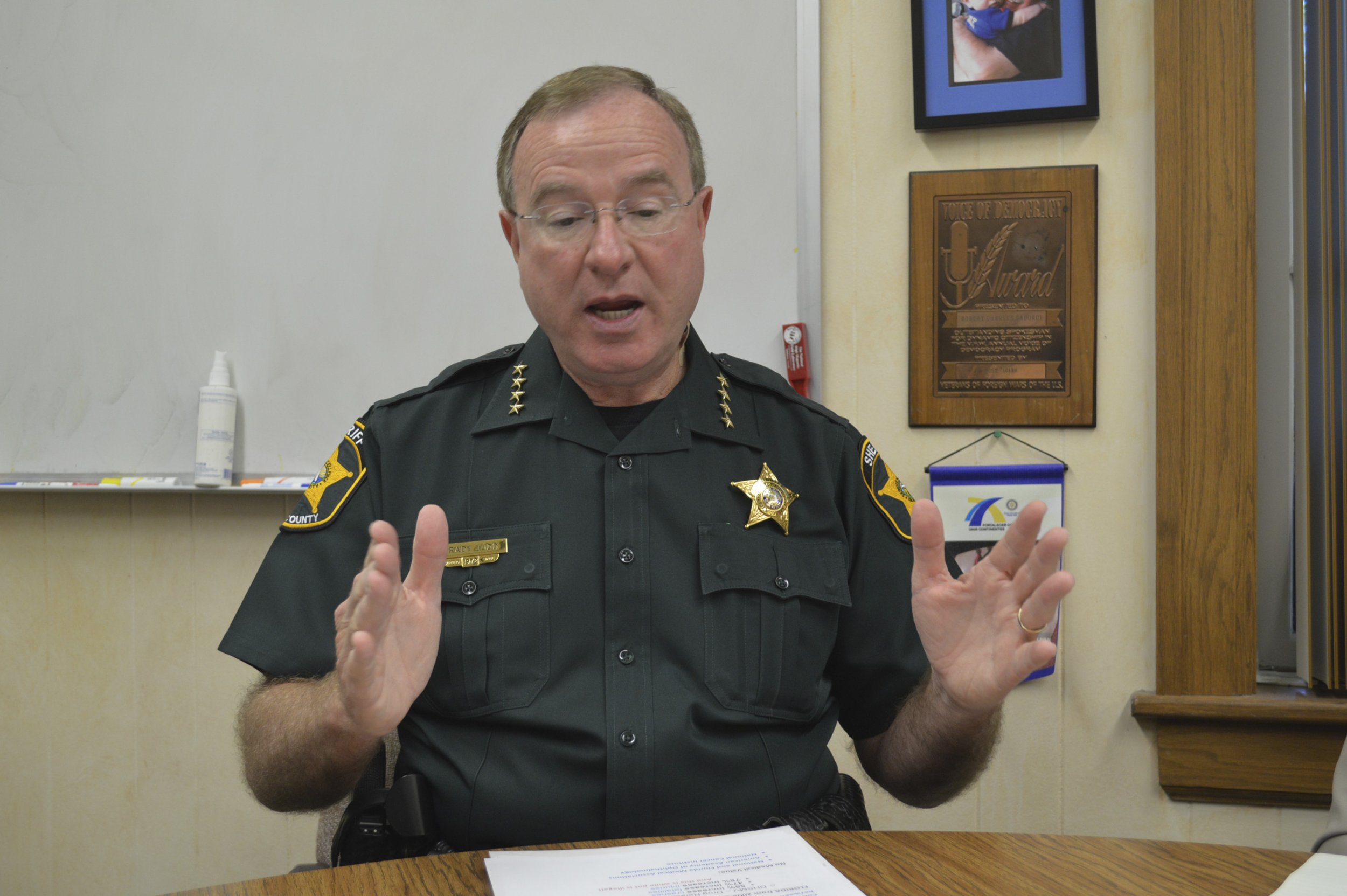 A Florida sheriff said Wednesday he'll arrest people with open warrants who seek shelter from Hurricane Irma, stoking outrage online.
"If you go to a shelter for #Irma, be advised: sworn [law enforcement officers] will be at every shelter, checking IDs. Sex offenders/predators will not be allowed," the Polk County Sheriff's Office tweeted Wednesday morning as the hurricane hit the Virgin Islands. "If you go to a shelter for #Irma and you have a warrant, we'll gladly escort you to the safe and secure shelter called the Polk County Jail."
Sheriff Grady Judd was elected top lawman in landlocked Polk County in Central Florida in 2004.
Judd's tweets were a far different approach than that taken by Texas and federal authorities who responded to Hurricane Harvey. "As we have stated numerous times, [Customs and Border Protection] is supporting hurricane response efforts, no immigration enforcement ops," the U.S. Border Patrol tweeted on Sunday in response to an NPR reporter who posted a photo of a Border Patrol vehicle outside a shelter and said that was why immigrants didn't want to come.
"Please stop spreading false information; federal resources are here assisting in the response effort and NOT immigration enforcement," the Houston Police Department tweeted the same day.
Twitter users quickly criticized the Florida sheriff's plan to check identification at shelters and arrest people with outstanding warrants. "This is going to kill people, and if that's not enough for you, it will kill officers trying to rescue them. Rethink your words carefully," one person tweeted. "Let's think this one through: Fewer people will head to shelter -> more people will require rescue -> more first responders in danger," wrote another.
Wednesday wasn't the first time the sheriff has been criticized for his law enforcement practices. The Southern Poverty Law Center sued Judd's office in federal court in 2012 for "regularly subjecting children held at the county's adult jail to abuse, neglect and violence—including the placement of children in a cage for punishment," according to the nonprofit. While one federal judge overseeing the case criticized Judd in 2013 for using pepper spray against juveniles, another federal judge ruled in favor of Judd in 2015 and threw out the suit, the Orlando Sentinel reported.
Even after more than 2,000 Twitter users commented on the Polk County sheriff's tweet—almost all were critical—the account doubled down. "If you have a warrant, turn yourself in to the jail—it's a secure shelter," his office posted on Twitter. "We cannot and we will not have innocent children in a shelter with sexual offenders & predators. Period."