Hurricane Irma Gerd: How a 5-Year-Old Meme Prompted a Very 2017 Response to Storm in Florida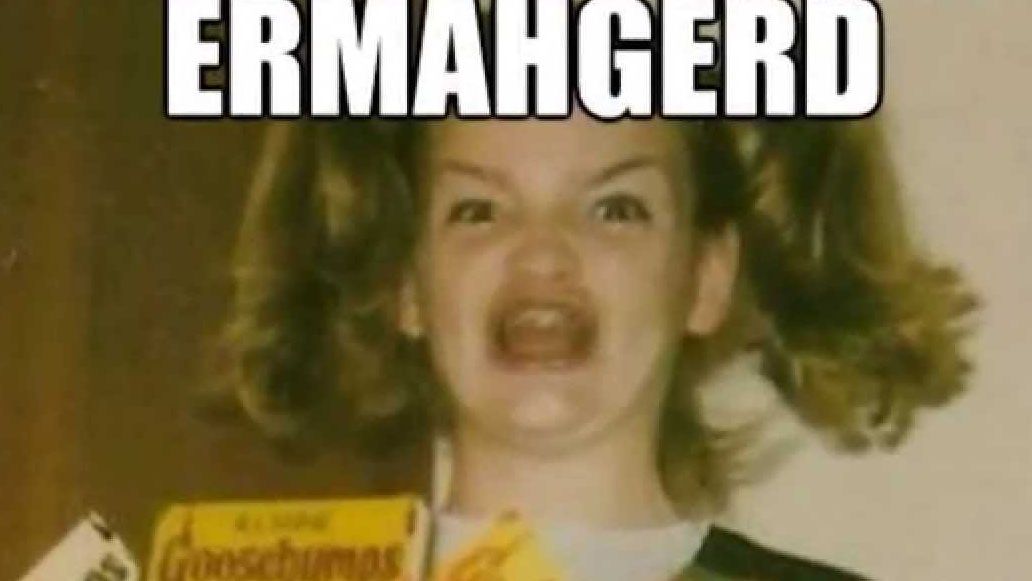 In 2017, even a hurricane can inspire an internet meme.
As Hurricane Irma plowed through Florida over the weekend, some residents had a good-natured response to the storm, and in the process gave new life to an old viral hit.
Irma's lexical proximity to the popular "Ermahgerd" meme, created in 2012, prompted some internet-savvy Floridians to recoin the phrase: "Irma gerd."
One tweet of a boarded-up home spray-painted with the phrase has amassed more than 60,000 retweets and 200,000-plus likes.
Another person spotted the same phrase scribbled on a home in Port St. Lucie, the southern Florida coastal city.
In Tampa, the viral star known as Ermahgerd Girl was plastered on a restaurant's signage, reviving her image five years after she became an unintentional internet celebrity.
It's all proof that no matter the occasion, the internet always has a playful response at hand.
Who is Ermahgerd Girl?
Ermahgerd Girl is Maggie Goldenberger, now 29. She was in sixth grade when the photo of her in pigtails, holding up a few Goosebumps books, was taken. She was 23 by the time it was posted on Reddit, in March 2012, and "Ermahgerd" was born.
No, Goldenberger didn't really dress or look like that. Earlier this year she told the New Statesman she was goofing around and took the photo of her exuberant reaction to the Goosebumps books.
Though she doesn't quite understand why she's a meme, Goldenberger said, "I'd always dress up and take photos with my friends. I don't feel that offended by it [becoming a meme] or feel that embarrassed by it, because I was just messing around."
She admitted: "It was kind of weird that people were just making fun of a child without trying to figure out who the child was. I just don't understand why people feel like it's OK just because it's online and it's a stranger."