Hurricane Irma: Guantanamo Bay Will Not Evacuate Terror Suspects As Storm Heads for Cuba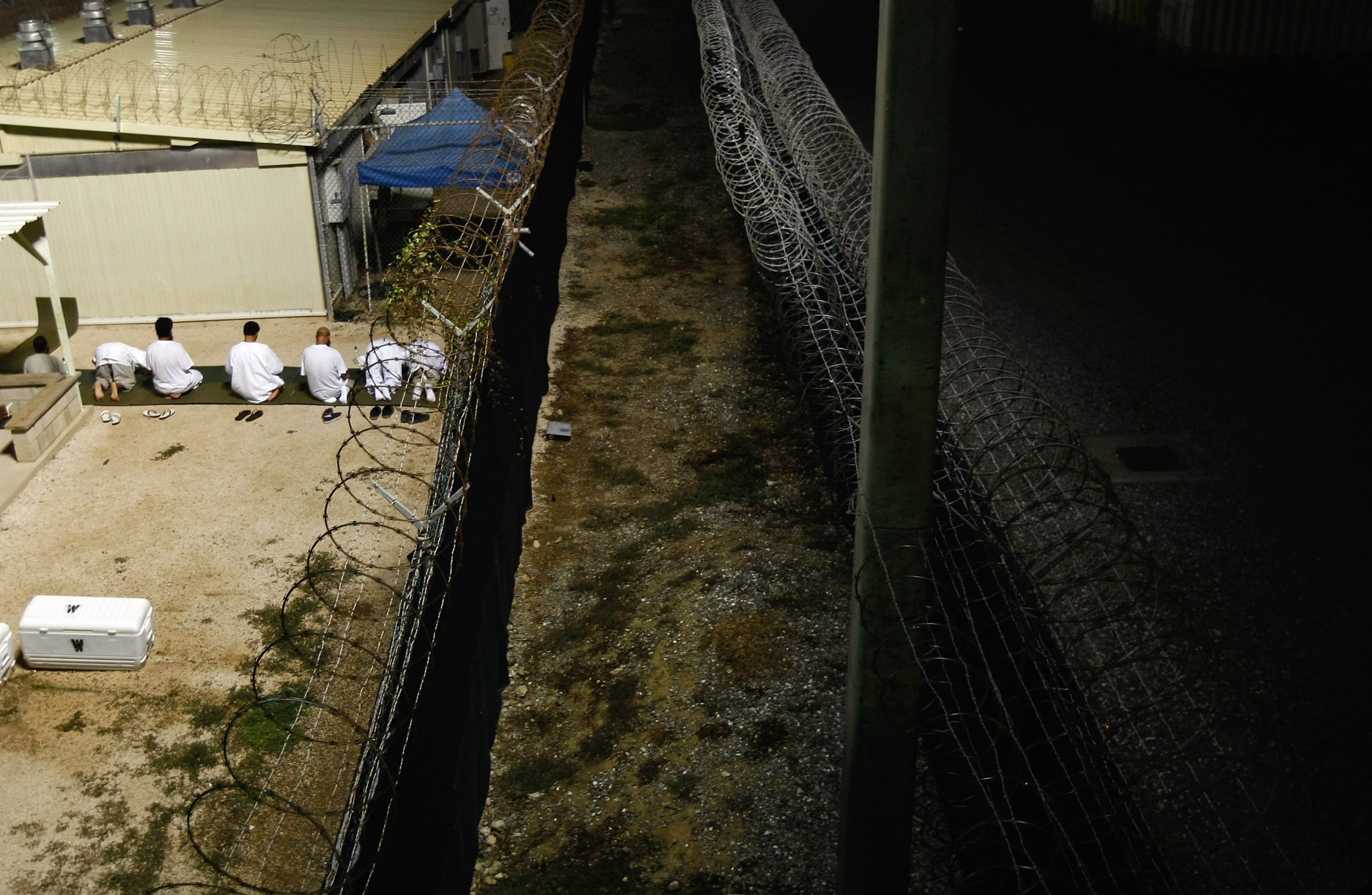 Updated | Inmates at the U.S. maximum security jail and naval base at Guantanamo Bay are not being evacuated as Hurricane Irma barrels towards the Caribbean island of Cuba, defense officials have told Newsweek.
They say that the terrorist suspects—which incude the alleged mastermind of the 9/11 attacks, Khalid Sheikh Mohammed—will ride out the Category 5 storm in their cells along with 5,000 residents of the controversial prison and military base.
"We have no indications that any detainees at Guantanamo Bay will need to be evacuated from the installation due to Hurricane Irma," Major Ben Sakrisson, a Pentagon spokesman, says via email.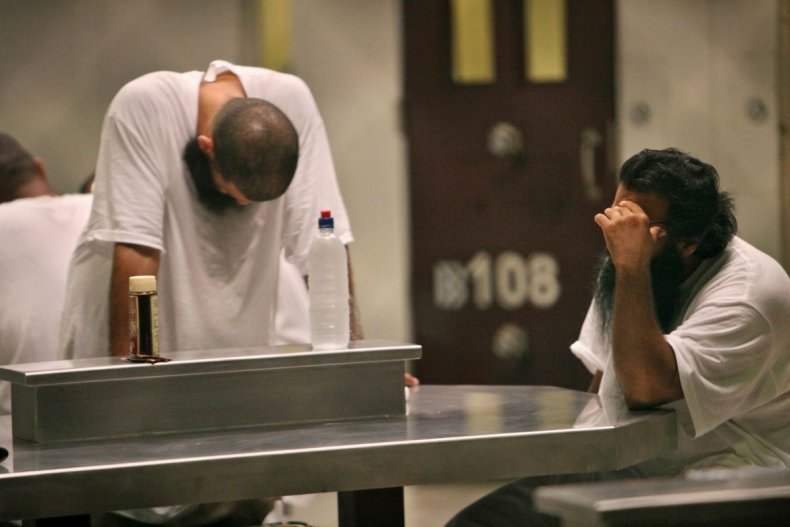 Officials have also opted not to evacuate the residents of the base, preferring instead to have them stay put and ride out the storm. "They will shelter in place as the storm passes just north of them," said Bill Dougherty, spokesman for the Pentagon's Navy Region Southeast, according to the Miami Herald.
Irma is expected to bring strong winds and heavy rainfall to much of eastern Cuba by Friday. The Communist state has begun preparing evacuation centers and stockpiling food to mitigate the impact of the storm, which has been blamed for 10 deaths so far after causing major damage on Caribbean islands including Barbuda, St. Martin and Anguilla.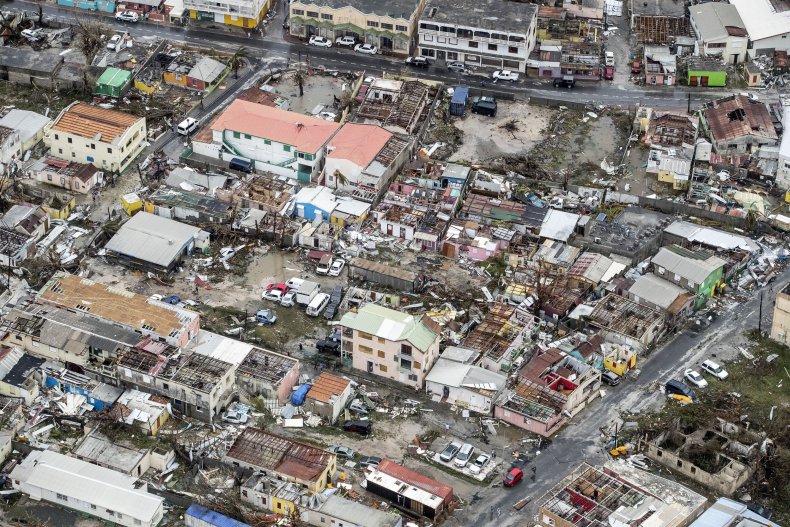 Read more: Cuba is in the path of Hurricane Irma. Is it prepared?
The commander of the naval base, Navy Captain Dave Culpepper, said in a Radio Gitmo broadcast that residents would experience high winds on Friday night through Saturday, but that current forecasts meant that evacuation shelters should not be required.
The naval station issued advice for the hurricane on its Facebook page on Thursday. Residents were told to move items away from windows, backup computer files and unplug unnecessary electrical equipment, as well as to prepare disaster kits. A flight departing from the station on Friday has been moved forward to Thursday, according to the statement.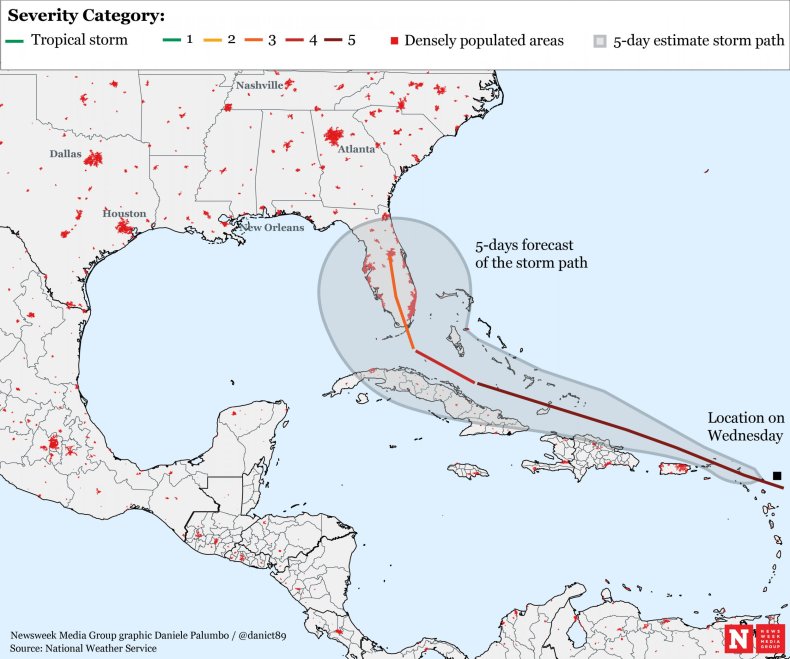 Since 2002, Guantanamo Bay has been used to detain some of the United States's most important terrorism suspects. The military prison currently hosts 41 detainees, five of whom have been cleared for transfer by the Obama administration but many of whom are so-called forever prisoners. Prominent detainees including Khalid Sheikh Mohammed, thought to be the mastermind of the 9/11 attacks. Along with four other alleged Al-Qaeda members, Sheikh Mohammed has been charged with multiple crimes including attacking civilians, hijacking an aircraft and terrorism by a U.S. military commission, which is seeking the death penalty against the five.
One of the detainees, Ahmed Muhammed Haza al-Darbi—a Saudi national who pled guilty to terror charges in 2014—was due to face a sentencing hearing on September 7-9 as part of a plea deal agreed under the Obama administration that would allow him to serve out his sentence in Saudi Arabia. The Pentagon has postponed Darbi's hearing to an uncertain date in the future due to the projected impact of Irma, the Miami Herald reported.
Fifteen detainees are held at Camp 7, a secretive facility holding some of the highest-value suspects, including the alleged 9/11 plotters. During Hurricane Matthew in 2016—which caused over $2.5 billion of damage in Cuba—Camp 7 detainees were relocated to a more secure facility, according to their lawyers.
Some of the facilities at Guantanamo Bay are reported to be in a poor condition. General John Kelly, the former commander of the U.S. Southern Command and now White House Chief of Staff, told Congress in 2014 that "numerous facilities are showing signs of deterioration and require frequent repair." Kelly specifically cited the High Value Detention Facility, which he said was "increasingly unsustainable due to drainage and foundation issues."
Guantanamo Bay has long been a source of controversy. The base was built in 1898 on land leased from Cuba, but since the Communist revolution in Cuba in 1959, the government in Havana has complained that the presence of a U.S. military base on its soil is a violation of international law.
Rights groups have also alleged that detainees have been tortured for information. Former President Barack Obama failed to deliver on a promise to close Guantanamo Bay before leaving office. President Donald Trump vowed to "load it [the military prison] up with some bad dudes" during the 2016 presidential campaign, but the future of the facility remains unclear.
This story originally stated that Hurricane Irma is a Category 4 storm. It is a Category 5 storm at present.
This story originally stated that Khalid Sheikh Mohammed had not been charged with any crime. A U.S. military commission charged Sheikh Mohammed with multiple crimes in 2008, including attacking civilians, hijacking an aircraft, and terrorism.