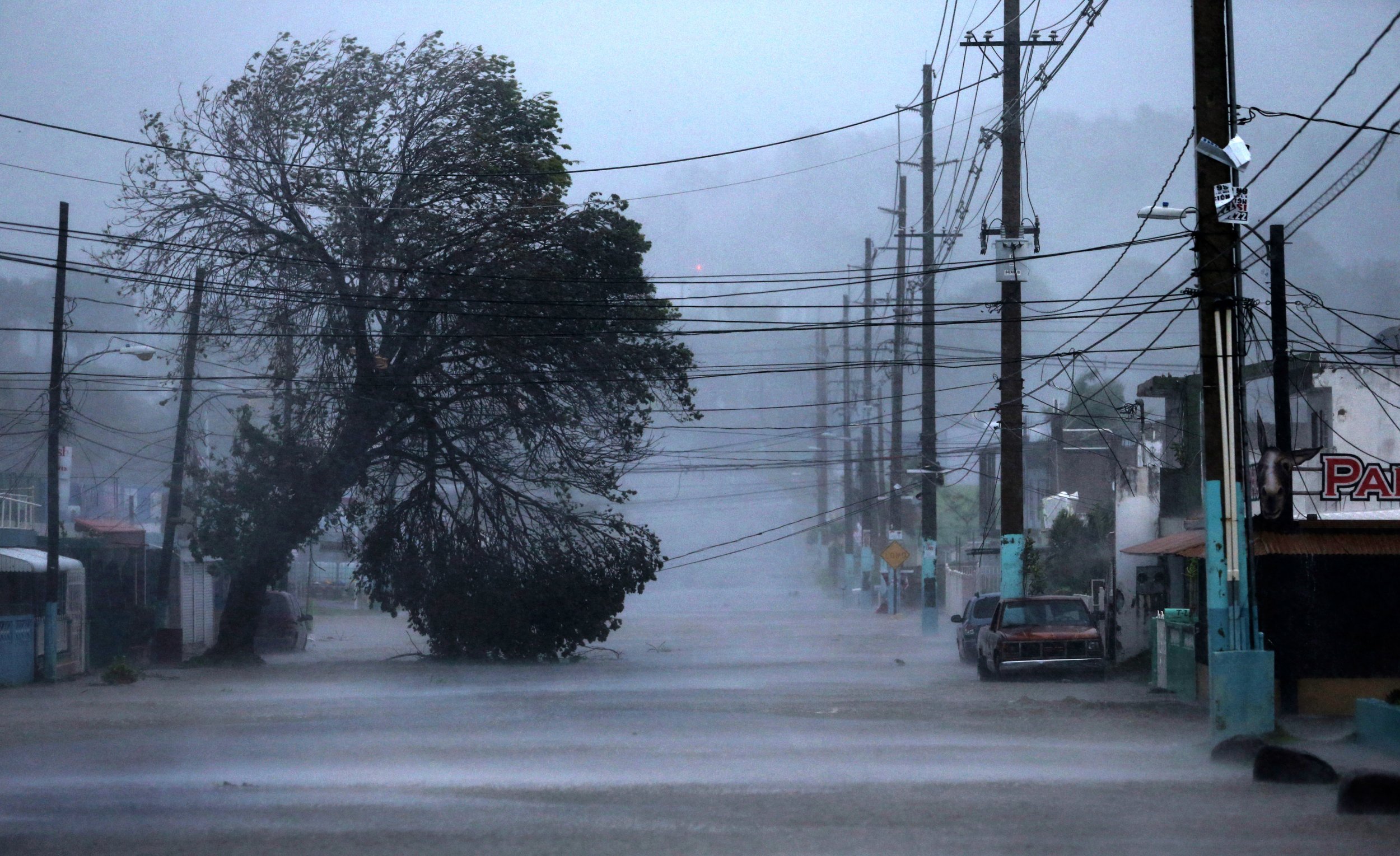 As Hurricane Irma barrels toward Cuba and makes its way to Florida, the region is in panic. But there is one group that is rejoicing: jihadis, specifically supporters of the Islamic State militant group (ISIS) and Al-Qaeda.
Fanboys of the radical Islamist groups are sharing messages celebrating the catastrophic trail left by the natural disaster, which has killed at least 18 people, all on Caribbean islands.
In screenshots shared with Newsweek by monitoring site Jihadoscope from the encrypted messaging app Telegram, an array of jihadis are hailing the devastation caused by Hurricane Harvey and the looming landfall of Hurricane Irma in Florida, using as justification their religiosity and the U.S.'s overseas conflicts.
One user posted a montage of images from Florida and Texas alongside sarcastic messages: "Pray for Florida" and "Pray for Texas."
One jihadi, writing in Arabic, said, "A historic hurricane will hit Florida, especially the city of Miami" soon, one that would leave an "international tragedy" on American soil. He quotes Allah saying that a "roaring wind in the days of the snakes" had been sent and makes use of hurricane emojis.
Another user, whose name is given as Abu Jandal, said that the natural disasters were a form of payback for the U.S.'s foreign policy.
"Due to the threat of [a] storm millions of people from Florida are displaced from their homes. O Crusaders! This is the reward of your crimes against Muslims. Do not forget it," he wrote.
He proceeds to call the disasters "revenge" for the "people of Mosul and Al Raqqa," in reference to the Iraqi and Syrian cities, respectively, besieged by U.S.-backed ground forces.
Jihadis hold ultraconservative Islamic beliefs and regularly celebrate atrocities in the West because of their hatred of non-Muslims, capitalism and Western military action in the Middle East.
And it's not just ISIS supporters celebrating the natural disasters. Those who support Al-Qaeda, its jihadi rival, are too.
In one post, a pro-Al-Qaeda cleric, Saudi national Dr. Abdullah al-Mohaisany, wrote that such disasters are "normal" because "they [the Americans] oppressed within the lands, they increased their corruption and indeed, your Lord is in observation."
Earlier in the week, supporters of ISIS called on American jihadis to target relief centers for those displaced by Hurricane Harvey, which killed at least 70 people.
"To all the LM's [lone mujahids] in the U.S.," the message posted on Monday began, using the term for "warrior" in Arabic, "pop down to Houston and drop in at any of the relief centers housing displaced people from the Houston floods, make sure to bring lots of supplies/gadgets/toys to see if you can help put any kuffs out of their misery," the message said.