Hurricane Irma, Most Powerful Storm to Hit Atlantic Ocean Proper, Measures Like an Earthquake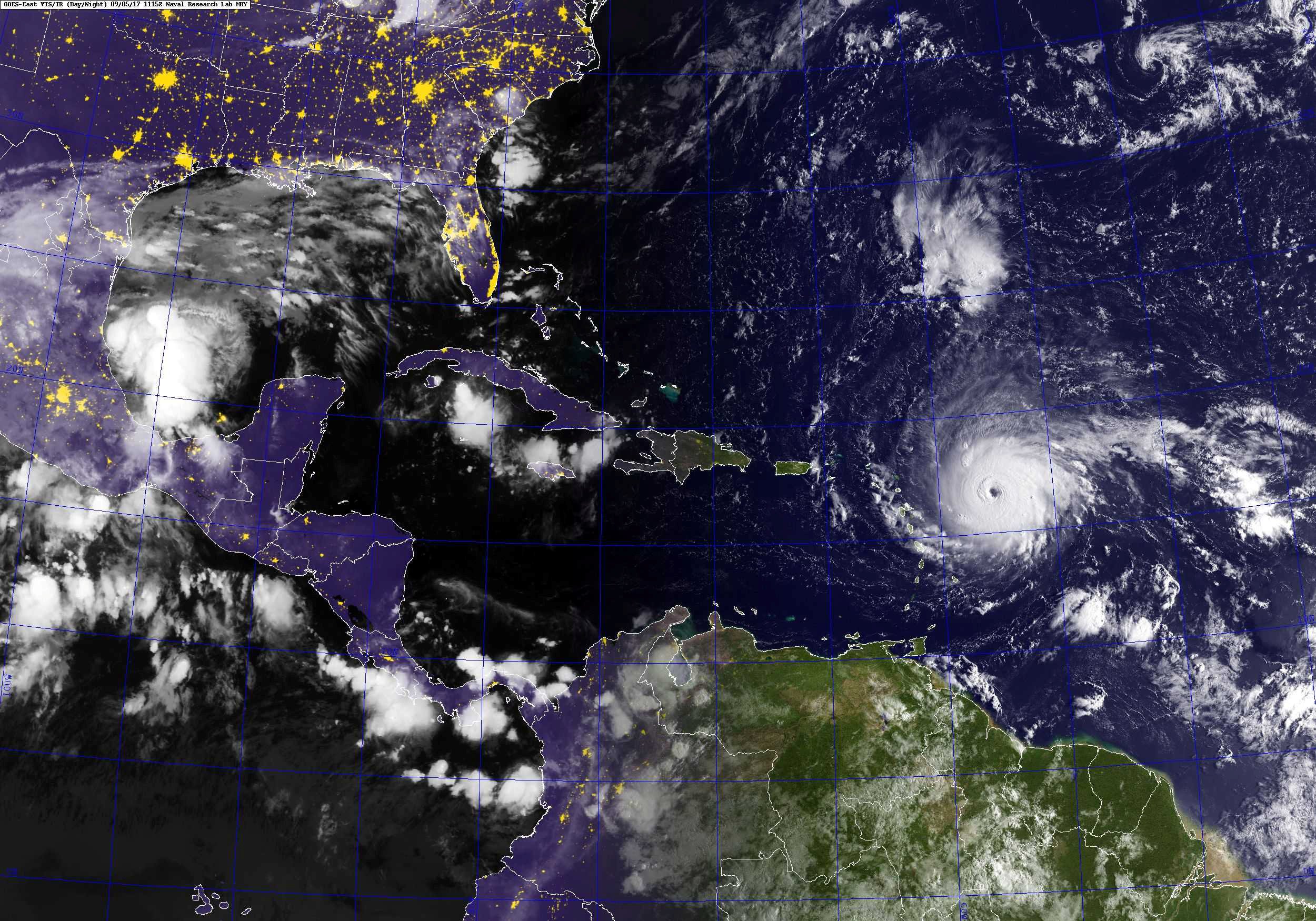 Hurricane Irma is the most powerful storm ever observed in the Atlantic basin, excluding the Caribbean and the Gulf of Mexico, according to the National Hurricane Center. It's become so strong that it's even showing up on scales reserved for measuring earthquakes.
Irma was upgraded Tuesday to a Category 5, the highest possible level on the Saffir–Simpson hurricane wind scale, and has attained winds of at least 180 miles per hour, the National Hurricane Center said. The center has already predicted "potentially life-threatening winds, storm surge and rainfall hazards" to the Leeward Islands, as well as "extremely dangerous" conditions in the Virgin Islands, Puerto Rico, Haiti, Cuba and other Caribbean islands. The center also said Irma's chances of striking Florida have increased, but that it's too early to predict the storm's impact on the state and the rest of the continental U.S.
Related: What makes Irma a Category 5 hurricane? Potential impact of the monster storm barreling toward Florida
As the country just begins to recover from deadly Hurricane Harvey, which caused widespread destruction in Texas and Louisiana last week, experts are scrambling to forecast the possible effects of another, more powerful hurricane likely to hit the southeast sometime this weekend.
As the hurricane rapidly approaches Florida, the local Kissimmee Utility Authority reported Tuesday that Irma was registering on seismometers, a device reserved for measuring earthquakes, in the Caribbean. Florida Governor Rick Scott declared a state of emergency Tuesday in all 67 counties and said he had summoned all 7,000 of the state's National Guards to standby Friday for assistance. He also said Tuesday he had rescinded all weight and driver restrictions on Florida's roads so supplies could be more easily transported throughout the state.
"Hurricane Irma is a major and life-threatening storm, and Florida must be prepared," Scott said Monday, according to The Orlando Sentinel. "In Florida, we always prepare for the worst and hope for the best, and while the exact path of Irma is not absolutely known at this time, we cannot afford to not be prepared."
Scott also said he had spoken on Monday with President Donald Trump, who recently requested a $7.85 billion recovery package for areas affected by Hurricane Harvey last week. Harvey struck Rockport, Texas, at a Category 4 peak intensity and swept through major cities, including Houston, leaving more than 60 dead and many more injured or displaced across several U.S. states.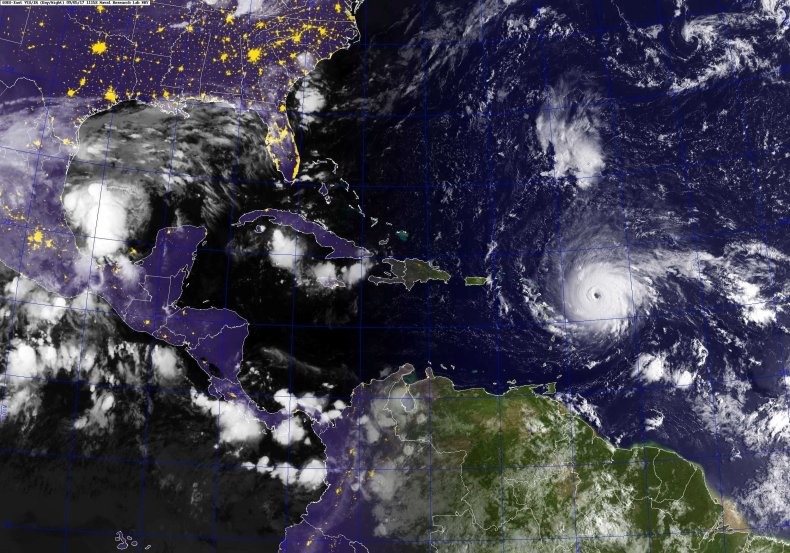 Irma's strength has already surpassed Harvey's, as well as that of other major hurricanes, including Katrina in 2005, Andrew in 1992 and Camille in 1969, according to The Washington Post. In preparation for the storm, Florida's southern Monroe County has ordered a mandatory evacuation for all nonresidents beginning Wednesday and said another order for locals would follow. Other Florida Keys counties have begun issuing similar orders.
"If ever there was a storm to take seriously in the Keys, this is it," Monroe County Emergency Management Director Martin Senterfitt said in a statement. "The sooner people leave, the better."