See the Aftermath of Hurricane Irma From Space
The remains of Hurricane Irma, now downgraded to a tropical storm, are pounding the southeastern U.S., with more rain predicted to fall through Georgia, Alabama and Tennessee through Wednesday. And while the storm has already moved through Florida, it will be a while before experts can begin to calculate the total damage.
But eyes in the sky are already offering a sense of Irma's scale. One set of eyes belongs to Randy Bresnik, a NASA astronaut who has been aboard the International Space Station since July.
He's been spending his time in space sharing photographs of locations around the globe, even inaugurating his orbits with images of Super Typhoon Noru over the Pacific.
Bresnik's space photographs have become particularly powerful since Hurricane Harvey and then Hurricane Irma hit the U.S.
While his images of the approaching storms are terrifying, his photographs of the Caribbean islands hit by Irma offer a new perspective on the damage caused by the hurricanes.
In one particularly interesting case, Bresnik paired images of the Turks and Caicos taken a week apart. The islands themselves are recognizable—they're all about the same size and shape. But the colors are shockingly different, with the post-Irma oceans colored by sand eddying out from the islands.
Bresnick will be on the space station until December, but his robotic companions in space, all with longer postings, also are offering early looks at just how much damage Hurricane Irma has left behind. While NASA is known for its work exploring space, it also launches and sometimes even runs projects that study our own planet.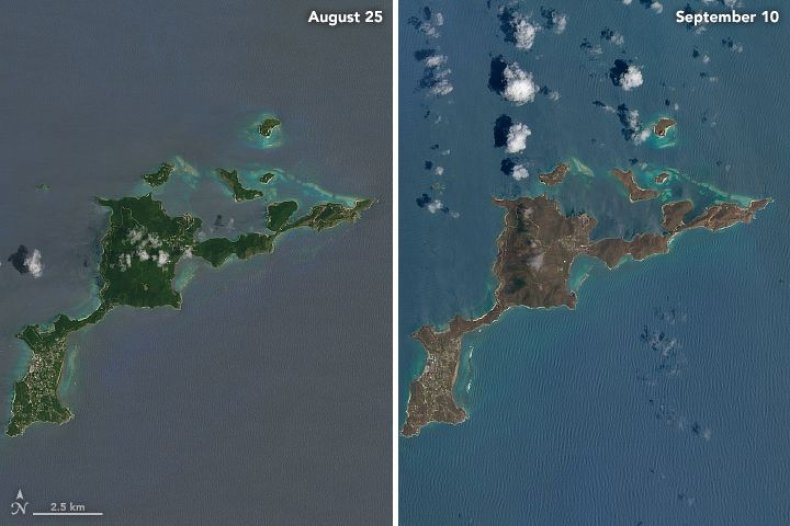 Those projects include Landsat, which has used eight satellites to gather 40 years' worth of images of Earth's surface, like these photos showing the changes in vegetation on Virgin Gorda island caused by Hurricane Irma. The sudden browning was likely caused by the storm's heavy winds, which can tear plants and expose them to saltwater. Landsat has seen similar changes in other parts of the Virgin Islands.
NASA, with NOAA, also runs the Suomi satellite, which gathers data about weather, climate change and human effects on Earth. Another network of satellites, called GOES, is another image-heavy Earth science program.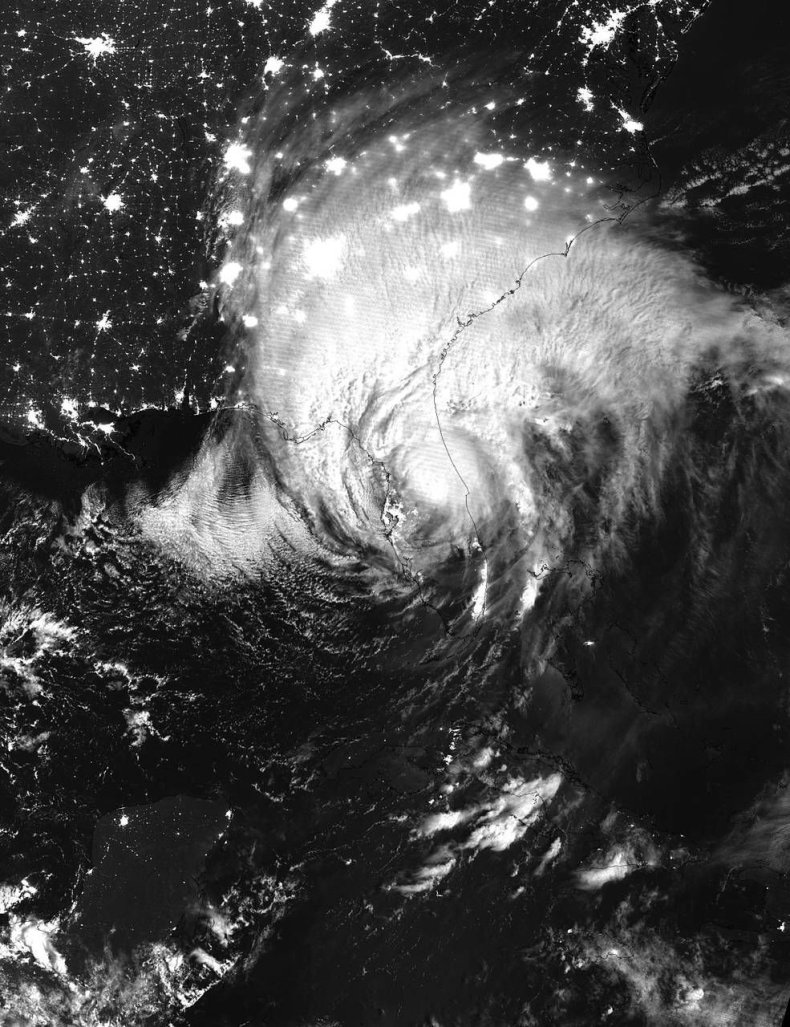 Earth science projects have been an early cuts target of budget proposals for fiscal year 2018, which Congress must pass by the end of December to avoid shutting down the government. (A short-term budget extended that deadline from the end of September.)
Last week, President Trump named Representative Jim Bridenstine as his candidate to lead NASA, despite calls to name a scientist to head the independent agency. In Congress, Bridenstine has prioritized human exploration of space, particularly the moon, over other NASA projects.
How his priorities might shape the agency's work is unclear. Some of his comments have raised concerns that he denies the science of climate change, but he has expressed support for investing more in weather forecasting technology.