Pope Francis Changed His Flight Route to Colombia Because of Hurricane Irma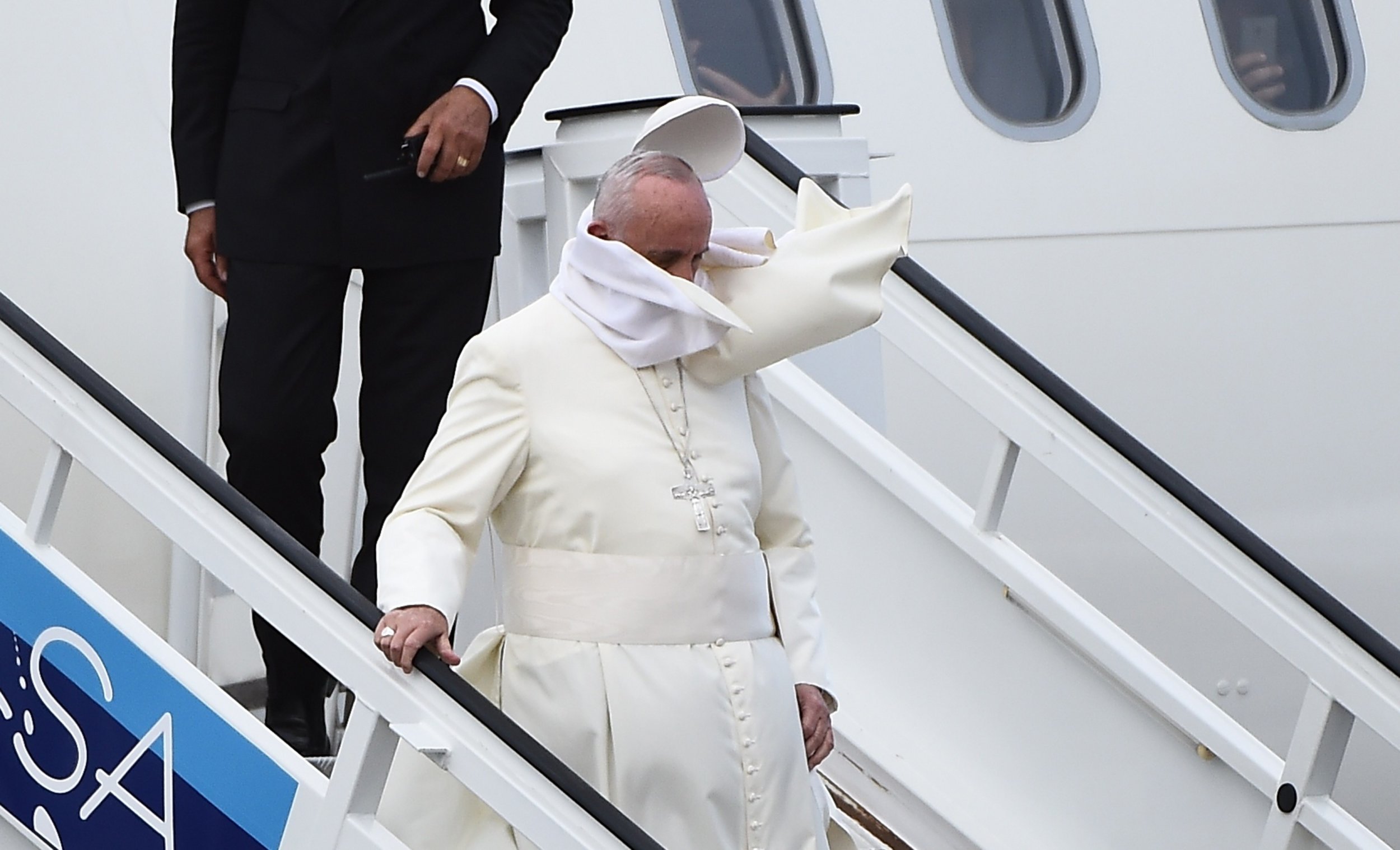 Not even the pope is above the weather.
Pope Francis set off from Rome on Wednesday morning ahead of a five-day trip to Colombia. The 80-year-old pontiff was originally scheduled to fly over the U.S. territory of Puerto Rico, but Hurricane Irma, which is currently powering through the Caribbean, has forced the papal journey to be revised. The category 5 hurricane is forecast to bring wind speeds of up to 185 mph to Puerto Rico later on Wednesday.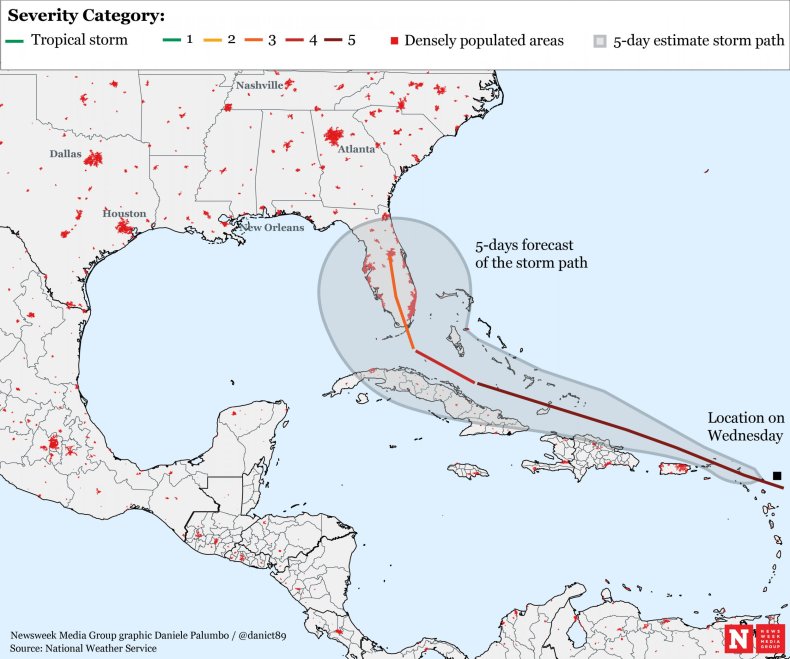 Thus, pope's plane is changing course, flying over Barbados, Grenada and Trinidad to avoid the path of the hurricane, a Vatican official told Reuters.
The change also means that the Vatican's telegram writers will have to revise their plans; the Vatican traditionally issues papal greetings to nations over which the pope flies while on pilgrimage. Francis has upheld the tradition, including sending a telegram to Chinese President Xi Jinping in 2014 when he flew over China during a trip to South Korea, the first time in history a pope has flown in Chinese airspace.
Read more: How do you become a saint? Pope Francis just opened a new way
Francis is heading to Colombia, a nation ravaged by a half-century of armed conflict between the government and Marxist rebels, with an agenda of pursuing peace. The papal motto for the trip is: "Let's take the first step." Francis asked for his Twitter followers to pray for him and the country during his "journey dedicated to reconciliation and peace."
The Colombian government, led by President Juan Manuel Santos, signed a peace deal with FARC rebels in September 2016. But some saw the deal as too lenient to the rebels, and it was rejected in an October 2016 referendum.
A revised peace deal was signed by both parties in November 2016, and FARC formally ended its existence as an armed group in June.
Francis has offered prayers for the victims of Hurricane Harvey, which has been blamed for at least 60 deaths in Texas and Louisiana, as well as for those affected by floods in South Asia, which have killed more than 1,400 people in the past two months.
The pope was "deeply moved by the tragic loss of life" and prayed for "the victims and their families, and for all those engaged in the vital work of relief, recovery and rebuilding" after Harvey, according to a Vatican message sent to Cardinal Daniel DiNardo, the archbishop of Galveston-Houston and head of the U.S. Conference of Catholic Bishops.