Trump Organization Suggests Shrimp Fra Diavolo to Cope With Post-Irma 'Stress'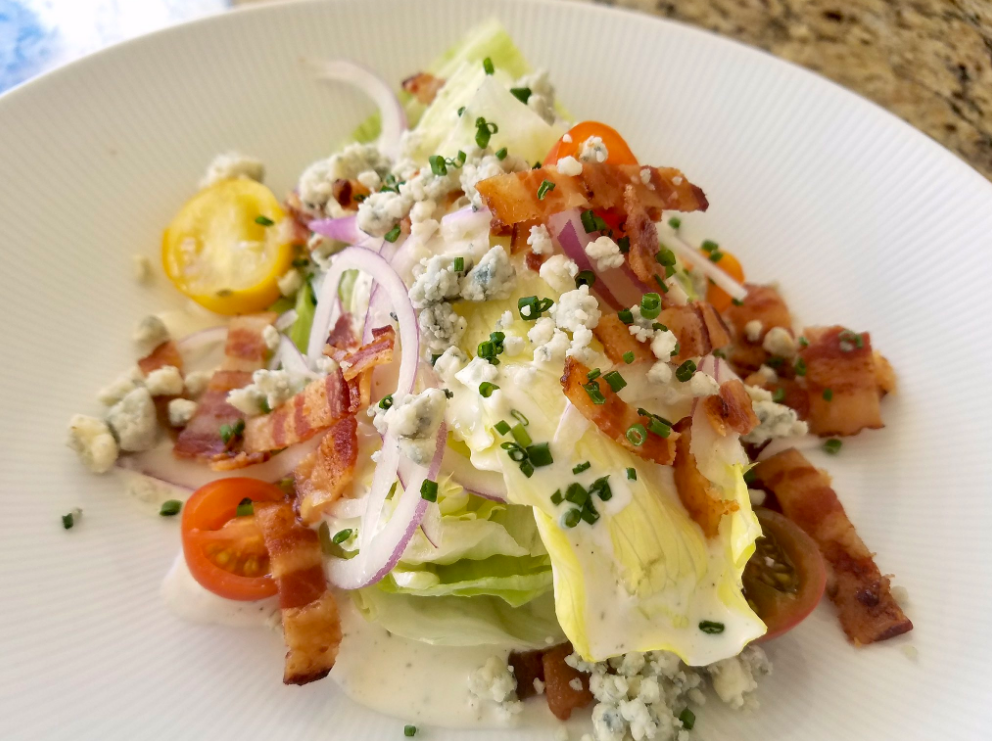 Hurricane Irma ravaged the homes and livelihoods of countless Florida residents. Millions are still without power, and the state's death toll stands at 26. As South Florida struggles to recover from this unprecedented natural disaster, Trump National Doral, the president's club in Miami, has a suggestion.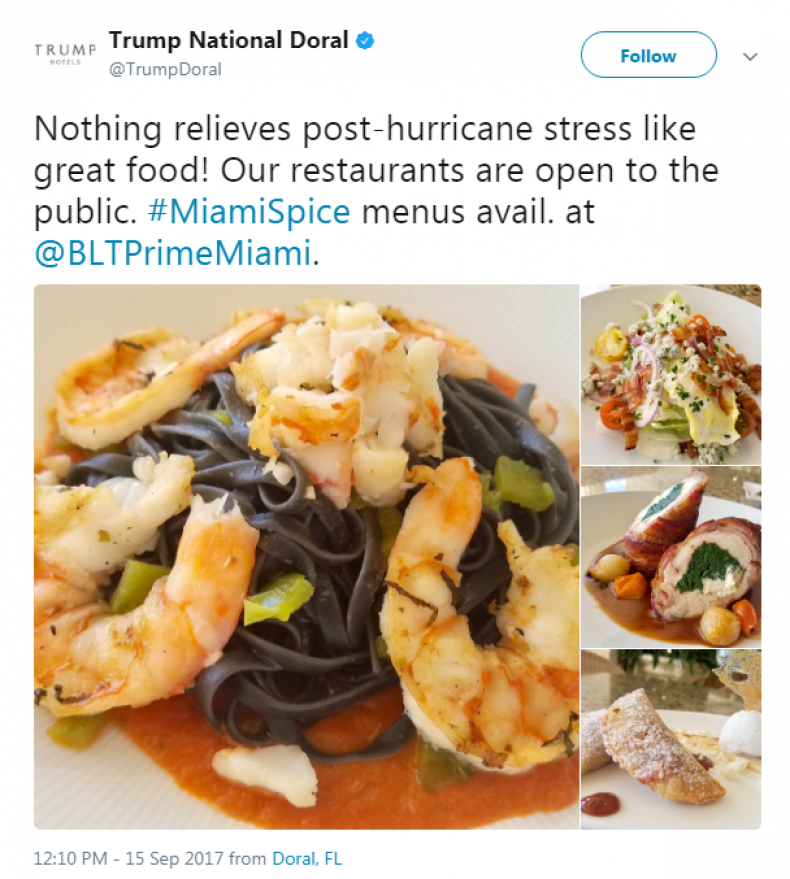 Yes, forget about that palm tree that crashed through the living room and those pesky displaced relatives. Why not take a load off and indulge in a little #MiamiSpice? Some shrimp fra diavolo, perhaps? Oh, and that bacon-wrapped roasted chicken roulade looks delectable. Start it off with a wedge salad, then add some powdered-sugar-dusted guava empanadas for dessert, and recovery can wait!
Related: Trump didn't know hurricanes came as strong as Category 5 before Irma
The Friday afternoon tweet from Trump National Doral, which has since been deleted, was mind-numbingly insensitive but, of course, not surprising. Earlier this week, the club tweeted that it sustained no major damage from the storm and that its "doors are open." The comments weren't pretty.
Donald Trump has made his own mess of appearing sympathetic to hurricane victims. Upon arriving in Houston following Hurricane Harvey, he barricaded himself on a podium behind a firetruck before addressing victims and then went on to boast about the "turnout."
He also glibly warned Texans that while Harvey sounds like a nice name, in the case of the hurricane it is not. "There's never been anything so historic, in terms of damage and in terms of ferocity, as what we've witnessed with Harvey. It sounds like such an innocent name, right, Ben?" he asked Housing and Urban Development Secretary Ben Carson. "But it's not innocent."
On Thursday, the president revealed that he "didn't know a Category 5 existed" before Hurricane Irma hit. All is well, though, because Trump is donating $1 million of his personal money to the recovery effort. In Texas. Even if any of his personal money was going to victims of Hurricane Irma, we doubt they'd be using it for lunch at a country club. Not all stress can be cured with an easy dose of decadence.