As Hurricane Irma Slams Florida, Authorities Hope Recovery Plan Will Hold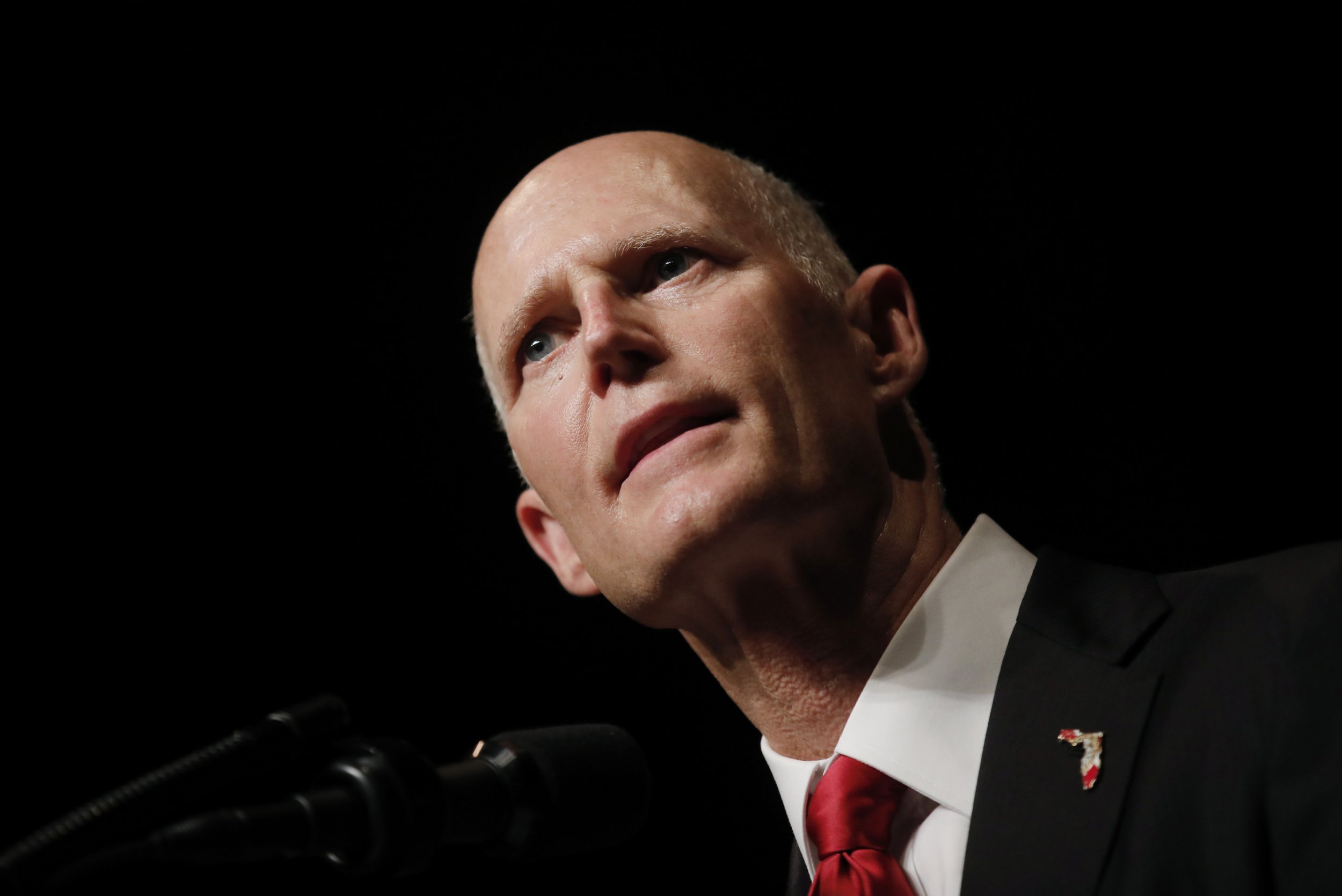 While Hurricane Irma keeps pummeling Florida with sustained winds of 120 miles per hour, authorities are hoping prior recovery preparations will be enough to help those in harm's way.
According to CBS News, Florida officials stored 3.2 million liters of water, 67 trailers with food and gathered 24,000 tarps, and requested the federal government to bring 11 million meals, millions of liters of water and hundreds of baby supplies. It remains to be seen whether such contingency plan will measure up to the enormous damage Irma is likely to cause.
"I don't think anybody alive today in this state has ever seen anything like this," Florida Governor Rick Scott told reporters from the state's emergency operations center.
On Sunday, Scott asked President Donald Trump to declare a major disaster for Florida, Orlando Sentinel indicated. Bryan Koon, state emergency management director, noted that an emergency declaration would allow Florida to seek aid from charitable organizations that offer individual help, Tampa Bay Times reported.
On September 6, Florida Agriculture Commissioner Adam Putnam told the Miami Herald that Florida's Division of Food, Nutrition and Wellness has 6.3 million servings of meat, eggs, nut butters and beans, as well as 3.8 million servings of canned and frozen vegetables. Also, 2.6 million servings of cheese and 1.6 servings of canned fruit and applesauce are available for victims.
Florida residents emptied supermarkets' shelves days prior to Hurricane Irma's arrival. During Labor Day, Scott declared a state of emergency in 67 counties, leading Floridians to purchase drinking water and other basic products.
Organizations such as Feeding South Florida have stocked 2 million pounds of food for South Florida residents. "We do have supplies on the ground and we will have supplies ready to go should a storm come through," Sari Vatske, Feeding South Florida vice president of community relations told NBC. "Should anything arise, we'll be working with our sister food banks around the state to stage products on the ground."
Prior to Hurricane Irma's landfall, the state has already spent $77 million, CBS News added. Scott called 7,000 National Guardsmen who were deployed across the state, while 1,000 volunteer nurses were needed to help in shelters.
As of today, 10,000 National Guard from 14 different states are traveling to Florida to shore up relief initiatives, Newsweek reported citing Major General Calhoun this afternoon.
In addition to food supply, other challenges remain for fast recovery. Debris removal from streets, power restoration and fuel replenishment may take days.