Hurricane Irma's Target Shifts From Miami to Tampa, An Area Especially Vulnerable to a Major Storm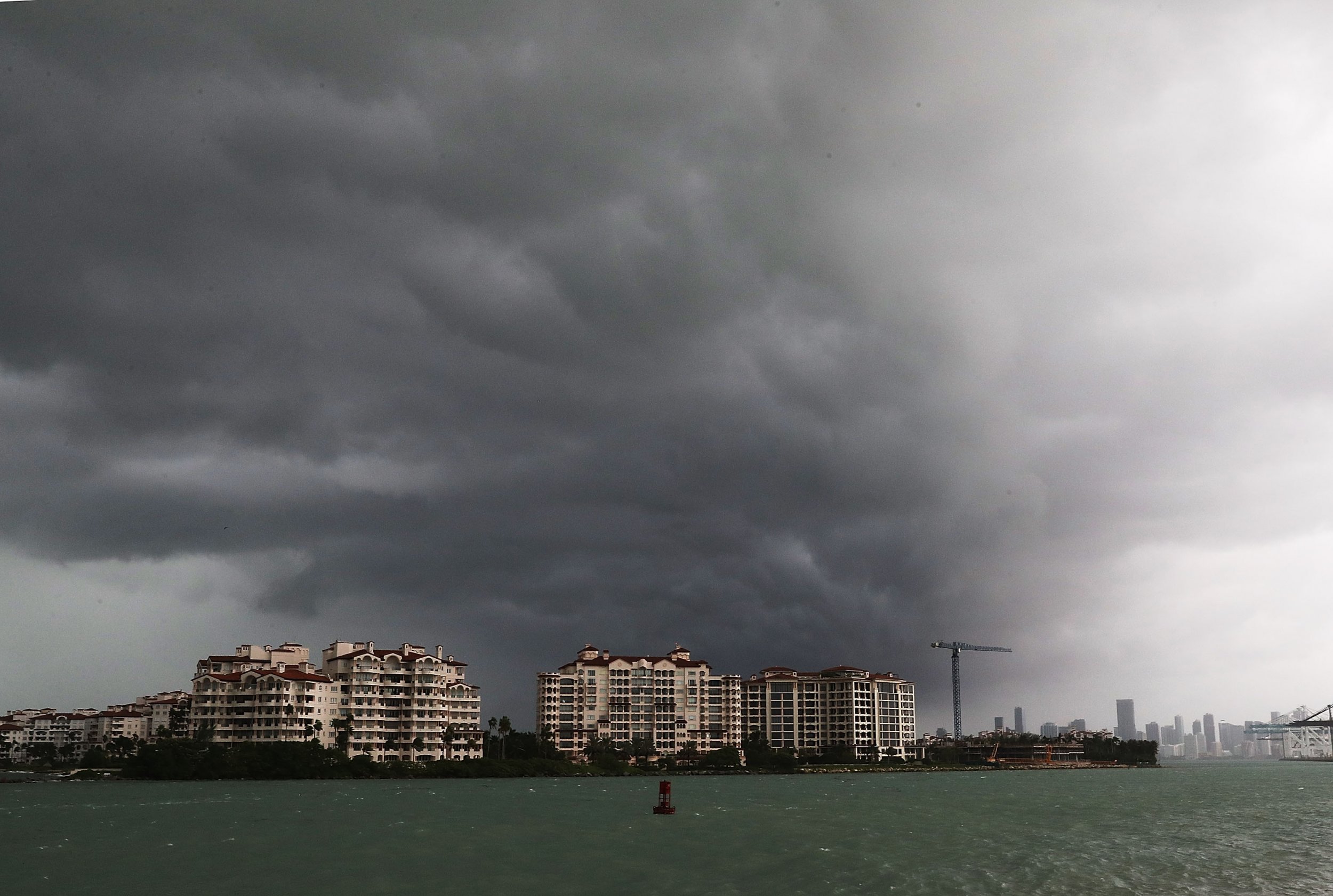 Hurricane Irma—a massive, powerful storm that has killed at least 20 people already—has shifted its main target as it approached Florida Saturday afternoon.
The storm is currently a category 3 but is expected to restrengthen upon landfall. Forecasters had expected the center of the storm to strike the Miami area, but now the path has shifted west to Tampa. Friday afternoon the storm continued its crawl, inching past Cuba—the island nation taking a pounding from the hurricane overnight and throughout the day—and toward the Florida Keys.
The new track predicted by ABC forecasters had the storm passing up over the Keys, then up along the west coast of the peninsula. The massive storm could leave most of the state affected—storm surges of three to six feet could still strike Miami, for instance—but Tampa residents griped about the change in the forecast. The area hasn't been hit by a hurricane since 1921.
"For five days, we were told it was going to be on the east coast, and then 24 hours before it hits, we're now told it's coming up the west coast," Jeff Beerbohm, a 52-year-old St. Petersburg resident told ABC News. "As usual, the weatherman, I don't know why they're paid."
If the hurricane does indeed hit Tampa hard this weekend or early next week as forecasted, the results could be catastrophic. Earlier this summer the The Washington Post published a video titled: "A major storm could destroy Tampa Bay. People should be more worried." The video called Tampa "one of the most vulnerable areas in the country to extreme weather and rising sea levels," while pointing out much of the area is built at sea level and especially at risk. Meteorologist and climate writer Eric Holthaus tweeted the video was "stomach churning" and urged folks to watch it with the news that Tampa could be struck hard by Irma.
Meanwhile, footage from Key West showed that Irma was already beginning to cause havoc in Florida. A live camera feed showed howling winds while waves crashed over barriers.
There is great concern over the storm surge Irma may cause. "This is a deadly storm and our state has never seen anything like it," Florida Gov. Rick Scott said this morning. "Six to 12 feet, this will cover your house. If you've ever watched how a storm surge works, it flows in fast, very fast, then it flows out. You will not survive."
The National Hurricane Center, in its most recent advisory this afternoon, warned that storm surges could get up to 10 to 15 feet along the southwest coast of Florida calling it a "life-threatening situation."