Hurricane Irma U.S. Death Toll: Storm Brings Destruction to American South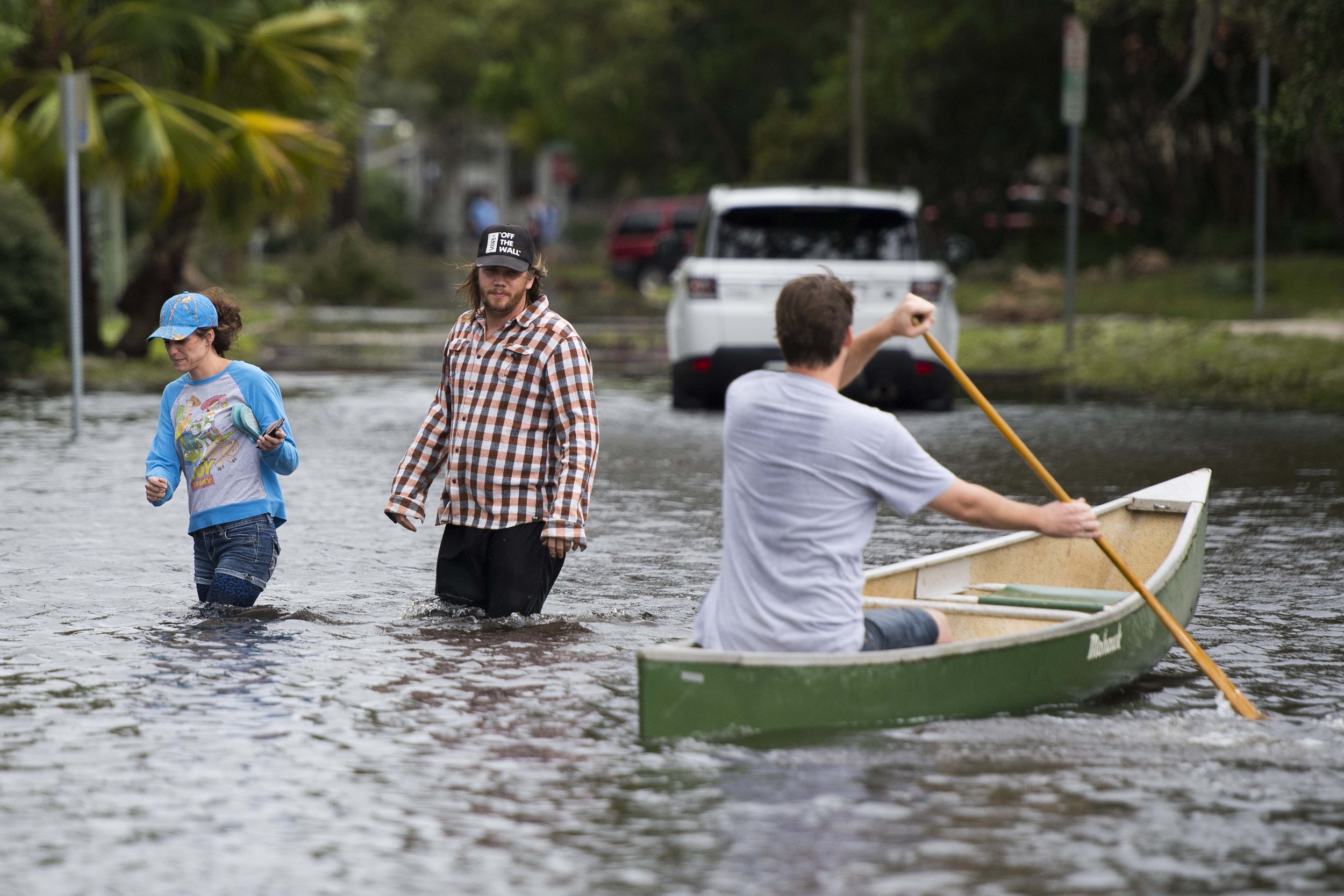 At least seven people in the United States have been killed as a result of Hurricane Irma, adding to the 37 killed in the Caribbean, including 10 in Cuba, ABC News reports. While the death toll could rise as more information comes in, it is relatively low compared to the more than 70 dead in Texas after Hurricane Harvey.
Of the total U.S. deaths from injuries linked to Irma so far, at least six were in Florida and one was in Georgia.
Irma broke a number of records, and at one point was a Category 5 hurricane, with winds of up to 185 miles per hour. By the time it hit the Florida Keys, it was a Category 4 hurricane.
Irma has been downgraded to a tropical storm, but reportedly still has winds of up to 60 mph.
During a television news interview on Monday morning, Florida Governor Rick Scott said, "We have got to make sure people understand it is still dangerous. Everybody has got to be patient as we work through this."
The storm, which was roughly 55 miles east of Tallahassee, Florida, around 2 p.m. Eastern time, has led to intense flooding in Charleston, South Carolina, and its effects are being felt as far as Alabama.
Georgia and South Carolina are also both facing tornado warnings, and Irma could potentially bring 50- to 60-mph wind gusts and flooding to Atlanta on Monday night.
Irma left almost 6 million people without power in Florida, wreaking havoc in the Keys and leaving parts of Miami and Naples underwater. The storm brought record flooding to Jacksonville, while Tampa, which was expected to get hit particularly hard, seems to have been spared major damage for the most part.
On Sunday, President Donald Trump approved a major disaster declaration for Florida, which means the state will receive federal assistance once the storm is over.
According to The New York Times, nearly a million people are already without power in Georgia. So, while the worst of the storm appears to be over, it's not quite finished yet.