Hurricane Katrina Anniversary Hits Home for Martin O'Malley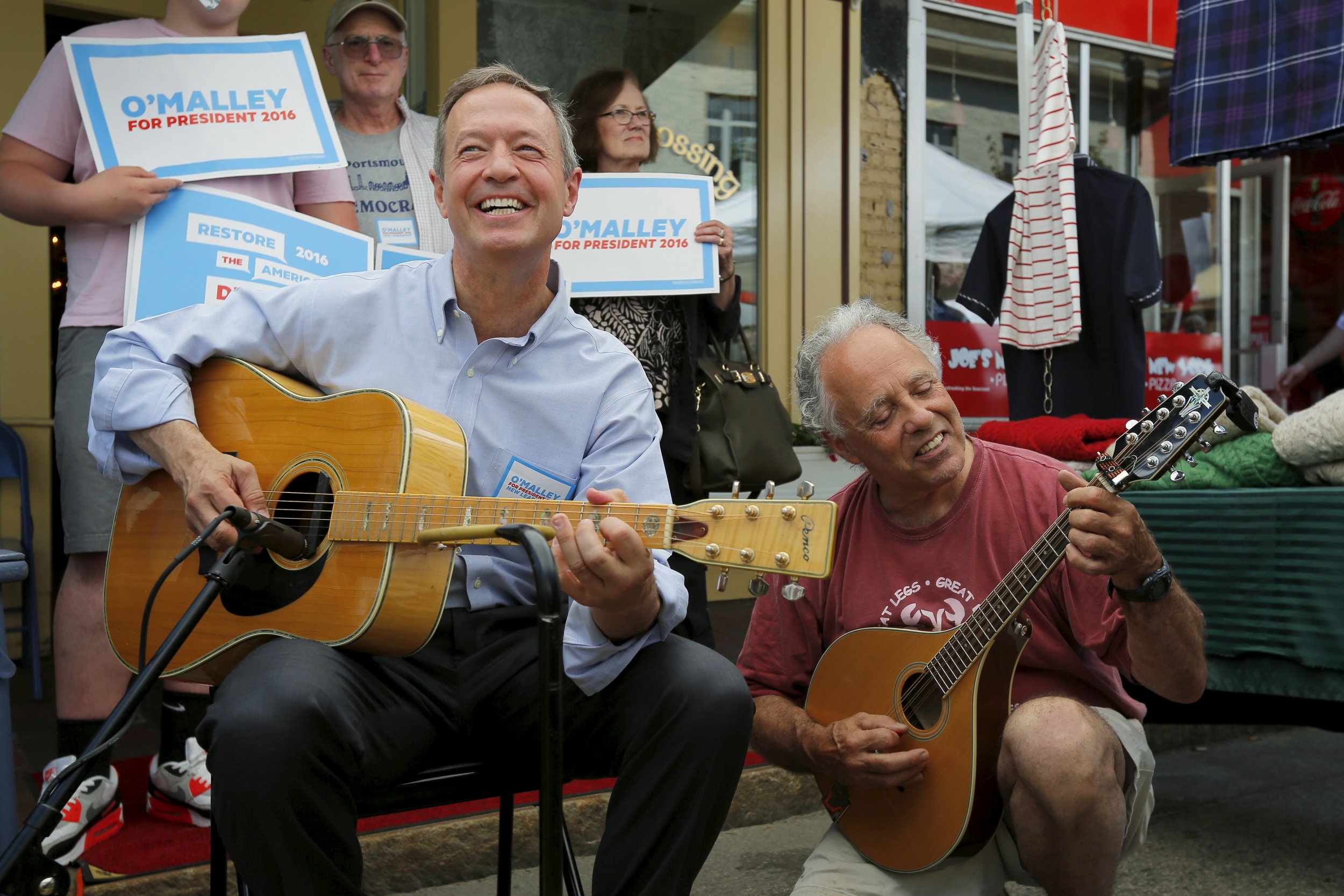 A week after Hurricane Katrina hit on August 29, 2005, there were still 11 feet of water sloshing around Armand Buuck's house in Chalmette, Louisiana. Buuck, the fire department battalion chief in St. Bernard's Parish, and his staff had retreated to one of the few pieces of dry land in the area, a fire house in an oil refinery, and were trying to organize a search-and-rescue operation off a legal pad and paper maps. Every single structure in the parish, a strip of land on the outskirts of New Orleans that juts into the Gulf of Mexico, had taken on water.
That's when Buuck heard a voice, crackling over his two-way radio, alerting him that two tour buses were headed toward the compound. "I said other things," that are not printable, Buuck laughs, the equivalent of "what the hell am I going to do with tour buses?"
He went downstairs in a huff, only to to be greeted by members of the Baltimore Fire Department filing off the buses. "They had computers and printers and maps and everything; all of the forms that I needed for FEMA and everything that I needed to do a quality search of the parish and I couldn't believe it," Buuck tells Newsweek, his voice cracking. Even now, as the region marks the 10-year anniversary of the storm and its aftermath, the emotions evoked by Katrina are still raw.
Heading up the convoy was Michael Enright, right-hand man for then-Baltimore mayor and current 2016 presidential candidate Martin O'Malley. O'Malley had dispatched Enright, his deputy mayor, and a team of 130 first responders—firemen, police, EMTs, doctors, nurses, road crews. "They sent down an entire kitchen so we could cook our own meals," Buuck recalls.
It was, as The Baltimore Sun labeled it at the time, a "backdoor" effort. The mayor had notified federal authorities the day Katrina hit that they had an emergency response convoy ready to head down to the Gulf Coast. Almost a week later, they had gotten no response. In fact, federal officials were actively discouraging local authorities from conducting independent relief efforts, telling them they would not be reimbursed for their efforts.
Of course, the ineptness of the federal response has a cautionary tale of utter governmental collapse in the face of catastrophe. There were hints of that at the time, but ignoring the whims—and the funding threats—of national leaders was still no easy decision.
"We kept getting the 'thanks, we'll get back to you, the situation is under control,' response," Enright recalls. "We took that for a couple of days." But when New Orleans Mayor Ray Nagin erupted in a radio interview on Sept. 2 and "made it clear that they were in deep trouble and nobody was there," he says, "the mayor turned to me and just kind of said, 'enough of this.'"
O'Malley certainly wasn't the only political leader clamoring to lend a hand. Other big city mayors—in Philadelphia, Washington, D.C., Atlanta, Houston—all promptly jumped in and offered their help in the days after the storm, from sending water and supplies, to bussing people out of the region, to offering shelter, news coverage at the time documents. One of O'Malley's rivals for the Democratic nomination, then New York Senator Hillary Clinton, traveled with her husband, former President Bill Clinton, to Houston to visit with survivors. She was one of the strongest voices in the press calling for an independent investigation into the failed federal response.
Demonstrating his can-do approach to governing could also be a boon to the mayor down the road—O'Malley was then eyeing a run for Maryland governor, a race he would go on to win in 2006. But the reality is the episode, and Baltimore's contribution, got little press. "There were so many stories about Katrina" flooding the media at the time, Enright says. And it hasn't been brought up much, since, either by the media or O'Malley.
Enright explains O'Malley's motivation at the time as ultimately driven by the connection mayors feel toward one another: There was "a sense of, 'there but for the grace of God go I,' that this could happen to me, especially with calamities and national catastrophes." Enright, himself, had lived in New Orleans as a college student at Tulane University and O'Malley had also spent time in the city.
When the mayor decided to act, it wasn't with a concrete place in mind. Enright and other city hall staffers started cold calling local Gulf Coast officials, trying to see who might accept their offer of aid.
Finally, Ronnie Harris picked up the phone. Harris was the mayor of Gretna, the city right across the Mississippi River from New Orleans. The levees on that side of the river hadn't burst so Gretna was dry, but didn't have electricity or water. Harris offered the Baltimore convoy space at a local rec center where they could base themselves. "On paper," Harris says, federal officials "were absolutely right" to discourage individuals jumping in with their own relief efforts. "But when you're on the receiving end and nobody's coming, paperwork be damned."
The Baltimore police helped the city reestablish security, with Harris redirecting much of the other aid to harder hit neighborhoods, like St. Bernard. "I look at Gretna as the jumping-off point for relief agencies, but that was only possible because of what Baltimore did," he says.
Six months later, both Harris and Buuck flew to Baltimore to participate in a ceremony thanking the first responders who had driven 30 hours down to Louisiana and helped prop up their struggling communities in the chaotic first weeks post-Katrina. Even then, the recovery was just barely underway. "To give you an idea of what we were living in," Buuck says, "We were standing in the parking lot of Baltimore International Airport and.… I took a deep breath. At the airport! And I said, 'Smell the fresh air.'" The stench of sewage, oil and damp, rotting destruction still hung heavy along the Louisiana coastline.
Buuck is now an avid O'Malley supporter, telling everyone he knows he's voting for the long shot Democratic candidate in 2016. A foothold in Chalmette, population 49,000 (it was 63,000 before Katrina), may not be the recipe for an O'Malley victory. But with poll numbers in the low single digits nationally, the governor will take the support. More meaningful in the long run, he and his Baltimore colleagues have the undying gratitude of Buuck, Harris and their neighbors.