Hurricane Lane Path: American Airlines Slammed for Refusing to Refund Hawaii Flights
American Airlines is facing backlash for its handling of refunds for customers on Hawaii-bound flights in the wake of nearby Hurricane Lane after it told customers "we're planning to fly."
The storm picked up speed and reached Category 5 status earlier this week (it has currently been downgraded to Category 4), prompting Hawaii to issue a warning for the Big Island and watch notices for both Maui and Honolulu Counties, for what will be only the sixth hurricane in the Central Pacific in the past 68 years. Forecasters warned that Lane was passing close to Hawaii and posed "potential threat to life and property," unnerving some travelers.
American Airlines has allowed customers who booked trips to Hawaii before the latest round of weather warnings to change their tickets without a penalty fee, provided they could rebook the trip for a different date before the end of August and traveled in the same cabin. For some on Twitter, that was not close to good enough.
"Don't you follow news about #HurricaneLane?" one user tweeted, tagging American Airlines and informing it that another airline had already canceled her flight from California to Hawaii, but her connecting American Airlines flight in Hawaii was still in place. "Other airline allowed me to cancel w/ refund for LA-Maui & Kona-LA. Called #AATeam twice for Maui-Kona. Refund was never offered & I was told to wait. It is this Sat & I'm not going risk my life to catch your flight!"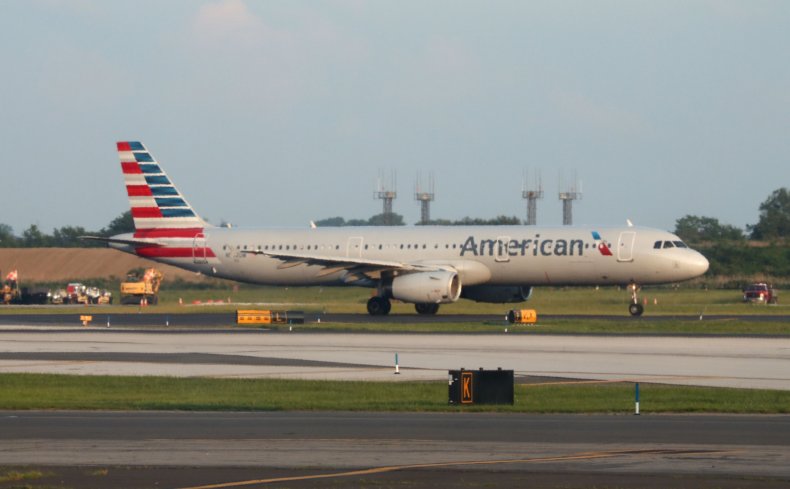 The company's 24/7 response team responded, reminding the passenger to wait for updates on the airline's website. She informed American that, apart from not being able to get to Hawaii at all, she now no longer had a place to stay, even if she managed to get there.
"My hotel in Kona, which was nonrefundable, allowed cancellation with full refund. It seems like #AATeam is the only [company] that is idling," she wrote.
The dates on which passengers could rebook—August 21 to August 30—also rattled some customers, who could not take time off then.
"Still no refunds for flights to Hawaii?" another passenger tweeted. "Some of your customers have jobs and can't reschedule these dates. Your change policy doesn't work for all of us."
The airline posted a link to its guidelines and promised to keep an eye on the situation, leaving the customer to assume its answer. "You didnt answer the question at all so I'm gonna infer the answer is no… Your guidelines only allow me to travel between 8/21 - 8/30 without penalty. That doesn't even make sense. Some of us have actual schedules and cant just take off whenever AA tells us to." The airline said it would issue a refund if the flight was canceled.
"We are not planning to cancel flights at this time, as the latest track of the storm from the National Hurricane Center has the storm tracking west, and not going over any of the islands," an American Airlines spokesperson told Newsweek. "We do have a flexible waiver, allowing customers to make changes for free."
This story has been updated to include a comment from American Airlines.