Before the massive clouds from Hurricane Lane made it to Hawaii, the astronauts on the International Space Station got a good view of the storm from above.
Cameras on the ISS made it possible for those back on Earth to see what the astronauts saw of Lane too. The eye of the storm, surrounded by what look like fluffy white churning clouds from more than 200 miles above the surface of the Earth.
The video was posted to the ISS Twitter account with a description that said it was captured Wednesday while the storm's winds were traveling about 150 miles per hour moving west-northwest in the direction of the islands.
Astronaut Ricky Arnold also posted a photo of the storm from above on Wednesday and said that those on the station were sending those in Hawaii "aloha," or love and peace.
While the storm may look nice from space, it was bringing heavy rains causing flooding and strong winds to the Hawaiian islands Thursday morning while the storm was still headed for the state. It was moving fairly slowly, giving it plenty of time to soak of more of the warm ocean water as it traveled. Its slow speed also means it has the potential to stay over the islands raining out for a longer period of time as well.
Satellite data from the National Oceanic and Atmospheric Administration showed the storm tracking in the direction of Hawaii on Thursday morning. The storm was previously rated a Category 5 storm but was downgraded to Category 4 when its sustained wind speeds slowed to between 130 and 156 mph.
Another indicator of the strength of the storm and its power to bring heavy rainstorms is the cloud top temperatures. A NASA satellite called Terra is equipped with a Moderate Resolution Imaging Spectroradiometer, also called MODIS, that can measure those cloud top temperatures. What MODIS found is that some of the cloud top temperatures were as low as 70 to 80 degrees Fahrenheit, a strong indicator that there would be heavy rain, which is what's considered the biggest threat from Lane's landfall, according to NASA.
The state's islands were under a hurricane warning, which means the hurricane is happening or will be happening in the next 36 hour, while Kauai was under a hurricane watch, meaning hurricane conditions were possible in the next 48 hours, according to NOAA.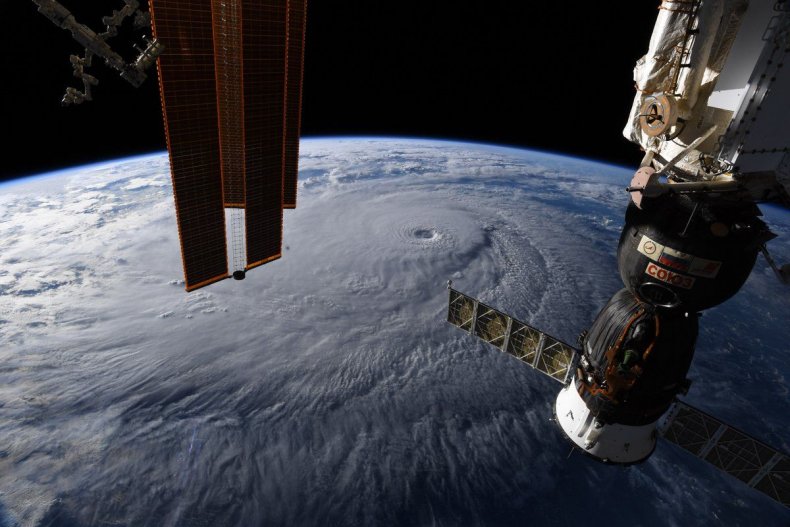 ​